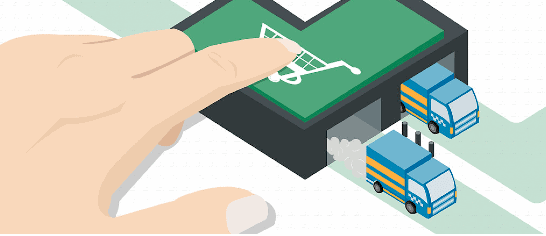 Shopping is done by almost everyone and one knows the pros and cons associated with shopping. Bargaining and negotiation is a non-separable part of shopping. If you will shop you will bargain for the price as well. There are various things that one buys in their day-to-day life and they are very important as well. To save money on them is very important as one spends money on them on regular basis. There are various techniques through which one can save money while shopping no matter what they shop for. Those tips are effective and useful in some or the other way but are not full proof. Those who want to save money while shopping can try various shopping hacks to save money but should be smart enough to choose one.
Also, the latest trend of shopping is via online. Online shopping has been one of the easiest ways to shop. It has also increased the rate at which people shop no matter whether they need it or not. So, in order to understand how you can save money while shopping, you should have your very own shopping guide which you can follow for doing the same. Your shopping guide should not only contain tips and tricks but should also have a description of different situations when shopping is affordable and cheap. If you have your own shopping guide to saving money then it is good but if you don't have then you can follow the certain points to save money while shopping.
Your tips to shop smartly and save money
If you are planning to go out for shopping then make sure that it is a festive season. The reason is that you get offers and discounts. Also, you will have these festival sales to shop from. It will also help you save a good amount of money.
The next thing is that festivals are not always the only time to shop. So, look for times when there is a clearance sale or a discount sale on products. It will again help you save money.
Shopping from one place without checking and comparing the prices is a dumb way of shopping. So, always shop around and compare the prices, products, quality, discounts, etc. don't impulse buy things.
Check the review of different shops and websites and you will get to know whether they are selling at lower or higher prices.
Use your credit or debit card as you can get cashback offers on them. Also, you can save a certain amount of money whenever you shop through your credit or debit card. Another thing is that you get some loyalty points for using your credit which you can redeem later.
You can also look for coupons. They are available everywhere and almost every website and store offers you a coupon for almost everything.
If you think that you won't get coupons for food items then you are wrong. There is one for everything. You will also have food discount coupon to relish on some yummy lip smacking delicacies.
Some coupons can be used for one time while some can be used for more than once. So, if you get such coupons you can make good use of them.
You don't have to wait for getting the coupons; you can simply purchase them at coupon websites like Mytokri.com, GroupOn, Woot, eBates, DealsPlus, FatWallet and many more. These coupon websites allow to but coupons for various things and you can redeem them later while you are out for shopping or taking the services. You get coupons for everything starting from food, apparels, footwear, salon and spa and many more.
Not only that, when you shop for a certain amount from a store or a website then also you get discounts and coupons for the same.
Coupons are the new way of offering you discounts. There are various supermarkets that offer you free in-store magazines which contain free coupons. You can have them and use them to shop. Giving feedback for various products and services are rewarding. So never hesitate to drop your feedback and reviews after shopping. Organize all your coupons to make good use of it because they get expired and you get nothing in hand. There are various websites which reward you with coupons when you like or review their page on Facebook and other online websites. So, have a check on such things. Not only that, many brand or stores have coupons attached to their products so stay alert while shopping or you may miss something really important.
Dos and don'ts of shopping
Having a check on such things will help you get extra coupons and once you collect a good number of coupons don't be in a hurry to spend them all together. Slowly spending them is a smarter way of shopping as you will be able to shop more and save more. A smart shopper is that who plan the shopping beforehand. Getting up and shopping randomly is not right as you may not shop satisfactorily and will also end up spending more. So, always make a list of things you need to buy and then step out for shopping.
Festival sales are pretty good because they come with a huge number of discounts and coupons. You can look forward to shop during such time. One more thing which you need to keep a track of is that stores arrange their products in a certain way during regular seasons but during sales, they arrange them category wise. So, when you see them placing things from one place to another then it is better to wait for some time and then shop. Then you may save some money.
Not only that, when you shop for groceries the also you must use coupons because there is one with every product. If it is not with the product then it must be with the store. Almost most of the products come with coupons about something free or some amount off. So never skip on such offers and redeem as many as possible. You will surely walk out of the store with some free items. The other thing is that you can buy such items in bulk and can store them. But you have to check their expiry before buying. It will be a win-win situation for you.
The nest thing is that redeeming or using coupons don't take much time and you can save money on them. So never throw them off as they can get you offs, free products and many more. So, if you think that you are big shopaholic then you must take advantage of these offers and coupons. They are really fun to have and are amazing to use. The only thing which you have to do is look for them whenever you are shopping. For getting those coupons all you have to do is visit the best coupons sites and can purchase your coupons from there.
Things to keep in mind while shopping
Different websites will offer you coupons for different products. So visit relevant website for a desirable coupon. Many websites are there which offer you coupons for all type of things, products, and services. There you will get coupons for everything like GroupOn. Don't forget to see daily deal sites where you will be able to view deals of the day and then you can save money from there. Also keep a check on coupon code sites and you will get codes which can be used while purchasing something. Shopping has become the most done work and is very fun to do as well. It brings to you lots of offers and discounts if you shop the smart way.
Save while you eat
No matter what you are eating you can save money there also. Various outlets like Dominos, Pizza Hut, McDonald's and other reputed food outlets like that have various offers to give some or the other day. You not only crave your hunger with such delicious mouth watering eateries but also save money while you do so. You also get an offer of additional items on a certain purchase such as coke, garlic bread, shakers and many more. It is the yummiest and superb situation for all of us and especially for those who are big time foodies.
Enjoy your shopping
Anybody will enjoy shopping if they get a discount on every product they purchase or every service they take. You also get these Buy 1 get 1 offers which are very tempting and they are amazing as well. They actually help us save money and get two at the price of one. Sometimes you win some really amazing price while shopping and they are worth having. In such way, shopping becomes something that is enjoyed by all.
With these things, shopping is no more a work that only involves money; it also involves discounts, offers, free gifts, buy 1 get 1 like amazing things. For a person who is smart enough to know when to shop and how to shop will save a good amount of money and will be able to get the best of the offers. He/she will be able to buy the best stuff that is amazing and are affordable as well. So, you also be like them and take full advantage of such offers and coupons. You can save money even if you shop to the fullest. After all, it is the new era of evolution where everything is a fun activity where you save while you spend.