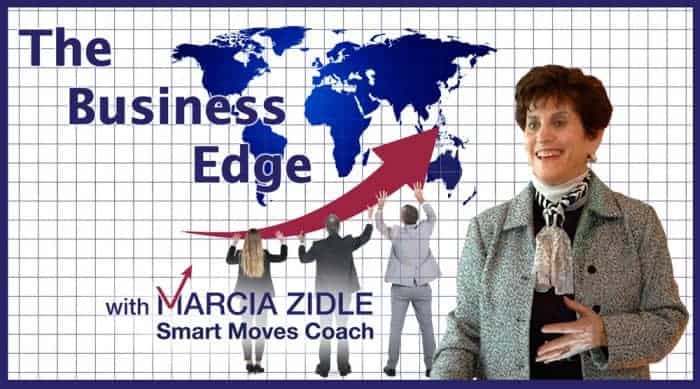 by Marcia Zidle, Columnist & Featured Contributor

[su_dropcap style="flat"]AS[/su_dropcap] A MANAGER, part of your job is to bring your under-performing employees up to par. You schedule a few extra one-on-one meetings, regularly check in on their progress and track their numbers carefully to report on any improvement. And you keep hoping they will up their performance. Some do – but many don't and they become your "turkey" employees. They take up more and more of your time, effort and productivity.
But What About Your Star Performers – Your Eagles?
Some managers have a "if it ain't broke, don't fix it" attitude toward their best employees. They figure since they don't need attention or guidance, they could spend that extra time with the team members who really needed it. But the reality is, if many of your "star" performers start feeling unrecognized and unappreciated they will start looking for greener pastures.
Instead of letting your best employees fly under the radar, here are some ways from How to Coach Your Really Good Employees  – to show you are paying attention and appreciating them even when it may seem like they don't need much help at all.
Help Them Progress
Here's what I heard from a staff person of a manager I was coaching: The only time I talk with Felicia about my goals is during a performance review and it's rushed because it's the last thing on the form. I can see she's ready to move on. So I wish we could have this conversation not just once a year.
Could that be you?
Realize your best performing employees are likely putting forth such an effort because they'd eventually want to move into a higher role, new position, or maybe even a different department. So, if you haven't thought about your stars' futures, it's time to dig in via a one-on-one conversation. Showing them that they have a manager who supports their career goals can serve as a great motivational tool for their current roles, too.
Hone Their Leadership Skills
On the flip side, what if you end up taking a promotion or different position within the company? Who will take your place? Who are your up-and-coming leaders? It's your star employees – your eagles!
Once you identify a few future managers, start tasking them with an increasing number of leadership responsibilities—like training or mentoring new employees, leading team meetings, and spearheading projects. As your best employees develop management skills, they'll become even more valuable members of your team—and excellent candidates for future leadership positions.
Here's an example from another manager I coached:
Every month, he gives a presentation to the most recent group of new hires, explaining what my department does within the company. It's a fairly straightforward task, but something his employees don't typically do. To help them gain public speaking experience, he invited them to watch him do the presentation—and eventually, one by one, asking them to present in his place.
Give Them New Challenges
When an employee is really good at what she does that particular thing can easily become her sole focus. For example, Mary in IT support is the go to person for the department's questions and technical problems. Her expertise is well known in other departments as well that she is asked to help them with their touch issues. But after a while she may fell taken for granted.How can you get her juices flowing?
This is your chance, as a manager, to make your employees more well-rounded. What training or special assignment can provide them with the opportunity to learn the latest technology or software package or increase their visibility inside the company? Realize a staff that is prepared to function in a variety of capacities and to perform a variety of duties, will bring breadth and depth to your team or department
Smart Moves Tip
Ask your valued workers how they are doing, what's going well and what's not. Your star employees may not seem like they need much guidance, but giving them a little more attention can help them become even better employees—which will benefit everyone (including you!). Also don't wait for yearly performance review time to recognize good work. Do it on a regular basis. As with most people who take pride in their work, your stars value recognition nearly as much as good pay.
As a manager, who do you spend most of your time with – your stars or your turkeys? Are your stars getting the attention and the recognition they would like?