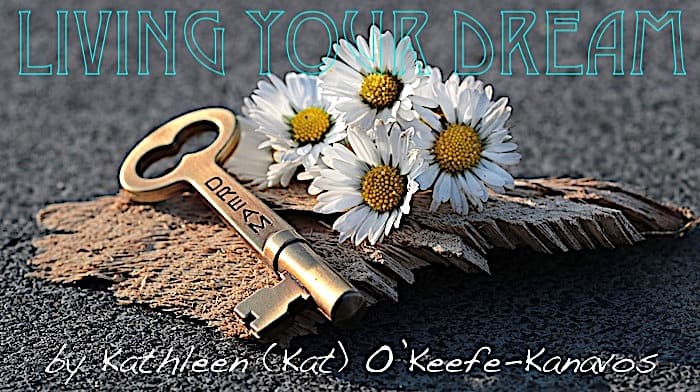 "Life is not a journey to the grave with the intention of arriving safely in a pretty and well-preserved body, but rather to skid in broadside, totally worn out with a glass of champagne in one hand and chocolate-covered strawberries in other and proclaiming, 'WOW, WHAT A RIDE!!'"
~Mark Frost
Everyone has a story to tell, and Richard Dugan's tale begins in Phoenix, Arizona, where he was born legally blind.  In spite or because of that, Richard went through thirteen years of school not knowing what he wanted to do. He decided on Community College and worked in the Audio-Visual Department. Then, he found a job with 'Sun Sounds' Radio Reading Service for the blind and visually impaired. Richard became a client, started working there on August 29, 1979, and never "looked" back.
"On March 6, 1996, I received a lens implant and went from 20/200 or worse to 20/80 overnight. Within just a few months, I was learning to drive a car. Then my marriage of fifteen years came to an end, but I met Amrita Ma, the love of my life. We married and moved to her home town of Santa Barbara and started a new life five minutes from her childhood home. We've been to Ireland twice and dream of living there one day very soon." Richard Dugan became Dr. D; Audio Physician and successful radio host of Tell Me Your Story (TMYS).
Then tragedy struck. In 2001 Amrita was diagnosed with a rare form of cancer.
"Do you want to live, or do you want to die? I'll support you in whichever choice you make. I may not like it, but I will honor you and your choice."
I said these words to my wife following her cancer surgery and the first round of chemotherapy treatment in September of 2001. She needed a focal point, a goal toward which to work. And no matter which direction she chose to go, I would be there for her all the way.
I even shaved my head in a display of solidarity and still have it shaved today.
Her choice was the basis and beginning of my book Choices: Steps for Life. Here is how it works. Think of what you want in your life, from relationships to abundance. What do you feel is your life's purpose? What is your heart's desire? Where do you want to live, work and play? There are so many ways to discover your choices.
These 5 steps may help.
Step #1 is- Make a Choice.
Step #2 is- Match words to Your Choice
Step #3 is- Match Actions to Your Words
Step #4 is- Match Your Personal Input
Step #5 is- Be Your Choice.
It does not matter what other people may think or say about your decisions. The choices you make in life are your choices, and you must be true to yourself. This is your life, your future, and your dreams.
I dreamed I would drive, travel to far-away places, share my love with someone with a very open, loving heart, live by the sea, have my own radio show, teach others my craft, and meet new and exciting souls. And I am.
Richard Dugan made the right choices. Have you? Learn more about Richard at richarddugan.com
Watch Richard speak in detail about his Dreams and Choices on the Kat Kanavos Show on New Earth TV.
Resources:
Quote by Mark Frost: "Life is not a journey to the grave …. https://www.goodreads.com/quotes/16471-life-is-not-a-journey-to-the-grave-with-the
Tell Me Your Story podcasts.apple.com richarddugan.com