One of the hardest jobs that an employer has is hiring new employees. From training new people to ensuring that you are getting the best for your buck, the whole hiring process can be difficult – especially if you've never done it before. There is a lot to the process of bringing in someone new to your business, and while it's an exciting process, there is a lot to it. You want to ensure that you bring in the best talent, right? After all, you don't want to spend your budgeted money on someone who isn't going to bring value to your business. You want to know that the right candidate is going to bring you the best energy possible, and you want to know that the candidates that you bring in are going to offer your business some longevity, too.
The task of finding the right candidate starts with defining what you want from the role that you're hiring for. Are you looking for a specific set of skills or are you all about finding the right personality? Have you considered that both are the best option here? It's exciting to find someone new to add to your business but there is a mountain of work ahead of you. You've got stacks of resumes and applications to sift through, interviews to schedule and co-workers to meet with. You need to know that you are going to have candidates who are right for the job but that they will also fit in with the team at the same time.
One of the things that you should be doing as part of your hiring process is running background checks on your potential employees. Employees who have sought the help of Mesa DUI Attorneys will be evident because of the record of their DUI arrest. Employees who have had some shady goings on in their pasts will be flagged up and you can decide whether you want to go ahead and interview them in the first place. Do you want to keep leaping through hiring hoops for people who aren't actually a good fit for the job? Absolutely not! With this in mind, we've got some of the best reasons you should go ahead and background check potential employees.
Your money matters.
As an employer, you have a budget set for hiring new employees, and it's a budget you want to stick to and not overshoot as much as possible. If you are looking to background check your employees, you need to remember that you are investing a lot of money in someone to work with you – you want to know that they're not on the run or something! A DUI isn't necessarily a dealbreaker, but if you have someone check "no" under a criminal record check and yet their background check says something else, you're going to know that you are hiring the wrong person! You also want to know that if you're hiring a driver into a trucking business, they don't have limits on their license. If you don't do a background check and this information comes to light later, you have to respend your money doing the entire process all over again – it becomes expensive!
2. Safety reasons
You have a responsibility as an employer to make sure that the people coming to work for you are safe. Are you really safe if you don't know everything about your employees? Are your other employees safe if you haven't done the background checks? A big part of ensuring that the rest of your staff is safe is knowing that you have people without violence in their background working for you. There are too many stories out there about predators in the workplace and it just would have taken a simple background check to avoid this from happening. It prevents damage to the business name and your employees, too. If you're employing traders, you want to know that they don't have a background in insider trading. You need to know who you're bringing on board!
3. In-depth pictures
An initial resume search and interview is going to give you a superficial opinion of the people that you could be hiring, but a background check deep dives into their background and ensures that you get a better look at who the person you're hiring is. How someone appears in an interview isn't always their actual personality – unfortunately. It doesn't tell you what happened in their past and the interview doesn't tell you how they deal with conflict and other important matters that are covered by a background check.
4. Increase the quality of your hiring process
Not only will you increase the quality of the person whom you hire, you're going to improve the entire process. You can uncover so much about a person and about your own processes when you background check. So much that people don't include on a resume can be brought to light. You can find employees with a great track record and it's these strategies that will offer you quality in your candidates.
5. Avoiding any legal issues
Depending on your industry, you might need to have a background check as part of remaining compliant. Workplace safety is so important for your company and this should be motivation enough for you to bring on a background check system to your business. You want to avoid any legal issues and depending on your industry, your employees may need to have certain certifications to work legally. It's so easy for people to claim that their certifications are up to date, but a background check will uncover whether this is true!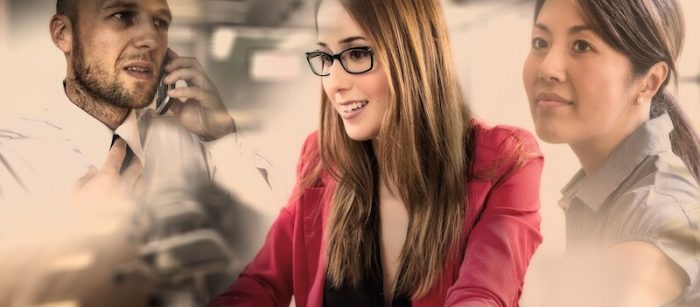 6. You gain peace
You don't immediately trust everyone working for you, and rightly so. Trust is earned and you want to hire people you can learn to trust. The job market is competitive out there and you need to know that you're giving chances to those most deserving. There are a pile of resumes on a desk right now that need to be sifted through, and the background checks that you run can give you a true piece of mind.
7 Reduce your losses
You might think that the money spent on background checks is a waste, but it's far better to spend money on a clean background check than it is to spend money on training someone who turns out to be a waste of money entirely. You can save so much money on potential litigation if you ensure that you background check every employee you invite into your business. If you are giving someone access to the finances in your business and they have a background for theft, they won't be the right person for your business!
8. Avoiding negativity
Your business doesn't need to deal with any negative publicity, not when there is enough of it out there as it is. If you are a vigilant employer who background checks their staff, you'll avoid that negativity out there in the world. You need to maintain a good reputation in your business, and it starts with ensuring the people that you hire represent you properly as a brand.
9. Reducing your turnover as much as possible
You know that hiring the wrong person costs you time and money but did you know that hiring the right person is what will save you money? You can reduce your turnover and stop going through the same process over and over again. When you verify which information is and isn't true, then you can ensure that they fit their role, preventing you from doing the search and interviews all over again.
Running an employment screening is vital if you want to ensure that you're hiring the right people into the job you have available at the moment. You don't want to go wrong here, and you want to make sure that you are choosing the best background screening option. From the referencing checks that you do to the criminal records checks, the employees that you bring into your business are supposed to be good, honest people who you can trust. Of course, not every blip or mistake is a reason to turn someone away, but using your judgement is important. Are you going to turn away someone who has a 15 year old DUI and they're not going to be on the road? Of course not!
There are a lot of background check companies out there and you need to find the right one because you can then ensure that you are hiring the right people who want to work well for you. Almost all companies are going to have their own ways to hire people, and you want to ensure that yours includes a background check for every member of the new staff you bring on. You need to make sure that you are making the best decisions for your business to be well-run. Understanding the importance of a good background check can make a big difference to your business, so don't forget to add this to your list of things to do for new starters!