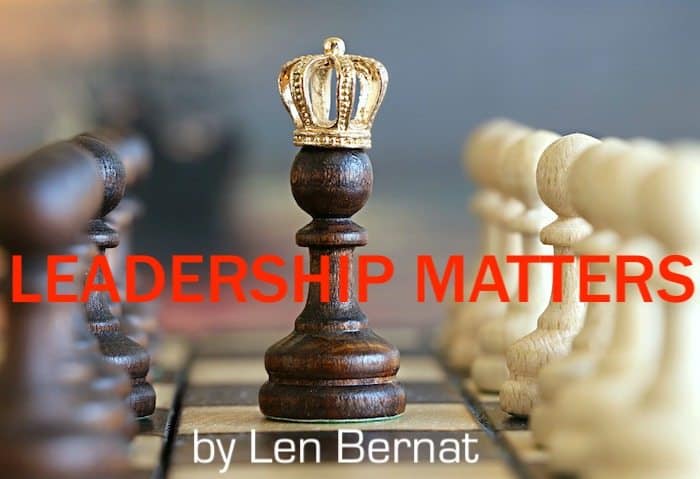 It was a warm summer morning.  I was seventeen years old and I was working through the list of chores my mom had left for me in the daily note she wrote each morning before she left for work.  Then the phone rang.  It was from the dispatcher of Fame Fire Company.  They had a call to transport a patient from the local hospital to a nursing home – a taxi call as we used to call them.  Not an emergency but the hospital needed the bed and wanted us to pick up the patient as soon as possible.  They had an ambulance driver standing by but needed an EMT to go on the call.  Since I lived just a half a block from the station, I told them I would be there in a minute.  I washed my hands and headed out the door.
The driver already had the ambulance door open and was sitting behind the wheel of the ambulance adjusting the seat and mirrors.  I grabbed a clean white coat that was our customary summer dress for ambulance calls and jumped in the passenger seat.  The driver handed me the dispatcher's sheet and I began filling out the paperwork as he pulled out of the building.  Once we arrived at the hospital, he parked in the non-emergency space reserved for these types of calls and we made our way to the room.
That's when I met George.  George had fallen and broken his hip.  In those days, this was a devastating injury because there was no way to repair this kind of break.  A person would be forced to live the remainder of their lives in a nursing home resting in bed – and since the bone could not be reset or replaced as we do today, the patient was usually in quite a bit of pain for the rest of their lives.
So, with the help of the nursing staff, we did our best to gently move George from the hospital bed to our gurney.  But it became obvious that George did not feel like we were being gentle enough.  He glared at me and used every curse word you can imagine describing the incompetence with which I was moving him.  His tirade grew worse as we rolled him on his side to remove the hospital sheet from underneath him.  Since it was summer, I used the blanket to create cushioning next to the broken hip but that only seemed to upset him more.  Finally, we covered him with the sheet, strapped him in, and began heading toward the elevator.  During the entire time, we were trying to get him to the ambulance, he kept swearing at me – as if I was the only one hurting him.  I was not looking forward to the long ride to the nursing home where I would have to sit in the back of the ambulance alone with George.  I knew every bump in the road was going to be a reason for him to berate me even more.
Once we got to the nursing home, we rolled George into the back entrance reserved for ambulatory patients.  The nurse's station was right inside the door and I had to speak with greater volume to give them George's full name since he was still cursing at me as loudly as possible.  Fortunately, his new home would be the very first room past the nurse's station so I knew the verbal abuse would soon come to an end.  We got George settled in his bed to a chorus of cussing and we were finally ready to leave.  As we rolled the gurney to the door, I stopped and turned around to look at George.  With a big smile on my face, I said, "That's okay, George, I know you like me."  I hail of curse words hit my back as we walked out.
Sometimes in life, we will meet the most disagreeable people.  And as hard as we may try, we may never be able to get them to change their reaction to anything we do to try and make life easier for them.
Sometimes in life, we will meet the most disagreeable people.  And as hard as we may try, we may never be able to get them to change their reaction to anything we do to try and make life easier for them.  But, remember, you may not know it, but you could be making a difference in their lives.  So…
If they yell at you for no particular reason, ignore it and be kind.

If they try to belittle you for any attempt to comfort them, ignore it and be kind.

If they blame you for their troubles and woes when you know that you are truly innocent, ignore it and be kind.

If they are hateful and hurtful for no apparent reason, ignore it and be kind.

If you want to make a difference in their lives and be the kind of leader that never gives up on a person, be kind. Here's the reason why.
After my experience with George, I made it a point to stop by his room every time I had a taxi call to the same nursing home.  I would stick my head in the door and say loudly, "Hey, George, how are you doing today?"  The response was always the same – "Get out of here you… and the cursing would begin.  I would smile and say, "Nice to know you still like me, George," and off I would go.
One day, I was on an emergency call to the nursing home.  We were in and out with the patient very quickly and off to the hospital.  Since it was a life and death situation, I was focused on one thing – caring for my patient until I turned her over to the hospital emergency room staff.
On my next visit to the nursing home for a taxi call, one of the nurses pulled me aside.  "You need to go see George.  He has completely given up any hope – he won't eat, barely drinks any water, he just lays there wanting to die.  See, he has no visitors – no family has ever come to visit him.  You were the only person that seemed to care enough to say hello.  The night you were in and out for the emergency, George saw you and since you did not stop, he figured you were done with him too.  Please, go talk to him."
So, I went to the door and announced loudly, "So, George, you missed me!  I am so touched."  As you can guess, he replied with a barrage of cursing and yelling.  I smiled, walked to the door, and stopped and turned around.  "See, I knew you like me."  The curses followed me on down the hallway.
After that, I never left that nursing home without speaking to George – even if it was to yell, "Hey, George," as we ran to an emergency.  Just before I left for Marine Corps boot camp, I drove out to the nursing home.  I walked to George's bed and explained to him that I would be leaving for a while but that I would stop by after I graduated from boot camp.  He responded that he didn't care and why was I bothering him.  The fact that he did not curse at me told me everything I needed to know.  I reached down and patted his hand, "Because, George, despite everything you have said to me, I know you still like me."  I turned quickly and left because I knew we were both trying to hide our tears.
Don't ever give up on people.  Let kindness guide you and you will surely become an exceptional leader.
---