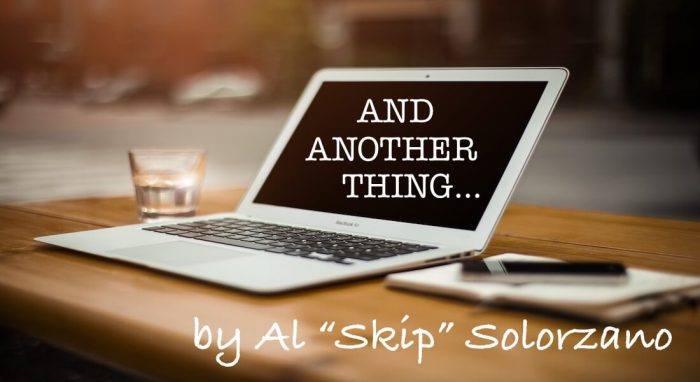 It amazes me, that not all that long ago a flight passenger was to subject to the utmost demeaning behavior. I'm sure you've heard or read due to overbooking, United Airlines forcefully, dragged and removed a paying customer from an aircraft – What's up with that?
According to reports, apparently the company's "fool proof" policy to offer cash incentives to coax a volunteer(s) forego their passage and take an alternative flight; the unexpected occurred and this solution just didn't seem to work this time. United offered customers from $800 to 1,000 dollars and hotel lodging for someone passenger to "give up" their paid seat, but found "no takers." So the company reverted to their "Plan X" randomly selecting (eeny meeny miny moe?) an unfortunate customer to become "the chosen one."
We know you have Choices and so we appreciate your Business…
Definitely not a "we know you have choices and appreciate your business" moment; this incident cost the airlines – Big Time! This was a major public relations blunder and the comedy writers from Saturday Night Live and late night talk shows must have thought they hit a gusher for material. Now United Airlines can look to Wells Fargo Bank to gauge how long it takes a company's brand and stock price to recover from an unnecessary fiasco. Come on now, the company did not have a policy to handle this type of scenario more professionally? If they followed their incentive plan I bet if the ante would have been raised to $10,000 dollars a volunteer may have been discovered. In comparison to what occurred this option would have seemed genius. This initiative may have required escalated approval, but the savings would have been extreme. Whatever the solution, a standard policy must be on display and understood. I would expect other airlines are now rushing to implement such a policy.
From afar, United staff seems to be in dire need for crisis intervention training. In less than a few hours their CEO went from defensive arrogance to the admittance of shame. Yet in time all this will transpose to bad memories and I expect leadership to continue to receive their annual bonuses – that's just the way of the world, the corporate world.
Memories
During casual conversations this "pay and be dragged out of your seat" has been a "hot topic" for people to bring up bad airline experiences. Mine took place a few years back at SFO (San Francisco) as I waited at the gate to take my anticipated 90 minute flight to SAN (San Diego), when I noticed 3-4 United personnel in non-uniform business suits arrive at the counter. Two of these "Men in Black" seem to be carrying large ledgers which turned out to be checkbooks. The announcement over the intercom that the intended aircraft designated for my flight would not arrive. For our inconvenience, we would be offered a check for $500, and if available that day a flight to LAX (Los Angeles) and a bus ride (yes, a bus!) to the San Diego Airport. Ten hours (it was also a Friday) after my scheduled arrival I made it to the airport. Compared to stories shared by others this week mine seem so tame.
Board Training – Say What?
I recently wrote a series of articles advocating the values to employ board training; so this incident of the unexpected offers a detour to share the following advice for organizations to consider when hosting events
A few years back I was involved with a business group that was hosting a statewide conference. The subject of event insurance came up and followed by the argument if this was a legitimate expense to consider. I was on the side that no matter the expense, the alternative of no liability was a "no brainer" of an expense. We did elect to purchase a policy and of course, the event went on without a hitch. No matter the intent and innocence of your organization event (festival, concert, and conference) select the insurance option and sleep peacefully. Unfortunately, a high percentage of groups foolishly do not consider this as a legitimate investment.
Expect the Unexpected
We really don't know how our day will unravel – do we? No way did this poor United Airlines customer imagine his day would include being dragged and injured from his assigned (paid) seat.
When it comes to brand loyalty, customers can be a strange flock, and loyalty just seems to move the arrow of the forgiveness meter. At the end of the day United Airlines likely will survive chaos and hopefully, learn from this fiasco.
The lesson to be learned; there are no guarantees in life – as they say stuff happens (actually the word stuff is being substituted) so we should always be prepared for the unexpected.
Author's Note
After writing this article; I wondered if someone at United must have read it. The company did up the approval stages for compensation up to 10K. In addition, customers take priority over staff travel (apparently in attempting to deliver another flight crew to another destination was the root in creating Bump City); and their CEO will not get to take over as company chairman in 2018 (CEO and Chair should not be listed together under one person's name anyway).