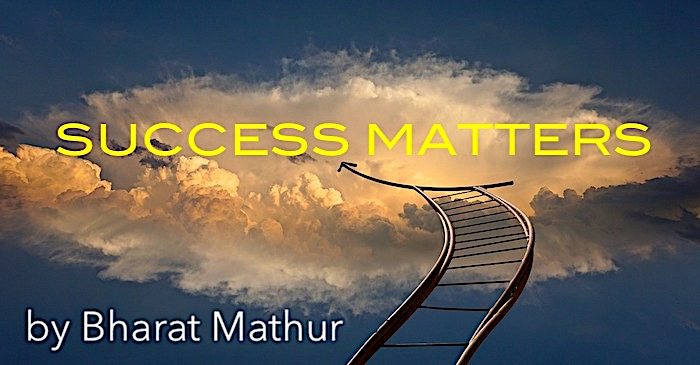 "The reason why worry kills more people than work is that more people worry than work." Robert Frost, the British-American poet, known for his depiction of rural life solved the puzzle is such a relatable fashion. Fairly large numbers of experts compare life to a challenge so that we could learn how to maneuver our way in getting to the goal of success, happiness, contentment, and lots more of achievements that signify a life well-lived. Alas, many of us fail to solve the ongoing riddles! The resulting frustration causes endless worries. When left unchecked, the very same worries push us into a depression where the downward slide plays havoc that we never visualized. However, there are also those outstanding personalities that have gone great lengths in offering us practical antidotes to address this problem:
My first choice is none other than Guy Kawasaki, well-known Marketing Specialist, Author, and Silicon Valley Venture Capitalist. Credit goes to Guy for introducing evangelism with marketing the Macintosh products in their early stage, before "Apple" became a household word.  This is how he perceived worry as the very basis of success, so long as one continued to pursue his/her interests relentlessly: "Don't worry, be crappy. Revolutionary means you ship and then test…Lots of things made the first Mac Computer in 1984 a piece of crap – but it was a revolutionary piece of crap." Imagine where would this largest corporation in the world be in the event the founders abandoned the production of those computers due to their crappiness.
I am reminded of some very compelling arguments that can help us efficiently tackle day-to-day worries. "If we spend our time with regrets over yesterday, and worries over what might happen tomorrow, we have no today in which to live," Author unknown. We must learn to live in the moment so we can make it as productive as possible. Gloating over our misfortunes will only prevent us from seeing the light of the day that brings with it renewed vigor and fresh opportunities. I say this with absolute firm conviction as I have gone from rags to riches multiple times but continue to put up a brave front so nobody can ever imagine the losses, the struggle, and the turmoil I have been through, in my own life. Call me a fool or whatever pleases you, but I refuse to budge from my position of a forward-looking individual that leaves mishaps behind in my quest to grab more significant opportunities riddled with even more lofty challenges. Need I say, I identify myself as an 'Achiever,' and so can you. Just tweak your approach a bit and turn your worries into opportunities to excel once again.
'If you can't sleep, then get up and do something instead of lying there worrying. It's the worry that gets you, not the lack of sleep." These words of wisdom come from Dale Carnegie, the well-known Writer, Lecturer, and developer of Self-improvement courses. Looking at the practical aspect of this advice we can quickly realize the devastating effect of continued worries on our health, both physical as well as mental. Spending sleepless nights can never allow us to be at our productive best, no matter how many hours we spend in the gym or reading motivational books. Attending seminars and workshops that focus on enhanced productivity will be rendered useless for one unable to get 6 to 8 hours of sound sleep. 'Sound sleep,' for all practical purposes, is the key-word here. Letting our brain get the much-needed rest empowers it to nurture productivity with the powers of analysis, introspection, innovation, as well as imagination. On the other hand, carrying an unbearable load of worries in an already over-flowing brain will only render it helpless in tackling even the mundane. I would let you be the judge as to what is more beneficial, an energized brain with all the strengths to take you forward, or the one compacted to the core with endless worries that prevent you from getting a good night's rest.
"If you ask me for the single most important key to longevity, I would have to say it is avoiding worry, stress, and tension. And if you didn't ask me, I'd still have to say it" says George F. Burns, the Centenarian Comedian. As the adage goes 'proof is in the pudding,' he lived to complete his century, with unmistakeable accomplishments as an Academy Awards Winner to his credit. How can you dispute the veracity of this outstanding performer's advice? As already discussed, worry, stress, and tension give birth to negativity, and that leads to depression. Now, imagine the very initial stage of a worry that you allow simmering as an after-thought. The day shall not be far when it raises its ugly head once again and destroy whatever lies in its path. Your growing helplessness at this stage will only make matters worse. The best antidote is to 'nip the evil in the bud.' Whatever bothers you, or causes constant worries, should be shared with your loved ones, or with a trusted friend or co-worker when work-related. Gathering courage to do that will only help you lighten the load and in all probability find a solution at the same time.
"Every tomorrow has two handles. We can take hold of it with the handle of anxiety or the handle of faith." Henry Ward Beecher, 19th Century American Congregationalist clergyman, and an ardent supporter of the abolition of slavery cautions us against worries in such beautiful words. Our failure to handle life's worries, troubles, tribulations, and challenges lead to a loss of courage to face reality. We find ourselves gradually shutting ourselves down into a cocoon as an imaginary safe-haven. By indulging in such an activity, we simply give vent to our vulnerabilities that end up inviting more troubles. The resulting onslaught overwhelms us even more, and hence we become yet another part of the statistic first noted above. On the contrary, taking the advice of Henry Beecher, we shall strive to nurture an ever-growing faith in our own capabilities as well as that of others around us, the experiences we have gained, the skills we have acquired, the relationships we enjoy, and the connections we have built over the years. By indulging in such an exercise, we shall only become resolute in our decisions and have the confidence to handle challenges as they raise their heads. Going from strength to strength, we shall also qualify as an 'Achiever' within no time. Try it, you will like it!
"Do not worry if you have built your castles in the air. They are where they should be. Now, put the foundations under them." Henry David Thoreau, the famous 19th Century American Essayist, Poet, Philosopher, and Historian gave us this immensely useful piece of advice. We already know the dictum 'slow and steady wins the race.' Will it not make sense for you to start working on making your dreams a reality? Who cares if you have built castles in the air? It is you and your unwavering focus on the goal that must prevail, against all the odds, for you to accomplish whatever you set your mind to. Do not let your dreams turn into an anecdotal phantasy that bears no resemblance to reality. Start working constructively, with measurable performance parameters that help you gauge your progress, and at the same time, guide you in the right direction. True achievers are the ones that work diligently to make their dreams a reality, no matter how difficult the journey. If you continued to nurture worries all your life, how would you ever find the time to accomplish anything in life?