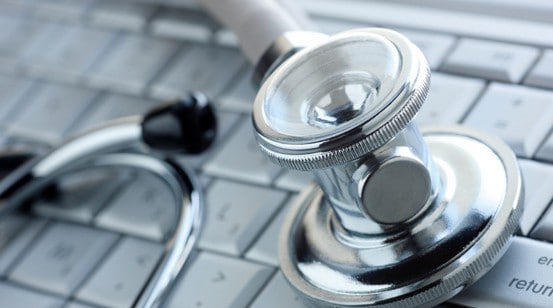 As an employer, you can't afford to ignore workplace wellness. It's not just the latest fad. It's proven to save businesses money in the long run. And this is not surprising given that employees are a company's biggest asset. Investing in employee health just makes a lot of sense.
The CDC defines workplace health programs as any activity that promotes the health of employees or any organization-wide policy that supports healthy behaviors. This is a rather broad definition, but employee wellness can seem daunting, especially to small businesses. On-site gyms, Zen gardens for relaxation, and wellness retreats in Hawaii are all very well for the likes of Google and Apple, but for businesses wanting to do things on a smaller scale, here are some ideas for workplace wellness that don't cost the earth.
Group Challenges
Wearable devices, such as Fitbit and Garmin, track activity all day, including exercise, sleep, and weight. These devices are designed to help people exercise, eat, sleep, and live healthier. The more expensive models offer heart rate monitoring and guided breathing sessions to de-stress. At the workplace, you can start a group challenge to keep employees motivated. Competing with colleagues is a fun way to incorporate fitness and encourage behavior modification. Challenges can include things like most steps during the workweek, highest activity on the weekend, or maximum daily step score.
Recess Fridays
Do your employees head to the nearest bar every Friday evening? Encourage healthy behavior by allocating Friday afternoons to fitness, such as group visits to the local gym. Change the activity and venue each week to keep it interesting. Laser tag, soccer, and basketball games between departments are some options. And a happy coincidence is that recess Fridays will serve as team-building exercises.
Rest and Relaxation
Some companies like Google are encouraging employees to sleep on the job! Workplace stress and the demands of the job can have extremely harmful physical and emotional consequences. It's important to encourage healthy sleep habits and educate employees about the dangers of sleep deprivation. Nap pods are the latest trend because studies have shown that naps increase productivity. But this combination of chair and helmet with programmed soothing music, lights, vibrations, and zero gravity doesn't come cheap (upwards of $8,000). As a small business, you can go the less expensive route and allocate some space in the workplace to rest and relaxation.
Healthy Eating
Do the vending machines at your office spew out high-calorie fizzy drinks and salty, sugary snacks? An overwhelming majority (nearly 70 percent) of Americans are now overweight or obese. Offer better food choices at the workplace with fresh, healthy snacks in the cafeteria. Perhaps have a dietician come in and offer some general nutrition information about how to plan balanced meals. Encourage employees to make small changes, such as satisfy thirst with water. Have someone conduct a lunch-and-learn session about understanding food labels and cooking healthy meals. Hold theme weeks or months and address specific medical conditions, such as eating healthy to prevent diabetes or heart disease.
Switching Off
It's a good idea to encourage your employees to switch off after work. E-mailing after hours should be discouraged. In fact, some companies have implemented a no e-mail policy between 10 p.m. and 7 a.m. on weekdays and all day on weekends. Chronic work stress is related to a host of medical problems including ulcers, hypertension, and depression. Some people deal with stress better than others, of course, but in general, encourage employees to switch off technology (smart phones, tablets, laptops) after work and spend time on more fulfilling leisure activities such as spending time with family or developing a hobby.