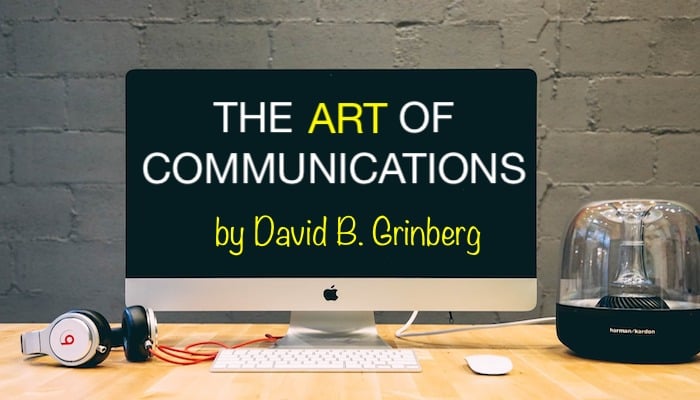 As the coronavirus pandemic lingers, most savvy companies in the United States have been forced to leverage flexible work arrangements , many for the first time. It's hard to believe that prior to the pandemic so many employers were still stuck in the Stone Age regarding workplace flexibility programs (also known as "work flex") in the 21st century. In its September 2019 article, Boston Consulting Group (BCG) reported:
[F]lex work is becoming a business imperative. The payoff is significant in terms of gender diversity but also in terms of retention, employee engagement, and a company's ability to differentiate itself in the war for both male and female talent. . . Companies that don't embrace flexibility will be left behind.
The pandemic has since changed the fundamental calculus of where, when, and how people work for millions of jobs. In May 2020, NPR reported:
About a third of Americans are working from home because of the coronavirus.
Yet, even prior to the pandemic, the benefits of work flex were clear. Put simply, work flex saves time and money (Forbes) while increasing employee performance, business productivity, and profits. Work flex lends itself to a healthier work-life integration for employees, which increases morale, job satisfaction, engagement, and productivity (Gallup).
However, embracing modern-day work flex policies and procedures has proven problematic for companies with an antiquated leadership and management mentality. Some old-school employers remain intransigent to offering work flex options. Yet work flex programs such as remote work (telecommuting), alternate/flexible work arrangements, and Results-Only Work Environments™ simply make good business sense in terms of cost savings, employee engagement, increased profits, and otherwise.
Let's remember that Generation Z, our future leaders, are all born with smartphones and tablets as veritable appendages.
Benefits of Work Flex
Some of the many benefits of work flex include, but are not limited to, the following:
Enhancing the elusive work-life balance craved by so many job seekers and employees, especially the sought-after millennial demographic.
Allowing employees to work more effectively, efficiently, and with greater accountability.
Boosting employee morale, company loyalty, job satisfaction, and mission-driven engagement.
Achieving significant cost savings on expensive building leases and office space, especially in big cities.
Ensuring continuity of business operations per contingency planning during shutdowns and emergencies.
Accommodating workers with disabilities, pregnant employees, as well as those with urgent family and caregiving responsibilities.
Reducing employee stress, illness, and absenteeism – the decline of which may yield lower health care costs for employers.
Decreasing environmental degradation inherent with gas-guzzling commutes.
Return on Investment (ROI)
Don't take my word for it, check out the ROI via key statistics. Take telework, for example, also known as telecommuting or remote work. According to a previous calculation from FlexJobs.com:
The Telework Savings Calculator™ [shows] the economic benefit to U.S. companies, employees, and the environment through mainstream adoption of a regular, half-time telecommuting practice would total over $700 billion a year.
FlexJobs previously conducted a "survey of over 1,500 job seekers looking for more flexible work options" to learn why working from home, having a flexible schedule, or freelancing are such attractive options, and what they mean for companies. "The results of this survey show that people from all ages, careers, and life stages consider flexible work options a priority," it reports.
The Telework Research Network previously estimated:
A steady, impressive growth of 73% among overall employee teleworkers between 2005 and 2011 . . . Especially noteworthy is the federal government's 424% increase in telecommuting personnel during the six-year period.
The Congressional Budget Office previously estimated:
The $30 million spent to implement telework throughout the government over the past five years amounts to less than one-third the $100 million lost in productivity costs when federal offices in Washington D.C. must be shut down for a single day due to inclement weather.
My Take
Work flex translates into higher business productivity and profits. That's because work flex empowers talented staff to do their best work any time from anywhere. Savvy employers will continue to realize that progressive work flex programs, policies, and procedures are smart and sensible in today's modern age. Work flex is clearly a big win for employers, consumers, and employees alike. Executive leadership and management at all companies should be adopting workplace flexibility programs now more than ever.
This simply makes good business sense for contingency planning during times of crisis, in addition to all other times.
This article originally appeared on The Good Men Project and is featured here with author permission.