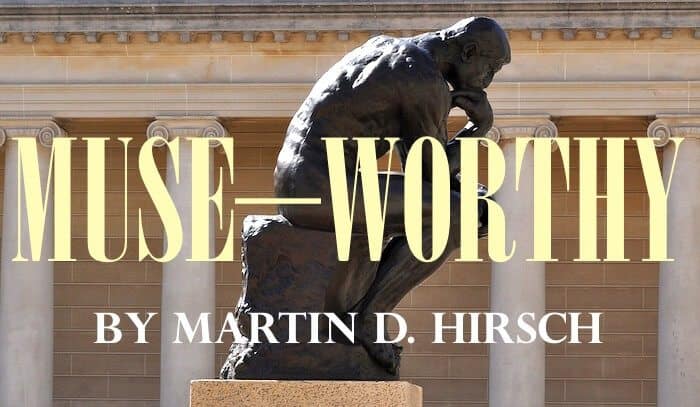 If I had a nickel for every time I racked my brain about the road not taken, I'd be beating myself up on a 60-foot yacht docked just outside my own private island.
Lots of things can trigger chronic, self-inflicted torture. Usually, it has to do with whether I should have stuck with my dream of being a singer-songwriter or author longer, instead of casting my lot with a more secure position working in corporate communications for a giant, global company. Maybe I'll see an old college friend's byline in a newspaper or magazine article, or have lunch with a friend from my folk-singing days who won a Grammy in 1990.
And it doesn't have to be someone I know; it can be someone I greatly admire, as in the case of one of my favorite columnists, Roger Cohen, who wrote his farewell op-ed for The New York Times the other day.
Here's my favorite passage from his swan song:
The best columns write themselves. They come, all of a piece, fully formed, a gift from some deep place. They enfold the subject just so, like a halter on a horse's face. Such inspiration is rare. Most columns resemble exquisite torture. Having an idea is not something you can order up like breakfast. The battle between form and subject is ferocious.
Maybe it was the ferocity of that battle, the inevitability of that torture, that caused me to hesitate many years ago when I came to that fork in the road between the romantic, rough and tumble allure of a newspaperman's life, versus putting my communication skills to work for a big corporation.
Hindsight is a cruel judge. Its voice speaks harshly in my head and refuses to be ignored. My latest confrontation with it inspired the title of this story and sent me on an internet journey to revisit the source: the famous poem by Robert Frost that I'd first read in high school or college. It goes like this:
Two roads diverged in a yellow wood,
And sorry I could not travel both
And be one traveler, long I stood
And looked down one as far as I could
To where it bent in the undergrowth;
Then took the other, as just as fair,
And having perhaps the better claim,
Because it was grassy and wanted wear;
Though as for that the passing there
Had worn them really about the same,
And both that morning equally lay
In leaves no step had trodden black.
Oh, I kept the first for another day!
Yet knowing how way leads on to way,
I doubted if I should ever come back.
I shall be telling this with a sigh
Somewhere ages and ages hence:
Two roads diverged in a wood, and I —
I took the one less traveled by,
And that has made all the difference.
Now here I stand, "ages hence," still pondering the two roads that diverged on my earlier life's path. All the second-guessing led me to travel the internet in search of answers. I came upon a critical analysis by David Orr on a site called Literary Hub titled, "You're Probably Misreading Robert Frost's Most Famous Poem," and subtitled, On the Many Tricks and Contradictions of "The Road Not Taken."
I gave it a careful read and found myself gobsmacked by the complex, contradictory, and elusive nature of the seemingly simple poem about questioning life's decisions. Hidden in the words and structure of the poem are a puzzle of interweaving conundrums that pose and leave unanswered a series of existential questions. Or perhaps that pronounces the questions themselves meaningless.
According to Orr, the poem's multiple meanings including that it was a clever way for Frost to tease his best friend and daily walking partner, Edward Thomas, who would invariably start whining whichever path they took when trails diverged on their wonderings in the countryside.
Another is the most common reading — that it's about having the courage to take the "less-traveled" road, the one holding greater risk along with the prospect of greater reward, thus leading to the more exciting and exceptional life in either event.
Yet another interpretation is that the poem reflects Frost's lament that life only offers each of us, as individuals, the capacity to take one road or another, not both.
Still, another is that even if we were able to go back later and try the road not taken, the effects of time, experience and change would have altered both us and the road; thus the dilemma is unresolvable and the point moot.
Or, for a perhaps more down-to-earth rendering of a similar opinion, consider the words of the actor William Shatner, 89, who played Captain James T. Kirk on TV's original Star Trek series. When asked in an interview about his philosophy about life and choices taken and not, he responded, "Regret is the worst human emotion. If you took another road, you might have fallen off a cliff. I'm content."
I hope this is the last time I allow myself to backslide into the road not taken mentality. That way lies futility and sadness for all of us. Better to listen to the commander of the USS Enterprise and simply say, "Aye aye, Captain." Then just give her all she's got on the road you're on.