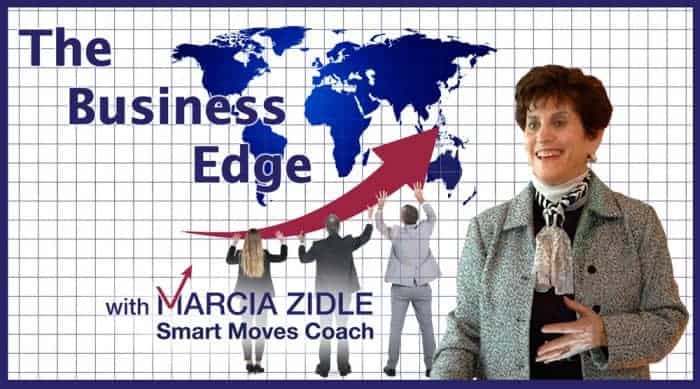 What's your customer experience been like lately?
[su_dropcap style="flat"]I[/su_dropcap]F YOU WERE in stores, did you run into unpleasant experiences such as long lines and unhelpful associates? Maybe, on the other hand, you had a positive experience like I did when my insurance agent consoled me after I sideswiped a car in a mall parking garage – minimal damage but never the less concerned about my rates going up.
Whether it's the neighborhood cafe, the telephone company, a medical office or the city government your people play a major role in the overall experience of your customers, clients or constituents. They are the "face" of your company, agency or practice.
Is That Important to You?
Customer service must be thought of as a leadership issue because of what you, as a manager, pay attention to on a daily basis. This is especially true if you manage a younger generation who may not have experienced or know what extraordinary service is like. Don't fault them; fault the decline, over the years, of service in general – people serving people in a helpful, positive way.
[message type="custom" width="100%" start_color="#F0F0F0 " end_color="#F0F0F0 " border="#BBBBBB" color="#444444″]
Five Management Practices That Lead to Customer Service Excellence 
Make customer focus a way of life.
Start from day one to talk about your customers, who they are, what they want and how everyone must meet their needs and expectations. That means every employee and every department share the responsibility for the customer, not just "customer service". Use group meetings, memos, posters bulletin boards and in-house publications to build customer consciousness throughout the organization
Hire the right people from the start.
Great people may cost 50% or more than mediocre people, but they can frequently be ten times more productive. Assemble a first-class team of service-oriented managers and staff. They will provide better service than those who think the customer is "a pain" or is not important to what they do. Your front line staff particularly needs to be well hired, well trained and well treated.
Then train all of them in customer care skills.
If you expect your employees to provide outstanding service, then they need to know how to strengthen the service experience of your customers. For example, they must be able to greet the customer professionally, use question to uncover exactly what the customer needs, listen carefully and show a sincere willingness to be of assistance. Whether you choose a skills training program or brief TIPS meetings, make sure your workforce has the tools to delight all your customers all the time.
Set clear, consistent service standards.
Don't make employees guess at what you mean by, "Give good service." As more hands touch each customer, you may find that one person's interpretation of good service differs from the next. One health care facility gave everyone a two-column service card. In the first column were the standards or "how we serve the customer" and the second were specific behaviors or "how the customer will know this".
Make sure everyone is talking to each other.
Strengthen teamwork within and among the many departments that serve the customer. Sales should be talking to production; finance to IT folks; and customer service to everyone. Getting and retaining customers requires teamwork and responsibility for the customer does not reside in just one department.[/message][su_spacer]
[su_box title="SMART MOVES TIP" style="glass" box_color="#2f598a"]Most of the messages employees receive comes from their immediate manager as to what is important and what is not. Managers must constantly communicate that the customer's experience is the team's number one priority. Here are three ways to reinforce that message. Start each team or staff meeting with information about and feedback from your customers. Ask each team member to adopt a customer by calling them regularly and helping them resolve problems. Each quarter, target one customer with whom you're having difficulties and form a special SWAT team to resolve those problems.[/su_box]
Today everyone is talking about providing outstanding customer service. But the best leaders go beyond the talk. They make it happen! What are you doing to make service matter in your company? Let's start a conversation!
My Motto Is:
If you do what you always did, you will get what you always got. Therefore, MOVE outside of your comfort zone; that's where the MAGIC happens." To bring that magic to your leadership and business, subscribe to Marcia's monthly Execubrief: Business Edge- Smart Growth Strategies with insights, inspiration and intelligence on how to build great businesses that matter- those that do well and do good.
What's Your Success Score?
Are you starting a business; growing a business; selling a business or re-charging a business? Do you have the right stuff to build a highly organized, innovative, productive, and profitable enterprise? How well does your business stack up with other companies? The Manage Hub Success Score will tell you!