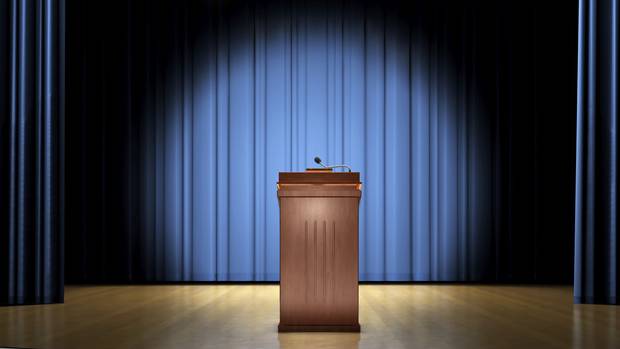 A Public Speaking Tip
After joining Toastmasters International, and completing one of my first speeches, my ending line was to "thank" the audience. Saying thanks after a speech is a "usual" and traditional ending. My mentor and the founding member of the club quickly gave me some wise advice:
"Never thank your audience"
I asked why…
He said that "We, the audience, should be thanking you, the speaker for allowing us to be in attendance during your speech."
He continued; "As a speaker, YOU are the expert. We are here to learn from you and should be grateful for the opportunity."
I must say these were wise words and a wonderful ego-booster too!
Ever since that day I have kept these words in my mind. This has helped me to quell my nerves before and during any speaking opportunity since.
Just as with any business or self-help book I've read over the years, I know I can learn from this opportunity.
No matter how many pages the book may be or how long I must sit in the audience listening to another speaker, I can take away something of surprising value from it. Even if it's only 1 small piece of advice, it may help me in my personal or professional life. That makes it well worth the time or money spent.
Let's face it: nerves will always be a part of any presentation. But what has helped me greatly is that I know I am sharing valuable information and insights with the audience. I am there to help, to educate, to inform and even to inspire.
Does this make me an expert? No, not necessarily. But it does make me someone who can share knowledge and wisdom garnered through my years of experience.
With this mindset, it's amazing how quickly your nerves go away. Try it…
So remember: Public speaking provides a sensational opportunity to teach, coach and develop others. Believe that you ARE the expert and are there to help.