It used to be the case that if you wanted to attract the big bucks, you had to have some pretty serious infrastructure in place. Train companies, oil enterprises, and even car makers were the places the elite investors put their money.
But today, it's not "stuff" that has value: it's information and knowledge. It's the reason why companies like Apple and Google have valuations approaching a trillion dollars, despite the fact that all they have to their name are a few campuses and some server farms. What investors care about more than anything else are ideas.
Pixabay
This trend has led to the so-called "Unicorn startup" – startups whose valuation quickly shoots through a billion dollars and keeps on climbing in a matter of months. They're different to companies of the past which took decades to build their capital and are a feature of the new, information-driven economy.
The question for regular startup founders is how these companies attract such massive investment flows and valuations. Let's take a look.
Put Your Money Where Your Mouth Is
It turns out that investors usually aren't all that willing to put their money into a company unless the flounder themselves has some skin in the game. The reason the founders of the ridesharing app, Uber, were able to attract so much investment so quickly is because the people in the firm were all in themselves. This sent a signal to investors, telling them that the people behind the venture were personally committed. If they were determined to make a return on their own money, then it was more likely they would be committed to making a return on the investors' money too.
The bottom line? If you're not willing to put your own money on the line, then why should anybody else?
Start Networking
Networking events are an essential part of life for young business owners who want to make contacts with the lending community. Often, there are people at these events who are willing to help you finance your business, or at least find out more about it and meet you in person. Remember, investors aren't just interested in whether you've got a good idea or not. They also want to know if you've got the temperament to see through your plans.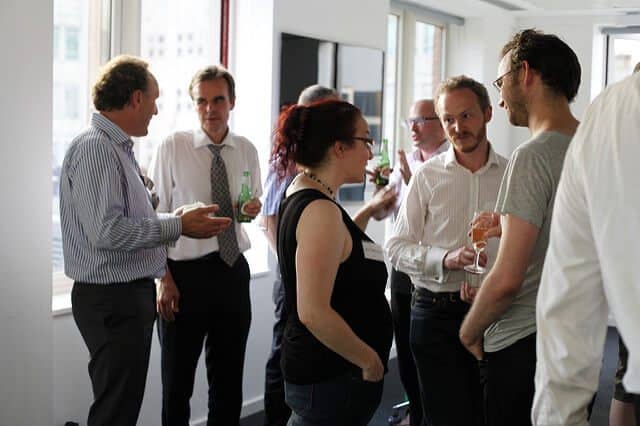 Flickr
You can also reach out to companies, like Colbeck Capital, that have excellent networks in the lending community. Finding a partner like this helps to get your business more established and widens the search area for people who might be willing to take a punt on your idea.
Nail Your Pitch
Most people think that pitching is one of the first things you do to get money from investors. But it's actually one of the last. Pitching should come after you've gotten to know investors personally and you've built a rapport. Doing the perfect pitch without any preamble is hard.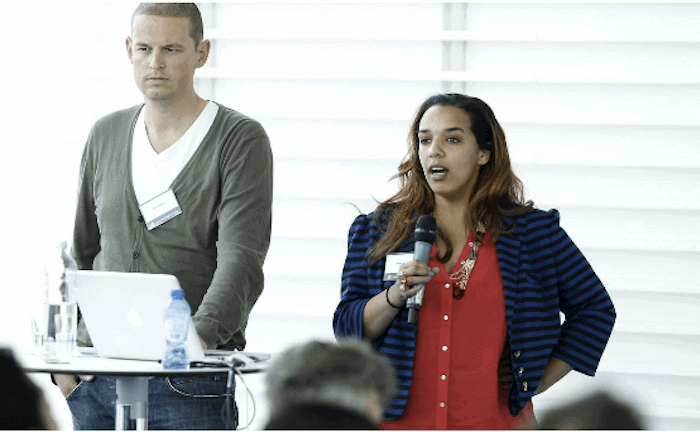 Pro
When it comes to pitching, practice does make perfect. There's a simple formula for pitching a product that entrepreneurs should abide by if they want to be successful, but they shouldn't appear robotic or overly-rehearsed.