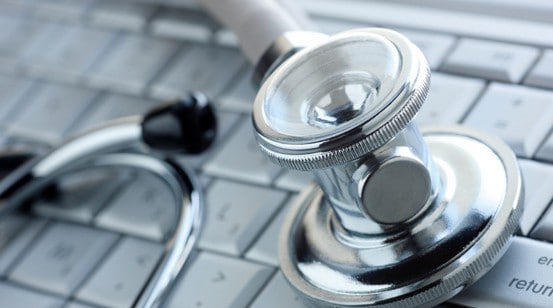 What Is TMS Health Solutions?
If you're not familiar with TMS Health Solutions, it is an alternative treatment facility for those diagnosed with clinical depression. Founded in 2007, TMS Health Solutions aims to deliver a drug-free and non-invasive treatment alternative for those wishing to conquer their depression. The name "TMS Health Solutions" was the end-result of the company's rebranding efforts; originally founded as Mindful Health Solutions, the facility decided to change their name to something that better correlated with the type of treatment they provide. TMS Health Solutions treats clinically depressed patients by magnetically stimulating the brain; it is, in essence, a targeted approach that addresses the root problem as opposed to simply treating symptoms.
Transcranial Magnetic Stimulation Gains Acceptance
So, how does magnetically stimulating the brain help those who are depressed? This type of treatment works by stimulating the frontal lobe of the brain, which is responsible for cognitive function including emotional expression. According to TMS Health Solution's website, this type of treatment has been shown to reduce feelings of depression, as well as anxiety, in those who have sought treatment at their facility. Not to be confused with ECT, transcranial magnetic stimulation has received approval from the FDA (Food and Drug Administration), in 2008, and it a completely non-invasive alternative treatment, which is intended for those who have not responded to pharmaceutical drugs or cognitive behavioral therapy. Also, TMS therapy (transcranial magnetic stimulation) is gaining greater acceptance and is covered by multiple health insurance companies.
TMS Health Solutions Seeks To Expand
Although currently based in Sacramento, California, TMS Health Solutions has it sights set on expansion; the company has plans of launching a secondary location in the city of Roseville, allowing them to expand their reach and treat even more individuals who can benefit from their alternative treatment protocol. As it stands, TMS Health Solutions currently treats around 3,000 patients per year; an additional facility in Roseville could easily double those numbers. This expansion represents a win-win from both a company perspective and from that of individuals who are clinically depressed or struggling with anxiety.
The Difference Between ECT And Magnetic Stimulation
Should patients be apprehensive about receiving transcranial magnetic stimulation treatment? Not at all, as previously stated, it is non-invasive and completely safe. In fact, TMS therapy ranks as one of the fastest growing treatment options in psychiatry. Of course, it easy to understand why some may feel reluctant to embrace something so new, especially when compared to ECT (Electroconvulsive therapy). However, the two treatments have very distinct differences; ECT requires that patients be sedated while low voltage electric current is passed through their brain and induces seizures. The premise behind ECT is that the process alters the patient's brain chemistry, which, in turn, reverses symptoms associated with certain mental illnesses including clinical depression.
Although ECT and transcranial magnetic stimulation both target the brain to improve the patient's mental health, TMS therapy is a much safer alternative, and it continues to be the preferred treatment amongst practitioners and patients alike.
---