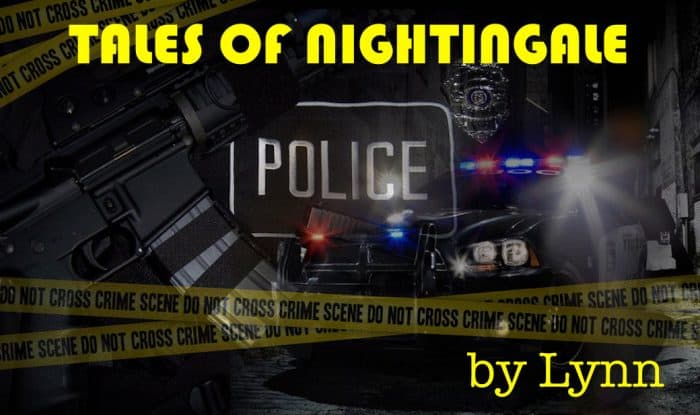 [su_dropcap style="flat"]A[/su_dropcap]S I MENTIONED in my very first Articles, "A Rookie Females Story", I gave a glimpse of my first day on my own after training in the field of Law Enforcement. I'd like to take you, (the reader) backwards to the days of my training, before passing probation. I was assigned to an FTO (Field Training Officer) whose reputation was no-nonsense, matter of fact, pass or fail, and not one to hit on his female trainees. Needless to say, it was refreshing.
My FTO was hard on me, and I knew that it was my last stop. I had been with two other male FTO's, passed with flying colors, but I had one last stop, and now it was this FTO's turn to either make me or break me
He had two weeks to decide if I was cut out to be a cop. Breaking into this male dominated field in the early 80's was not easy. We had been assigned calls from every thing to drunk in public, domestic disturbance, man with a gun, suspicious vehicle, shoplifter, grand theft and narcotics, homicide, but I did not know at the time that my FTO had made the request to the WC (Watch Commander) to give all DEAD BODY calls to him for the remainder of my training.
Within two weeks, we were assigned (8) dead body calls, to the point where I would come into the station, and the term "Grim Reaper" was floating through the air.
I had no problems with death, as prior to coming into Law Enforcement, I was in the nursing field, and along with my childhood, there was not much I had not been exposed to. However, one call of a DB (dead body) really got to me.
It was the 4th call of such in one week. As we turned onto the street, we were greeted by one of the paramedics who flagged us down, and informed us that we may need a mask. The smell was pretty bad.   This was the month of February, so cool weather, and most apartment occupants placed their thermostats at about 70-75 degrees. As we pulled up to the residence, it was an apartment complex. Lights and emergency vehicles were everywhere. As we exited the car, my FTO suggested I put some Vicks on my upper lip below my nose, which would help block the odor.
Reluctantly, I did so. We entered the apartment and the first thing my FTO did was go into the kitchen and opened up the cabinets looking for something? I had no idea what he was looking for. Finally, he reached for a can of coffee, and with that, took a frying pan and placed it on the stove, turned on the heat and poured the loose grounds into the pan. Soon the smell of coffee was everywhere.
We made our way into a small room considered the den and curled up on the floor was most certainly a body. The only trouble was, I could not tell if it was male or female, woman or man, but I had an idea because of the décor of the apartment, it was a female. The body had been in the apartment a few days with the temperature warm and as a result, the body was deteriorating rapidly, thus the pungent smell. I took a look, and quickly said to my FTO, I will be right back, and exited out the front door to the birds of paradise located in the front yard to empty what I had for lunch, (code 7) a few hours before.
I managed to compose my self quickly because my FTO made it clear that if I got sick or even thought of getting sick, my probation period was over. Although it was his way of training and would not let such a call ruin a good trainee, I had no idea and believed ever bit of what I was told, so back into the apartment I went.
I was instructed to examine the body without touching or disturbing it to see if there was any entry wound or anything unusual. I couldn't tell, because what I thought was a knife wound was actually the ear. It was hopeless. We had to wait for the medical examiner, and that too was something I was not prepared for.
As the Medical Examiner came and began to record in detail (with us present), what she removed from the body, it was all I could do to remain standing. She turned the body over and gas noise was the last draw. I prayed to God to give me the strength, and HE did, and when we departed from the call, it was pretty quiet within the unit, on the way back to the station with the exception of the ongoing radio calls.
I went home that night after writing my report with a different perspective of this career, which would become (hopefully) my lifetime career.
As for my FTO, he was the best in the career, because he gave me respect and had faith I could do the job…and I did… Hence, "The Grimm Reaper"!