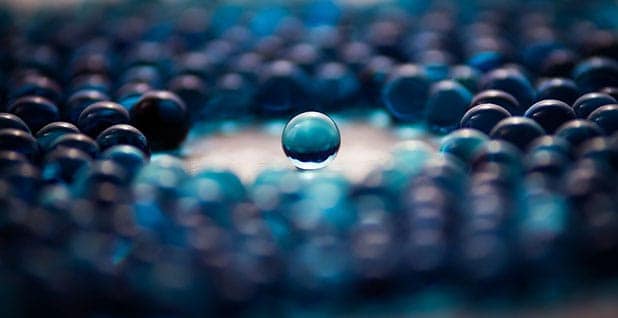 What's the hardest aspect of being a leader, for you?
If you're like most leaders I know, it's providing feedback when things aren't going so well. Or – even worse – having to fire people when it's clear they aren't able to fulfill their purpose in your organization.
What if I told you that you never had to fire anyone ever again? It's true. You don't. All it takes is a shift in perspective and remembering your true purpose as a leader.
Let's look again at the verse at the opening of this blog:
You also, like living stones, are being built into a spiritual house.
Spiritual houses – like any worthwhile structures – require quality building materials.
Consider, what spiritual building blocks do you give people in your workplace? And, what do they do with them?
Consider also: The former is your responsibility. The latter is theirs.
Your sole purpose as a leader is to give people as many spiritual building blocks as you are able and then support them in their building. These blocks take the form of projects, assignments, and responsibilities; activities through which people can utilize their God-given skills, stretch, and transform into the peerless contributors God created them to be.
But, after you've provided the blocks and the support?
For your own well being and the well being of your culture, you must remember: You cannot make people be ready for more spiritual building than they have the capacity for at a given point in time. You can only give them opportunities, co-create clear, reasonable, and measurable expectations, and then track performance, provide feedback, and hold them accountable for their own development.
When you do these things well, you actually create a compassionate option for people to self-select out of building, until they're ready to move forward in their own development.
In other words, they fire themselves. You just take care of the paperwork.
So, how do you create an environment in which people take themselves out of the game through acknowledging they simply aren't ready for the level of performance you know they're capable of? What steps do you take?
Co-create performance expectations.
Invite employees' contribution into how their positions can help them develop, not just professionally, but personally. Make it safe for them to be candid. Where do they struggle? Where do they self-sabotage? How do they hold themselves back?
This is a much deeper conversation than a one-way "push" about job responsibilities and metrics. You've got to make time for such an intimate discussion. You must also build trust, through offering up your own imperfect leadership journey as an example.
Give effective feedback.
We all crave fair, candid, and caring feedback about our development. Yet, few leaders understand how to give feedback that supports people to be rigorous and resilient in their spiritual building.
Here are guidelines to help you develop such feedback skills:
Give feedback that is fair. Your feedback is fair when expectations are clear and reasonable. Fairness is also about consequences. People will accept correction and discipline if they feel that the praise or punishment fits their actions and if they feel that everyone is treated fairly.
Give feedback that is candid. Your feedback is candid when you tell the truth and describe things accurately. This is honesty, but it's not "brutal honesty." It's compassionate honesty. You tell the truth but are never hurtful on purpose.
Give feedback that is caring. Your feedback is caring when it's delivered in the spirit of servant leadership. Tailor your feedback to the person and the situation. Make sure your feedback will help the person gain self-awareness, grow, and do better next time.
 Keys to help you give feedback that is fair, candid, and caring:
Pray before every feedback discussion. God will provide the words that are appropriate for the situation if you ask for His guidance. Ask for His presence in the discussion and to lead the outcome. You don't have to go it alone! 
Provide frequent feedback. If you are around your people a lot, you will be there when things happen that need improvement or cry out for praise. Be present and seize the moment.
Have regular one-on-one meetings with your team members. Set aside time to meet with individual team members every week or two to discuss their performance, growth, and goals. Treat the one-on-ones as high priority meetings.
Measure results against clear and agreed upon development expectations. If you don't do this, then it will be impossible to be fair.
Talk about one thing at a time. Give feedback on a specific behavior or development aspect that can be observed or measured.
Explore and acknowledge their viewpoints. Do this early in every feedback conversation. You may discover that you have the facts wrong or that there's a good reason for what happened. Start by telling people what you're going to discuss and why it matters. Then wait for them to speak.
Celebrate successes. The purpose of feedback is to improve your peoples' personal and professional development. Too many bosses think this means "correcting" team members and nothing more. But legitimate praise is the most powerful tool you have to fuel deeper development. Catch people doing things right. Then praise them for it.
Develop game plans for improvement in areas where necessary. Some things can be changed after one feedback conversation, but many will take time. When that's the case, develop a simple plan and review progress at every one-on-one meeting.
Follow up. The purpose of feedback is to get performance or behavior to change — not just for the good of the organization, but for the good of the person who needs and wants to improve. Your work isn't done until that improvement happens, or people self-select out of the improvement path (i.e., they leave). After every feedback conversation, follow up to make sure that the changes that you both agreed to have actually occurred.
Provide the choice.
Sometimes, even with your full support, people just aren't ready to work through the ways they hold themselves back from spiritual development and top performance. There are any number of reasons for this, most of which are deeply personal.
As a leader, when it appears that people are struggling to release their internal obstacles, you can only offer them a choice. Either they can dig much deeper, do the inner work to liberate themselves, and demonstrate improvement in short order. Or, they can leave.
The choice is theirs. You are simply providing the options.
Managing people in a way that builds up their spiritual — and not just professional — well being takes energy and candor. But, when you commit to whole-person spiritual building in your organization, you shift your performance conversations from defensiveness to openness. People understand that you're not just concerned about whether or not they are doing what they're expected to do for the organization, but also for their own well-being and happiness.
This way of leading applies to all aspects of your life, not just in the professional realm. As a parent or friend, you can serve others' spiritual building! With practice, you can support the people you care about most to actualize as God intended.
And as a servant leader, isn't that your true calling?

Therefore confess your sins to each other and pray for each other so that you may be healed. The prayer of a righteous person is powerful and effective. James 5:16