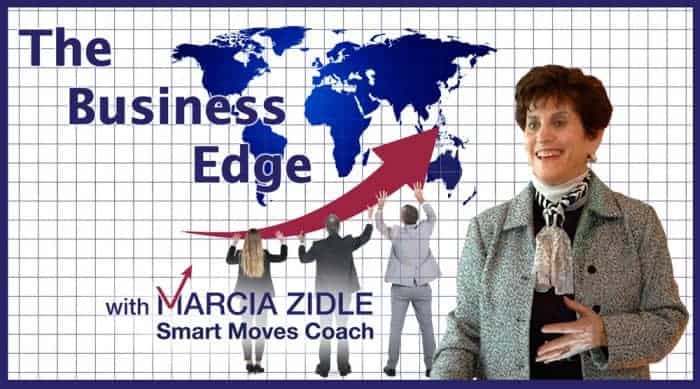 by Marcia Zidle, Columnist & Featured Contributor

Jack, a software engineer and a recent client, told me about this experience:
When I first started with this company and began asking questions as to why things were done a certain way, I was told: 'Because that's the way we do it here'. I was frustrated and almost quit. Fortunately I moved to another business unit and had a manager who appreciated my questions and suggestions."
The Curse of the Native Eye
[su_dropcap style="flat"]W[/su_dropcap]HEN EVERYONE IS so comfortable in their habitual ways of doing things, minds go on autopilot. Everything and everyone looks normal because that's how it's always been. The result is that we stop questioning the parts of the status quo that would strike an outsider as ineffective and unproductive.
Unfortunately, the impact of what we're not seeing, because of the trance of the routine, can limit our potential and hurt our organizations. Just think of the companies who are no longer because they didn't pay attention to changes that were happening in their industry.
The Benefit of Fresh Eyes
A manager I've worked with told me:
One of the reasons I love new hires is they have fresh eyes."
He realized the eyes of a newbie can see things we've been doing for so long that's inconvenient or ineffective but that we've grown accustomed to.
How much time do you spend with the newest members of your team – or any outside consultant you might have at your organization? They tend to ask "why" a lot and wonder about different ways of approaching problems. They get excited about better, more efficient ways of doing things that have gone ignored. And they almost always notice the downright silly things that should be changed.
As a leader you can also help your people develop "fresh eyes" by spending time at staff meetings asking these kinds of questions:
Why did we start doing things this way? Is there a good reason to continue?
What underlying purpose does this meeting/activity/routine serve? Is there better ways to spend our time?
If we're doing certain things because of problem, is there a way to solve its root cause and prevent even needing to react in the first place?
You can also start performance improvement teams to examine the processes that are embedded in your SOP's. But be mindful for what you ask for…that's change!
Smart Move Tip
In the age of constant change, worshiping the status quo is downright dangerous to your organization's health and survival. The 'fresh eyes' of a new hire or s "crazy" idea of an employee should never be ignored because it reinforces a performance improvement mindset that there is always something that can be done differently and perhaps better.