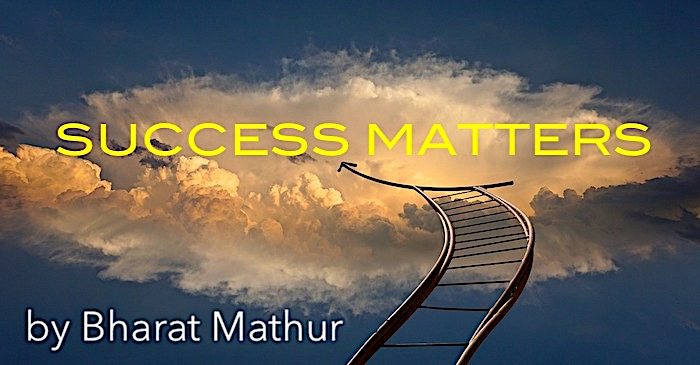 Lord, make me an instrument of your peace; where there is hatred, let me sow love; where there is injury, pardon; where there is doubt, faith; where there is despair, hope; where there is darkness, light; and where there is sadness, joy.

~St. Francis Of Assisi
Who would not want to be in the shoes of the above-quoted Italian Patron Saint, especially at this critical juncture? We see a growing menace of vested camps crying foul over various measures of survival in place around the world. There is absolutely no dearth of opportunists pushing their personal agenda of political hawking. And, the worst part of the equation is the comparative ease with which they manage to entice the gullible.
Can anybody predict a time-frame when we shall be out of the current pandemic situation? When would life come back to normal, or will there ever be a normal like the one we are used to? Well, I am no authority on matters of either science or medicine. Even if I was, just like millions of qualified 'experts,' the answer would be a blank "No Idea." I guess the answer to the second part may have more to do with our perception.
Some of us are better prepared mentally to face challenges and stay calm for a longer duration than others less endowed. Having said that, I would be more inclined to the wisdom inherent in the above words of wisdom.
A prayer to Dear Lord, asking for peace, shall help us better adjust to the current circumstances. The resulting sense of love for others endows us with the power to be considerate towards the most vulnerable members of our society. We shall thus be able to justify if our intent to break the rules could jeopardize their health and safety.
We may not necessarily face any personal injury due to the pandemic, but the strength to pardon any willing or unwilling partners in the unchecked growth of the virus will undoubtedly empower us to focus more on our loved ones. We can thus hone our energies towards removing their doubt while instilling renewed faith at the same time.
The above prayer offers us a chance to overcome despair and ignite the flame of renewed hope. It has the power to pull us out of the darkness of helplessness. An eternal light of innumerable possibilities will help us overcome sadness, and feel an everlasting joy to recreate the normal we are now missing.
Agreed, nobody can deny the unimaginable force of challenges we all face. It does not stop at the shortage of items of daily use, or the denial of liberty. Of course, we have every right to freedom. But how many of us actually understand the reciprocal obligations? We need to be considerate for others' rights in much the same way as we intend to exert ours. No sensible society permits us to trample upon others' rights at any cost.
Are you willing to justify crowding under the looming threat of the deadly virus that knows no bounds? 
Are you willing to be the next casualty as a result of someone else's yet unknown exposure? 
Are you comfortable with such liberty, even at the cost of infecting your loved ones?
Are you desperate enough to contract the virus rather than adjusting, to survive?
Are you stupid enough to claim this life as solely yours?
Are you not aware of so many others that love you?
Are you weak to the Nth degree of negativity?
Are you blind to the silver lining that shows us multiple indirect benefits springing out of this absolutely avoidable pandemic? If yes, please allow me to list some for easy reference:
A real test of relationships, knowing who cares to check on us, and who has NO TIME to do that (know your WHY)
A welcome cut in daily expenses, due to the forced closure of every possible avenue where you spent before
A golden chance for bonding with all our loved ones while all possible distractions have fallen sideways
An opportunity to help encourage each other's hidden talents, and let their passions come to the fore
A new awakening towards the essential, and the non-essential components of Daily Living
A new YOU, without cosmetic pampering, and an ever-hungry, over-stuffed wardrobe
A chance to be inventive by finding new means of entertainment for the family
The above list is not exhaustive by any means. I am sure the keen readers of this post will have plenty to add, out of their individual experiences.
On a closing note, I would like to quote Michael Jackson:
In a world filled with hate, we must still dare to hope. In a world filled with anger, we must still dare to comfort. In a world filled with despair, we must still dare to dream. And in a world filled with distrust, we must still dare to believe.
Are you with me on this?