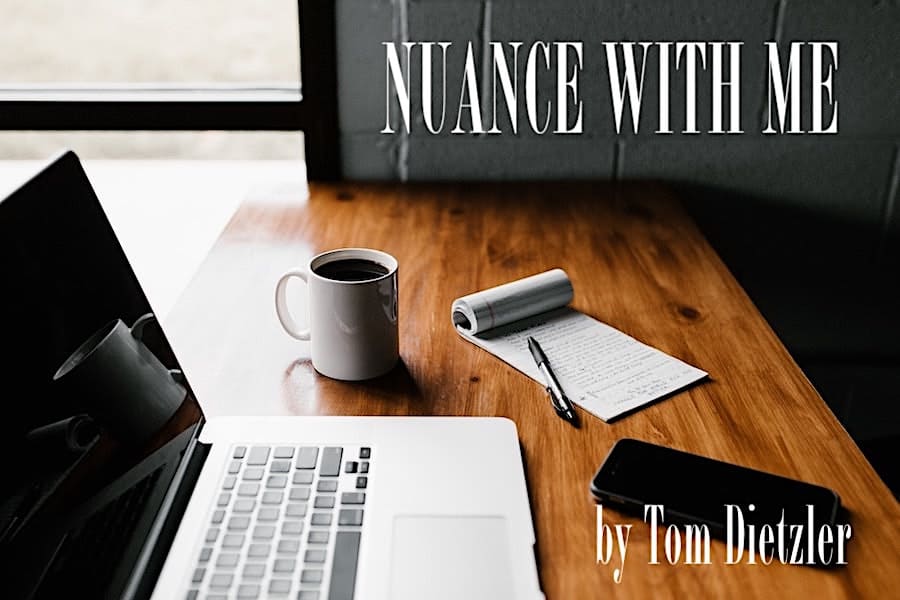 Let's do a personality evaluation. We won't judge this guy but let's run through some of his "life choices" and see how he stacks up.
Married five times, father of six children in and out of prison several times. Before he was 14 years old he had been sent to juvenile detention centers for writing bad checks, theft, and shoplifting.
He left his native California by riding on trains and hitchhiking to Texas. The next year he was arrested for petty larceny and truancy. He served 15 months in a high-security installation because he kept escaping from institutions with less security. Shortly after his release, he was arrested again for beating a boy during a burglary.
He married before the age of 20 and shortly thereafter was sent to San Quentin prison for armed robbery. He had other scrapes with the law, started brewing his own alcohol substitutes in prison, and got drunk regularly while serving time. While in prison he found out that his wife was expecting another man's child. All of this happened before he was 22 years old.
Reporting this about this guy would be true and accurate. But as you might guess, it ain't the whole story. If you only report that much of it, the story lacks quite a bit of context. His life, to this point, is literally a country-western song.
No wonder he became so good at singing them. 38 number one songs, four times named Male Vocalist of the Year, multiple albums and song of the year awards, multiple Grammy award winner, inducted in the Country Music Hall of Fame, given Kennedy Center honors, you get the picture. Reporting this part of his life would be true and accurate also.
Reporting whichever part that you liked best, or preferred to emphasize, without reporting the other side of the story would be neglecting to put the whole story of Merle Haggard in context.
Within a few years of his death on his 79th birthday, one of his daughters died. The cause of death was listed as a broken heart. This is a real thing… I know of it because a friend of ours died of it, and our sister-in-law almost died of it as well. Why did his daughter die of a broken heart? Because he only took time to develop a relationship with his six children later in life, it wasn't always a priority of his.
He developed that relationship when his kids were adults, and when he passed away, one daughter never recovered from the disappointment of losing him.
Merle Haggard was a human being. He sucked at life early on and got a lot better at it as time went on… but he still lacked some skills and traits that caused him and those around him heartache, disappointment, and difficulty. He wasn't perfect, by any stretch, but he did turn his life around enough to cash in on an enormous talent that he had. To tell only part of his story is to omit an integral part of who he was.
I am not a huge fan of Merle Haggard, I might not even be able to pick out a song if I heard it played. Merle Haggard's life is just a worthy example of showing how telling one portion of his story, no matter how true and accurate, would be dishonest, plain, and simple.
If you want to think of him as a worthless criminal who got lucky, or a talented performer with a troubled past, or however you want to think of him, it needs to be with an understanding of the whole.
And, in a larger context, our news is presented to us with six of one OR a half a dozen of the other. Context, people… is an important thing. It's my number two strength in the Clifton StrengthFinders spectrum, and I think of it as my BS detector. If I hear a story that is too pat, sounds too full of somebody's narrative, I investigate. When I do, I am usually justified in my discovery of a whole boatload of information being left out. I invite you to do the same.
My number one gripe about the news as it is packaged and presented to us today is how the people serving it up are so lacking in curiosity. Or they aren't allowed to have curiosity, or to pursue their curiosity. I hate to sound like the old voice in the room, but it didn't always use to be like this. Truth used to emerge, it used to triumph, it used to matter. Context matters. A story isn't complete unless all of it gets to be disinfected in the sunlight of full exposure. It rarely happens now, if ever.
Challenge yourself to help shine that light. One of the ways that we can change the world, which so many of us proclaim that we want to do, is to help educate the world. And to do that we have to sometimes plunge into the cold murky waters of discomfort.
The truth is out there, but it's not easy to find it, to see it, or to recognize it. And don't get mad at someone who might be trying to do that service for you, even if it makes a ding in a narrative that you have been clinging to.
I suppose it would be clever to do a callback and say something akin to that you have now been introduced to "The Fightin' Side of Me…" but for all, I know that song is completely about something else. If I could, I would quote a Waylon Jennings song, or maybe David Allan Coe… but let's just end here with this thought. Someone else's opinion might contain some of that disinfected truth, and it doesn't do anyone any good by referring to it as "conspiracy theory" or "fake news" or "biased" or however you want to dismiss it. That's where conversation, dialogue, and honest give and take come in. Try it, so we don't have to see anyone's "Fightin' Side."