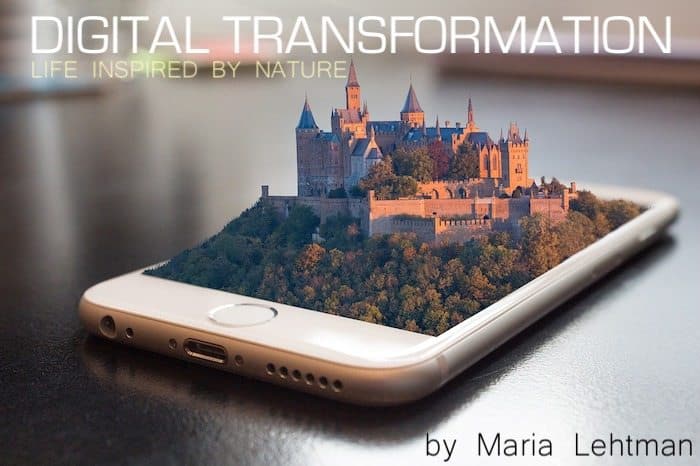 Digital Leadership Principles
"I don't believe in accidents – only probabilities. I don't think it is odd that Douglas Adams' towel day is my birthday. I was his fan from the minute I started reading his books. Even before that, I dreamed of hitching a ride to the galaxy. Innovative leaders never let go of their dreams."
~ Maria Lehtman
Do you ever get a feeling that your hands are shaking and your head is in turmoil when nearly insurmountable obstacles occur before critical deadlines?
Do you feel like throwing in the towel and storming out the room when someone gives you critique for a business result or a program you were incapable of turning around in time, or with the quality as expected?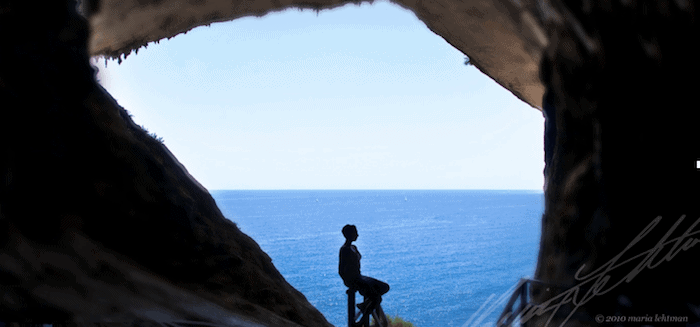 Successful leaders set the bar very high on everything they do and everyone around them. I am a passionate person when it comes to justice. I desire everyone to keep an objective mind in handling issues. The world is not for perfectionists. It is a learning ground for leaders who can accept imperfection, changes of plans, and inconsistency within consistency.

Understanding The Service Of Leadership
"To give real service you must add something which cannot be bought or measured with money, and that is sincerity and integrity."

~ DOUGLAS ADAMS
Most leaders today expect that people will learn their way around even in the most complex working environments. Global companies with teams spread around the world have lived in the virtual teaming ground for decades. Our challenge is to understand that individuality and independence is not a replacement for leaders being available and in service of their employees and teams. What do I mean by service?
Consider this: your team is working at all hours a day carrying out complex design and project deliverables across different regions with tight delivery timeframes. They are loyal to their customers to the degree that they miss family dinners and events, or arrange for conference calls and customer presentations during holidays. They are the living and breathing brand ambassadors for both the customer and the company they work for.
PRACTICE PRESENCE AND GRATITUDE
Do you think even the most hardened, senior employees do not expect a 'thank you'-email, a call to check how things are going,  an offer for help, a pep-talk, a birthday wish, or lending an ear at a demanding turning point? They do. A heads-up to management when someone's done an excellent job or reached a program milestone is a way to keep the morale up especially when teams need to rebuild confidence.
PROVIDE RECOGNITION
Recently one of my peers commented during a program set up that it was almost a waste of time to define digital reward programs without actual prizes in it. I did not argue the point. I already knew from my experience that prizes and money only take you so far. Especially if you do not control the budget that funds for them.
Consistent recognition works in motivating people. After 20 years I have yet to experience otherwise.
Leadership is about delivering results, and you can only do that by being available and supporting your teams 110% – not just with the mind, but with the heart. So yes, to me that sounds very much like a call for service.
Understanding Ambitions Of Your Teams
"See first, think later, then test. However, always see first. Otherwise, you will only see what you were expecting. Most scientists forget that." 
~ Douglas Adams

Forbes nominated the year 2018 as the Year of Employee Experience, I believe EX it will be a much longer-term development turn. In 2017 a poll by Gallup revealed that up 87% of surveyed millennials considered professional development as an essential part of their job.
I worked several years building up a competency center for experts representing digital native or millennial generations. I fully underline that career planning is a critical element starting from the induction process. One interview question I always ask a potential candidate is: "Are you willing to put in, at least, two years in this role?" Then I watch the reaction, mostly the eyes. Most candidates will answer "Yes," some ask questions. In either case, I already know the answer just by observing the candidate. The real task is understanding each candidate's drivers.
As a leader for very ambitious talents, I tend to coach people in self-awareness, patience, and integration into the new business culture, so that the transition eventually is for internal rather than external roles. The worst I could do is to suffocate potential. We put in an investment to hire and coach candidates, why not expand that to ensuring we use their potential for future growth.
Here are a few ideas to support your most ambitious team members:
✅ Take note of "rising stars." Who are the ones most likely wanting to move onwards and develop faster than others (whether they express that directly or not)?
✅ Ensure that the potential future leaders have required support and guided self-assessment from, e.g., external coaches. Very self-driven employees have not necessarily always envisioned what their next step should be. Sometimes the next "must-have" level is not thought through with the balance of life requirements, long-term professional ambitions, self-awareness or other relevant circumstances.
✅ Flag employees to your leadership sponsors in the higher organization levels. Look for internal mentors, and ask leaders to keep them on the radar for future opportunities in different areas and fields of expertise. Sometimes it takes several years before talents can transfer to the roles they wished for. Typically that time is needed for an employee to realize what they want. In the telecommunications industry, we tend to encourage in finding expertise in versatility, cross-functions, e.g., design, sales, delivery, and operations.
✅ Keep an open mind. If a good employee is after your job, take them into trusted programs and show them the ropes. I always select, at least, one to follow my footsteps. I realize and accept that when they move in, the stage will be unique to their style. Knowing that an organization will be in good hands going forward is the best reward for me. It releases energy to be open for new opportunities and my development.
Understanding The Role Of Technology
"Ever since Newton, we've done science by taking things apart to see how they work. What the computer enables us to do is to put things together to see how they work: we're now synthesized rather than analyzed. I find one of the most enthralling aspects of computers is limitless communication."
~Douglas Adams
Ryan Pendell from Gallup had a good line in his post 'Why Your Best Millennials Will Leave, and How to Keep Them': "If you are trying to retain millennials by tracking their "job satisfaction," you might be looking at the issue exactly backward."

Pendell's words apply to any employee today. It is not even about the people; it is how the business transformation works. Staring at your back mirror for too long will lead to accidents. Any efficient team needs to have a constant feedback mechanism in place to ensure people are on the same page with you.
If you do not engage and communicate, they assume you do not mind or that you do not care. The outcome is that programs get unraveled, and employees, partners, and customers feel discarded.
ROLE OF TECHNOLOGY IN COMMUNICATION
I cannot emphasize it enough, but there are countless companies out there today that are still thinking they can outpace the world by doing things as they have done before. Many still consider they do not have the time or funding to look for efficiencies.
We are afraid efficient technologies will take away our roles. They already have. We knew that would be the case when the first room-sized computer was developed. Why do we think artificial intelligence would be any different?
The global and international companies sit in prime positions to change the world. We can make a difference in communication by integrating the right tools and partners at the right time. As Cornerstone also discovered, employee happiness is first and foremost driven by intellectual stimulation. This means repetitive tasks will not satisfy people, they will look for other roles soon enough.
We cannot avoid the very technologies that make a difference between isolation and inclusion. There are countless lives at stake and waiting for communication tools to reach their neck of the woods. The role of transformation is acting as a catalyst. There will always be catalysts. Use them wisely and with integrity in collaboration.
If you cannot dedicate one person to look for collaboration and analytical tools – take 5% of 20 people, a cent from every dollar. Do not stop because there was no interest or resources for it this year. The right time and way forward will only be discovered with time, innovation and creativity.
❇️ How you integrate and attract the young talents to your company environment will define your future. They rely on you as a leader to understand current technological requirements.
❇️ How you fulfill the forefront technology requirements of your team, customer and partner collaboration will define your success.
❇️ How you integrate the society in your holistic ecosystem will define your profitability and the sustainability of your communities.
Whatever the argument – find the counterargument. Never through in the towel, but take time for a coffee or tea break, a friendly "neighborhood" chat with your peers, colleagues, and teams. You'll be amazed what ideas spring up from spontaneous conversations.
The Towel Day – In Memory of Douglas Adams. May he be happy hitchhiking through the galaxy where ever he is.