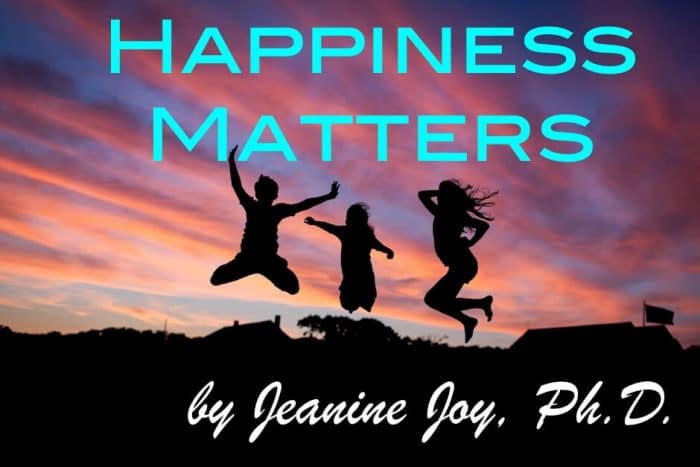 The bases were loaded. The Norfolk Tides were only down by 1 in a tight game with the Charlotte Knights. You could feel the tension in the home field crowd when the athletic young man stepped up to bat. As the scoreboard lit up with stats revealing his .000 batting average you could feel hopefulness return to the crowd. With two outs, a strikeout would mean the three men on base would not be able to score.
Swing and miss. Strike one!
Ball.
Ball.
Strike two!
Swing and miss. Strike three! He's out!
THWACK! The batter beat the bat against the ground and broke it in two. The head of the bat, sharp and jagged like stalactites hanging from the roof of a cave, landed near the umpire.[1]
It was the only real opportunity the Tides had to win the game that they eventually lost 4 – 3 to the Charlotte Knights. Sunday, a warm spring day, was Homers birthday. Homer is the Knights' mascot, a dragon who brought some of his mascot friends by during the 7th inning stretch to spray the crowd with cool water from squirt guns bringing welcome relief from the heat of the sun.
Why did batter #44 strike out when the bases were loaded? How is he on the team with a batting average of .000?
I woke up this morning thinking about this young man. I checked his stats. He hit 30 home runs last year after successive years of hitting increasing numbers of home runs. Yesterday, a home run with bases loaded would have made the score 2-5 and, if the rest of the game went the same as it did, the Norfolk Tides would have won by 1.
Let's talk about some things that happen when someone is stressed.
Central Nervous System Function decreases. Clumsiness increases and motor-control declines.
Cognitive function declines.
Immune system function declines.
Digestive function declines.
Mood declines.
Most athletes recognize that playing well is as much of a head game as it is a game of physical fitness. Pre and post-game announcers will talk about whether an athlete was able to keep his head in the game. A player's skill at being resilient plays a huge role in whether the player can keep his or her head in the game.
Resilience has a major role in whether a player will continue striving to become better when they experience a loss. When Michael Jordan was not picked for his high school basketball team he didn't quit. He practiced harder and because he kept his head in the game, he went on to become a living legend. Resilience counts.
Resilience can come naturally but it can also be learned. Resilience comes from a combination of three factors:
Optimism
An internal locus of control
Healthy self-esteem
Think about Michael Jordan. When he didn't make his high school team, if he had thought he could never be good enough would he have practiced? The belief that he could develop enough skill to play well reflects optimism.
An internal locus of control means he believes he has the ability to change the outcome of his life. He doesn't blame it on genetics or wait for a miracle to make him a better player.
Healthy self-esteem is what kept him from deciding that not being picked meant he wasn't good enough and could never be good enough. Healthy self-esteem allows a person to see their potential.
Let's go back to #44, with 30 home runs in 2016 and a minor league contract with the Baltimore Orioles. How much stress is he experiencing with a .000 batting average and 9 at bats for the season? The answer really depends on how resilient he is.
Situations don't determine anyone's stress level. It may seem as if our situation is causing the stress but it is actually the way we process the situation in our mind that determines how much stress we experience.
If he stepped up to bat thinking, I know how to hit home runs. I'm going to knock it out of the park; his stress level would not have been all that high.
If he stepped up to bat thinking, If I don't get a hit this time my minor league career is over, his stress level would have been through the roof and his motor skills would be negatively impacted by the higher level of stress.
I'm not a mind reader but if I had to bet I'd say his thought were more about pushing against failure than about winning as he stepped up to bat.
I was rooting for the home team but a larger part of me always roots for people to do well. I encourage people to live up to their potential. When I see someone who is clearly not living up to his or her potential, I want to help.
There are two significant factors that affect central nervous system function and motor control. One is practice. The other is stress. Stress is the more powerful of the two. A professional athlete with decades of experience can have a poor performance when he is stressed.
We made it home from the game in time to catch the end of the last day of the 2017 Masters at Augusta National Golf Course. The best player who had never won, Sergio Garcia and Justin Rose, a player who has begun winning major championships, both hit beautiful shots at the 18th hole, keeping the suspense in the tied tournament high until the final moments. Both Garcia and Rose had the opportunity to birdie the 18th hole. The famous green jacket was on the line. Both golfers missed their putts sending the tournament into sudden death playoff.
Professional golfers who set themselves up for easy birdie shots to win the Master's both missed. Rose has been playing golf since age 5 and his older opponent (by 203 days), Garcia, has been playing since age 3. It wasn't a lack of skill that made them miss. It wasn't the weather; the high winds of the first two days of the tournament had subsided and presented all of us with a beautiful day to watch a baseball game or to play a round of golf. It was stress. Stress decreased the ability of their central nervous system to execute the instructions from their brain and muscle memory just enough to make them miss their shots because so much was on the line with that one shot.
This is actually good news. It is easier to learn to control our thoughts and perspectives than it is to develop the skill required to win the Masters.
When a resilient person experiences an event that most people agree is a stressful situation the resilient person is experiencing less stress than a non-resilient person in the same situation.
The resilient person has two advantages:
The amount of stress they initially experience is lower because their brain is programmed to perceive stressful situations as:

Obstacles they are capable of overcoming, or
Opportunities

The resilient person uses pro-active coping skills to reduce the amount of stress being experienced.
When two golfers have equal skill, the more resilient one will win.
Although many people are naturally resilient, everyone can increase their level of resilience by learning how to program their brains to perceive situations as less stressful and by learning pro-active coping skills that lower stress even more.
Resilient people win. They're ready for life.
If you learned something from this article, please share. Thanks!
---
If you want to feel more prepared for what life brings you, Harness the Power of Resilience: Be Ready for Life, will help you increase your level of resilience. It isn't just on the playing field that stress can make you lose. Harness the Power of Resilience will be available in a large print edition within the week.
[1] This is the best I can recollect from my memory of the game. The batter did strike out and did break the bat before walking off the field and his batting average was .000. I didn't expect to write about his time at bat so I didn't take notes or attempt to memorize the order of the pitches. The order of pitches and number of balls/strikes/swings and misses may not be an accurate representation of the event.