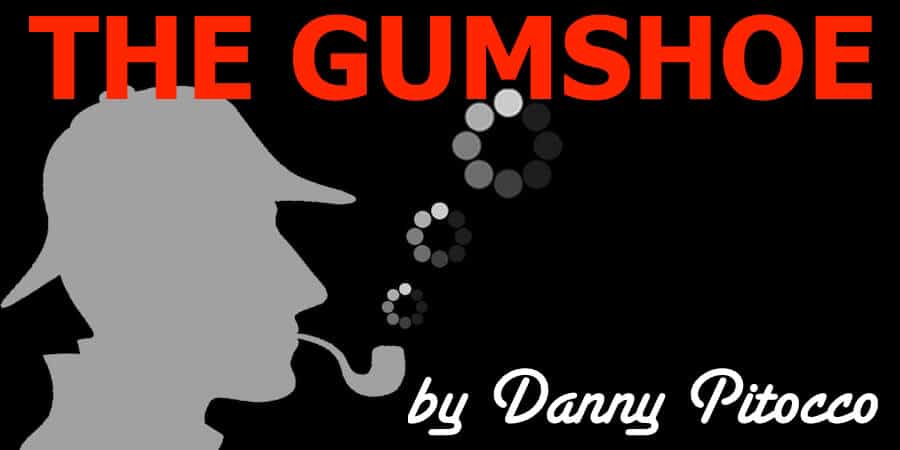 One of Gumshoe's favorite Bible verses is Isaiah 6:8; "Then I heard the voice of the Lord, "Who shall I send?  And who will go for us?  And I said, 'Here I am Lord, send me."
Gumshoe often thought of this verse when the police radio dispatcher would put out the call, "Any unit in the area". This would be a definite, butt-puckering, white-knuckling on the steering wheel "hot" call that all real cops actually relish.  Really!  No BS folks.
These emergencies ran the gamut but not limited to: shots fired, robbery in progress, man with a gun, drive-by shooting, man down, woman screaming, unknown trouble — all of these 911 adrenaline-fueled emergency calls had Gumshoe along with his brother and sister officers put the "pedal to the metal" to get on scene pronto.
Note:  Police work is often described as 99% boredom with 1% sheer terror. However, type A police personalities function on all eight cylinders with the 1% figure.
Gumshoe's brain would go into overdrive as the siren whaled and the unit overheads (emergency lights) would flash while the police radio would take on a life of its own.
Control, contain and communicate were the credo as well as stop the bleeding and keep the breathing were the touchstones for the wounded, injured, and mangled.
It is against the human survival instincts to run to the mayhem and not from it.  Our factory-installed fears are loud noises and falling.  The other fears we learn from example and from experience.
Cop fears are simply failing. Failing to do the right thing, the right way, at the right time for the right reason.
All good street coppers know that the police admin folks will always play the Monday-morning quarterbacks. Accountability's sister is responsibility don't cha know? Comes with the job with the badge on your chest and the powers to arrest.  Street warriors accept this SOP.
Regardless, cops take the oath the serve and protect.
Gumshoe once read about the tragic parachute training accident that took the young life of a battle-harden and highly decorated U.S. Navy S.E.A.L. by the name of Chief Petty Officer Bradley S. Cavner in June of 2014.
Chief Cavner once wrote:
To those before us … To those among us … To those we will see on the other side. Lord let me not prove unworthy of my brothers.
Gumshoe thinks that Isaiah could not have said it better.  Street cops live by that code. God bless Bradley, may he rest in peace, and may God bless every cop who continues to answer the call.
Gumshoe reminds all of you'uns to always love the ones who love you and even try to love the ones who don't.
Coram Deo!