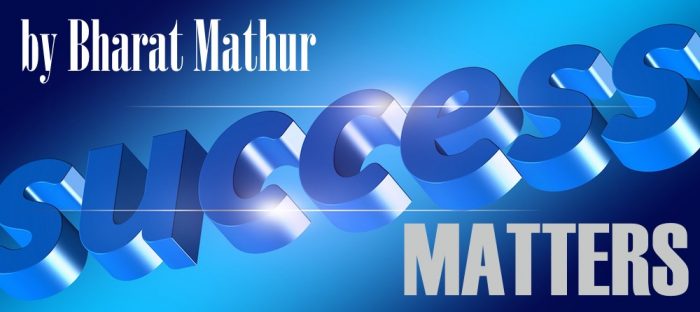 One of the fastest growing trends in modern-day society revolves around naysayers everywhere. Demands on our time and other daily pressures rob us of free time to such an extent that we are slowly turning ourselves into horses pulling chariots. These poor animals have a limited vision with no choice of direction. The majority of us humans are going this route as well, thanks to the changing dynamics of relationships that keep attaining superficial proportions online. When it comes to true relatives, friends, and guides, you will be really lucky to find a handful even after a whole life's worth of searching and interaction.
You are welcome to test the above statement with a simple experiment in your own backyard, in case you are a non-believer. Choose a day and time and invite some of your closest friends for a party and see how many extras show-up. If you invited 10, expect 12 or more to show up. A day later, try calling up the very same 'friends' and ask them to help you out of a sudden monetary crisis. See if they could lend you a couple of thousand dollars for an uncertain duration. See for yourself how many ingenious excuses these same 'gentlemen friends' offer for each one's inability. If this doesn't give you a clearer picture of life's vicious reality nothing will.
You will not be able to find your own shadow when it is dark. What this statement dictates is the fact that when times are tough, the surest support that you have always been absolutely sure of, will not be visible anywhere nearby. Under these circumstances, does it make any sense for you to keep enlarging your circle of imaginary friends who are there to share your joy but never your grief? Why do you need to spend your time in the company of people who do not reciprocate in the same spirit as yourself?
One of the most unfortunate parts of human life is that we expect respect from others and when we don't get it, we feel hurt. The wise men have always insisted upon the significance of commanding respect and not demanding it. The best way to command respect is by helping others at their time of difficulty. No matter how strange it may sound but please make it a habit to never refuse the opportunity to help someone in need. You will see your circle of appreciative fans grow by leaps and bounds.
Refuse an invitation to a party if you must, but never refuse to make yourself available to somebody you know, when he/she needs you in a difficult time.
Helping people at work enables you to gain respect within your immediate circle of co-workers.

Helping neighbors in community events garners support in the community.

Helping kids in their school activities like coaching their sports teams and/or volunteering for the school's functions and celebrations helps both yourself as well as your kids gain respect from school management as well as other parents.

Helping out relatives in organizing their special events elevates you to a higher level in terms of reliability and trustworthiness.

Volunteering in your community not only gives inner satisfaction, it also gives you recognition as an honest and sincere person who cares.
No one cares how much you know; instead, they all want to know how much you care. Volunteering is the single most important action that proves how much you care.
Once you develop the habit of helping out and/or volunteering to help total strangers, you create a distinction between yourself and the common man. You have embarked upon the path of recognition as an uncommon individual.
Being singled out for recognition brings its own rewards and the most important one is the ensuing acclaim. It does not mean you have become a leader and/or that you should contest a political office. It only goes to show you the importance of gaining an immense amount of inner satisfaction where you could look at yourself in the mirror and congratulate the face you see there. It is these actions that elevate you to a higher level in society thereby showering upon you the respect that justifies your enhanced status.
Taking a cue from the above scenario it will be safe to say that your selfless actions can be the true harbingers of sincere respect. You will never get disheartened by unappreciative actions and/or statements of the masses. It is your self-respect that will motivate you to take some valuable time out of your busy schedule, at regular intervals, and do something to benefit some strangers in one way or another.
When would be a better time than the upcoming Holiday Season? Step out and offer help, assistance, aid, and support, not necessarily financial but physical and see the change take shape. This singular action has the power to bring you incomparable joy and pride.
TRY IT, I AM SURE YOU WILL LIKE IT!