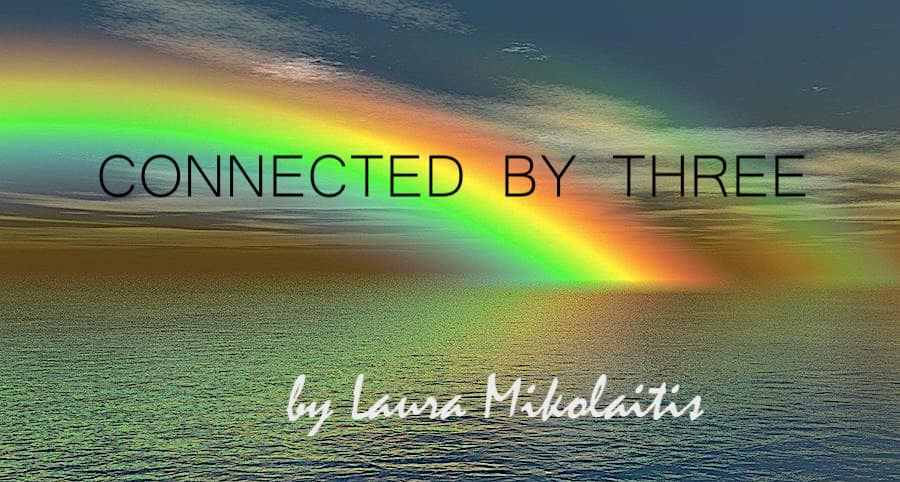 One of the first things my mom said after coming out of her coma back in 2007 was to my niece, who was around eight years old at the time. T stood next to the hospital bed, and when my mom realized who it was, she looked at T and said without missing a beat, "T, where the hell have you been?"
All of us in the room exchanged glances and grins with a side of laughter. My niece, who also doesn't miss a beat, quipped back, "I've been right here, grandma."
My mother smiled and said, somewhat shocked and also full of curiosity, "You have? Huh. Well, I love you, cookie."
At which point, I felt my throat choke up, and tears began welling in my eyes. The room fell silent for a few seconds as we all took stock of how grateful we were to have my mom back with us.
I remember that day so clearly. It's a bittersweet memory, and one that has carried us through many a family gathering where reminiscing is the norm, and no family member is immune from reliving a moment that made us all laugh. I'm always amazed that we manage to find the little slices of goodness that make us all laugh, even in the darkest moments.
I'm not sure why I pulled this story out of the archives today. Perhaps for comfort. Maybe because I miss my family, who I have not seen in person for many months, or maybe it is because I feel like I'm the one now asking myself, "where the hell have you been?"
It seems like forever since I've been able to write anything. I start and stop. I compose thoughts, randomly at best. And then my frustration kicks in because I haven't written in many weeks.
So, I guess I found comfort in the memory of my mom and her fearless ways. She had gone someplace else during those days and came back from the brink of death. She had fought the odds and told the joker to go to hell.
She went on to tell us about the six men she saw. All dressed in white and illuminated in light. She said all but one had beards. The one without was one of her brothers, who had passed many years prior. "They weren't ready for me," she told us.
So, she woke up on Christmas Day and ate waffles as the doctor called my dad and shared the good news. The ring of the telephone that morning is one I'll never forget. We feared the worst but received the greatest gift. She was our miracle and the fearless and feisty Italian woman who constantly reminded us that we need to ask ourselves, what are we going to do?
As I sit here again today feeling like my writer's block would never end, I wanted to cry. I tried several times to resurrect pieces that I had started and then let rest in my drafts folder. And I tried writing randomly, but nothing made sense.
It didn't feel right until this moment.
I don't know if it was a matter of letting go of the angst or it was a mere memory recall that boosted me into the writer's seat again. But, I know that when I write, I feel complete. When it's absent from my life, I feel like a part of me is missing – stuck in writer's limbo – hovering between all systems are go, and you might as well close the laptop now.
I will go with the memory because it filled my heart with enough emotion to lead me here. The innocence of my niece that day. The frankness of my mother and then her humor as she tried to piece together the missing details—the love of a family who didn't give up hope.
That was a challenging year. Each of us tested in more ways than I care to recount.
I vividly remember the look on my mom's face when she noticed that her son-in-law, my husband, was bald. It was as if she were thinking, "why the hell did he shave his head? First tattoos and now this." Surprisingly, she didn't say anything about it. She didn't need to. Her face said it all, and my husband and I just chuckled.
With everything that had happened, she forgot that he was going through cancer treatment. When I finally reminded her, her words to me were, "well, that explains the bald head." Touche, mom.
I think I've stored these memories in a safe place because sometimes they are difficult to recall. I miss my mom deeply. However, on a day like today, those memories are reassuring and healing – and they remind me of how resilient I am.
Looking back, I'd say that was a pivotal moment leading me down roads that I never thought possible. I didn't know it at the time, and it would be a few years until my writer's heart met my writer's hand, but it's all connected.
Lately, I do ask myself, "Laura, where the hell have you been?"
So much has changed in the past year that sometimes I do lose sight. Chapters have closed, and new ones have started. Life has shifted in various ways.
My reply to that question is that I've been here all along – every layer and every detail.
It's just that I'm changing, growing, learning, and emerging from yet another cocoon that will help me to fly. I am hopeful for the future and thankful for the plentiful dots that have connected the intricacies of my life.