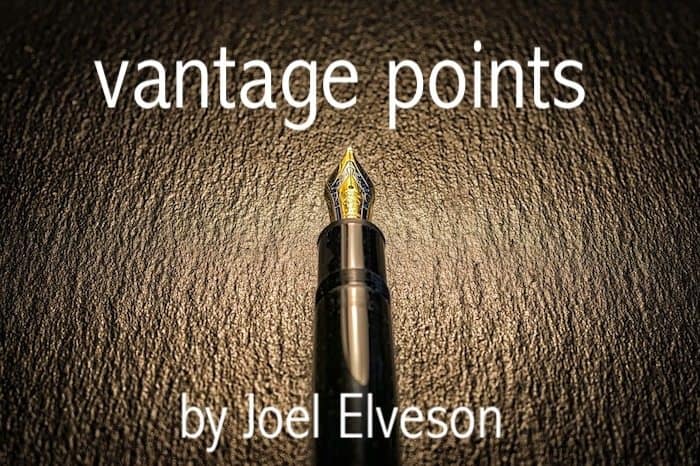 Life is funny in so many ways! Those of us that are alive and living know this all too well.  The problem is life may be funny but in reality, it is not really funny. Some may come into your life and just as quickly leave your life but in between, you discover the reason they came into your life was not for the purpose you originally thought. Somewhere between the initial introduction and their exit the true purpose of your relationship is revealed. While you were laying down with your arms at your side you reached up and pulled in what you thought was the truth but was, in fact, a lie.
Every so often a flair would shoot up skyward alerting you as to their presence but it will only be in passing.
So many of these saintly souls touched your heart and soul although they were not but were supposed to do that. In your moments of dire distress and need they were there for you. There was simply just never enough tender loving help they would be willing to give. Your pain and suffering became their own pain and suffering. Their families came to know of you in addition to knowing you so you became part of them. Seemingly little times would pass as the second-hand swept the face of the clock until the unknowing final words of gratitude were orated. Your hands firmly clenched while reluctantly releasing while simultaneously turning to look and trudging away not realizing you would not ever be the same to each other. Every so often a flair would shoot up skyward alerting you as to their presence but it will only be in passing.
In my developing years of life, I was repositioned to another part of town that I had never before been. Finished buildings of brick with white marble fronts replete with a welcoming lobby. A green chariot door outside with silver aluminum inside would vertically ascend or descend with the touch of a button. When you peeked in from the reinforced glass window you would see where the chariot was resting as you waited with restless anticipation of its arrival that sometimes would never come. There came a time when the door would open but before crossing over the threshold you hesitatingly waited until you could see if there was a form in some hidden corner who was there to hurt you.
While I stood in stony silence against the cold white marble suddenly she appeared before me. Her stated mission as she grabbed hold of my arm while assuring me she was a "good one" was to transport me to her leader across the way. With pony like sounds with her brown hair swishing back and fro in the wispy wind, we arrived at her pre-determined destination. Her mother's blond e haired heavily lipsticked face exuded warmth. Her father, on the other hand, provoked feelings of uncontrollable fear resentment and disgust from all four of his children due to his alcohol-induced violent rages. When sober he was a man who expressed deep regrets from his actions. During Worl War II he did things that scared him forever leaving him unable to deal with life.
From laying stone cold drunk after passing out on a busy Queens, NY street on a freezing cold Winter day his fingers had to be amputated after being irreparably damaged by frostbite. Not soon after that he passed away and died. He was cremated at a local quasi funeral parlor. None except me no member of his family felt feelings of remorse or sadness. Having had the opportunity to get to know the real man (he affectionately called me JoJo) behind the drunken rages I felt a certain feeling of closeness to him. Although a deeply troubled man he was not a bad man despite actions including sexual abuse that drove his daughter away. That family has three living siblings left all who dearly remember their dear mother but are still consumed by hate of the man renamed the lobster. Although we live in different parts of the country my love and gratitude for them will never die.
Where are all the teachers who imparted lessons to me while taking me under their wings? My High School Journalism teacher (Vera  Poe Steffas) saw something in me as well as my writing subsequently made me her favorite student. Despite the should length snarled hair with the dungaree jacket that was almost never washed which due to some drawing on the back (I think the drawing was a top hat) that signified I was a member of a "clique" (street gang) along with my black switchblade knife (these days I can't even cut a bagel) she was convinced I should write for my living. At one point she showed my work to some accomplished professional writers she knew who were impressed by my work. Sometimes after starting my brief college career, I lost track of Mrs. Steffas except for one visit to her Manhattan apartment.
Aunts, Uncles, Cousins some living others who are no longer amongst us still reside in my mind. Those who are still current have scattered to points far away all over this land. Cousin Steve, Uncle Joe, Aunt Molly(her son who was a distinguished educator died not too many years back from disease), Aunt Ruth, Uncle Al, Aunt Helen, Uncle Sam along with their children ( I still keep in contact with Aunt Helen's and Uncle Sam's son Mithcell) who visited me a couple of stuffy mosquitoes filled Summer a scant few years ago when we spent the day eating exquisite kosher pizza and drinking Diet Coke that lacked not its infamous "kick" in a place by the name of Amnon's Pizza in the Boro Park Section of Brooklyn. We remembered our parents, our cousins, my sister's along with a host of others. The question most prevalent in our minds was where did they all go. What were the words they said that filled in the gaps of our molds?
When some people bow out from your life it is often for the best. Had she not gone away my beautiful son and loving wife would not be mainstays of my life that they are.
Ex-girlfriends/lovers as introduced by my friend's girlfriend one of whom tragically died by her own hand. The other being struck by a car. One I broke up with since she was not going to participate in overnight foursome's that was to include changing partners while in the heat of being in heat from overheating male hormones. The girl from California who I was introduced to by one of the girls aforementioned who was a girl I dated who I was also introduced to me by my friend's girlfriend subsequently married my best friend from that special family. What became of her (we nicknamed her Dingy) smile, laughter, lust for loving, walking naked for whatever reason (including jaunts around my parent's apartment that did not endear her to them in the least) will probably forever be unknown. When some people bow out from your life it is often for the best. Had she not gone away my beautiful son and loving wife would not be mainstays of my life that they are. Bad can be bad but from the ashes left in its wake good arises.
There are memories of now nameless people that have blurred over time but not completely out of mind. Still I recall Bryant, Phil Greco, Patrolman Al Barret ( a father figure of sorts), Patrolman Harold Meyers,Herman the houseman, Rabbi Brilliant, Rabbi Solomon, The Lenahans, the old lady we named waddles, Stewie the blue superball (I may have been the only kid who attached a name to a superball), the Bavuso family, Charlie Medina, Dorothy & John Distachio, Frank Robb (I never did join the Cub Scouts to get a badge for taking out the garbage, the feared junkie/drug dealer /mugger Jimmy Cottino with his equally dangerous little brother CC, Kathy Domenich, Who with the assistance from that family brought Pinky (aka Bolo my first cat) to me for adoption much to the chagrin of my parents. The combustible combination of that cat who attacked when the mood struck her, that family kept life from being dull while rescuing my life. The names of the people in the places I have lived that were a part of me who could have been a part of you had the greater scheme of things been changed around.
The music along with the friends/second family occupied the day as did Public School 111-Seton Falls School leading onto and into John Philip Sousa Junior High School 142 whose building stood merely a couple of blocks from each other on Baychester Avenue in the Bronx. There were few teachers who understood me or my restless wandering daydreaming mind. A couple of lingering memories that left indelible impressions on my fragile psyche were the Cuban Missle  Crises where I heard but not quite understood missiles were aimed at us. Being sequestered in our apartment as we grappled with sadness, uncertainty as scenes of violent protestors rioting, looting, issuing ominous warnings of possible death if you were White flashed across our black and white TV that stood proudly in front of a wall in the back-end of our spacious living room. The housing project we lived (Baychester Houses) was predominately black as was Edenwald Houses which was directly across the street. Intercrime (Bronx Street Gang) were the supreme rulers of both projects. Hanging of cats (rumor has it people were also hung as from those telephone wires that swung freely) during the darkness of the darkest hours on 225th Drive where my bedroom windows faced gave me an unwanted unobstructed view of these gruesome rituals. Pinky roused me from sleep when she sensed a rock would be hurled ferociously that would send shrouds of glass populating on my pillow and blanket.
I don't know if or when it stopped but the time had come (against the iron will of my father) to move to peaceful tranquil (or so my mother mistakenly thought) Pelham Parkway Houses that at one time had been a neighborhood where many Jews had lived and flourished but so no longer. What we ran from followed us there. An almost invisible Housing Police presence that never sought to work in unison with the apathetic local New York City Police Precinct. It all ended on the 12th day of October in 1979 the year we all last lived as one.
The golden sun still rises and sets as it did back then with the smiling man in the moon relieving the sun at the precise assigned time. There is chitter chatter between us when we think back on those days in those years with those people. Long gone is the flake green four Door Dodge Dart that took on a different personality during the times it was abducted which was a recurring event unbeknownst to its rail-like owner. If not for them, if not for there, if not for then, if not for that, if not for wondering while not wondering why, if not for he, would anybody have been who they were pretending to be even though they were who they were supposed to be as that would be all that they would know themselves to be.
Where have they all gone? Where they really there in the first place? I don't know. I don't know.
AM YISRAEL CHAI!