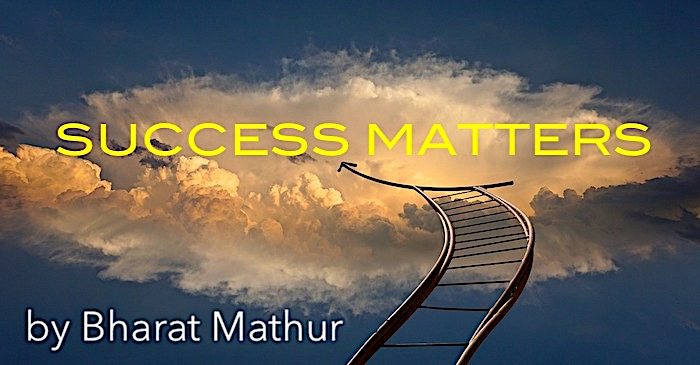 Please allow me to pose a little challenge to use the abundant free time due to mass lock-down across the globe. I want to raise a funny (and yet not so amusing) question: when, where, and why you were born?
You understand when and where, but please don't laugh at 'why' because you will soon know the answer. As a matter of fact, I enjoy asking this question from people who try to come closer to me. Many of them get a shock of their lives when confronted with this question, and they think that I must be crazy. Before you have a hearty laugh at my expense, dare to ask yourself this very question: why were you born? You will be pleasantly surprised at the answers that come to your mind.
What is the purpose of your life? Why were you born? The reason behind your existence, can you explain it in words?
Please try to find the answer, and you would become your own teacher, par excellence! Let me help you a little bit in the reasoning process by comparing various living organisms on this planet.
We all know that there are hundreds of millions of diverse life forms surrounding us all over the globe. Whether you believe it or not, they all have a purpose for being there. From the weakest to the mightiest, from the tiniest to the largest living entities, they all have their own pre-assigned or designated tasks that their physical attributes assist in accomplishing. Here are some strange facts related to the same:
There are herbivores, and then there are carnivores. There are life forms that thrive on algae, and then there are scavengers. There are high flyers like the eagle, and we also have sea creatures like the whale, the urchin, and the sharks that thrive in deep oceans.
Some birds feed off of our crops and destroy them. Do we realize how they help increase crop yield by spreading the seeds over a broader landscape? There are many living plants as also hundreds of different under-sea sponges. Believe it or not, naturally occurring, under-sea sponges are live creatures. A large variety of them is used in traditional medicines. As a matter of fact, the US National Library of Medicine, National Institutes of Health identifies marine sponges as a drug treasure. Reference: https://www.ncbi.nlm.nih.gov/pmc/articles/PMC4930278/
Some bees provide honey and also make a significant contribution to almond, blueberry, and so many other crops' yield through faster pollination. Let us keep in mind a particular variety of spiders that prey on tiny insects, which, left uncontrolled, would destroy our strawberry crops.
Yes, it is true. There are some specific types of spiders that actually help us in the eradication process of harmful pests that eat away valuable strawberry (thinking of LOVE already?) crops. These spiders are primarily bred and supplied to strawberry farmers around the World, for this specific purpose. And you thought spiders were scary or needed to be looked down upon!
There are the deadly venomous snakes like the Cobra and the Russell Viper that could kill a human being in a matter of few moments with just one bite. Guess what? These very same snakes are much sought after for their venom by scientists and drug manufacturers all over the World for preparing antidotes and a host of other life-saving medicines.
Keeping in view this scenario, where do you fit yourself in the scheme of things? What, in your own words, is the singular most crucial purpose of your being? You are not one of the hundreds of millions of animals, birds, or insects. You are a human being, and humans are the only life form endowed with the power to invent, to create, to analyze and adjust, to challenge and cross over obstacles, and so on and so forth. You are the only life form that can laugh. You have created the means to fly higher than any other creature, and you can go deeper than anyone else as well.
Before you proceed further, I invite you to write in your own words the honest answer to my simple and yet thought-provoking question: when, where, and why you were born? This one singular exercise alone can create a massive difference in your mindset and help you immeasurably in attaining the highest standards that you set for yourselves.
The answer to the question, why you were born is the basis of self-realization. Once you have come to that level, the urge for self-escalation will kick in, prompting you, in turn, to work diligently for self-appreciation.
Continued efforts based upon self-appreciation will create the foundation for mass appreciation because you have now proven to those concerned that you excel at everything you do. You have the wisdom, the strength, and the foresight to reflect upon your thoughts and actions yourself first before anyone else could approve or disprove.
What you have just created for your future growth is the ladder of
Self-realization
Self-escalation
Self-appreciation and
Mass-appreciation
This ladder shall provide the necessary impetus for you to select your goal, a real lofty goal. Not only that, climbing the same, will help chart the required course to forge ahead, step-by-step, towards your cherished dream irrespective of any one else's seal of approval. Since the decision to go on this path is your own, you will also be able to create an appropriate strategy with necessary twists, turns and challenges.
Thank You!