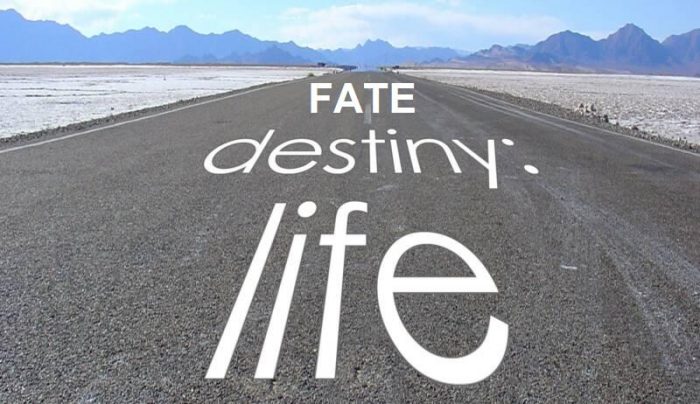 Most of us have a destination in mind when planning our goals. That destination can be a title at a certain job, a raise, marriage or fame. We each have our own version of what success looks likes. But what if you find yourself on a detour from that destination? What happens when the detour is the destiny?
Destiny scares us. We think we have to be recognized for prestige, power or often we fall into people pleasing. When we are kids, we like to imagine all sorts of things. Why we could become superheroes! We then learn to lower our expectations. But no one ever said you couldn't dream big – in fact, the universe will answer not with what society says you should be but with what purpose you could live with. Solving that problem, finding that cure, overcoming those odds all start in struggle, not success. They start in the question, not the answer. They start in the detour; that is the destiny.
We are afraid to ask questions, afraid to expand from our comfort zones, afraid to take a leap of faith, afraid to think outside of the box – in fact, many of us would like to destroy the box in order to dream bigger.
We think of failure as a result of shortcomings or a reflection of self-worth. No matter what we do, we hold onto failures first and revisit memories that are more negative. We open up wounds by rehashing when we thought we failed and find ways to redirect the blame. This is a pattern that starts with perception. There is a problem of perception when you think you have failed.
My entire life I planned to become a high school English teacher. I had no sleep, limited budget in grad school, other dreams, ADD and an angle of feminism in my work that wasn't otherwise being taught. I thought I would love teaching teens in this way. It wasn't that I hated it. It became a BOX. I was not ready to confine myself to the objective of becoming only a teacher and knew that if I didn't leave, I'd be in more debt and be placed in a high school- most likely having to relocate- that I would not have a way to fulfill the other parts of myself. I'd be locked into this role for the rest of my life and not really living.
I left. I had no answers. I just became a preschool teacher, then a workshop facilitator and speaker, a para-educator for kids with autism teaching writing centers as well as a writer who learned what teens were looking for in books from student teaching. I started to write a young adult fiction novel. This was more fulfilling to me. Now, I'm a writer, and I am on my detour, my destiny. And I am happier for it.
We are also scared of the word, happiness. We think we have to accomplish so much to find it. We find everything out to be a means to that end. But being happy is the means to happiness. It's recognizing that when we think failure takes place and a detour emerges, the story isn't over yet. The chapter has ended, not the book. Pick it up and keep moving forward. It begins when you start to do for yourself not follow what the world would have you do.
Genius, according to child prodigy, Jacob Barnett, is coming at things from your own angle. My angle wasn't formally teaching in the education system. It was writing, speaking and activism.
What will yours be?