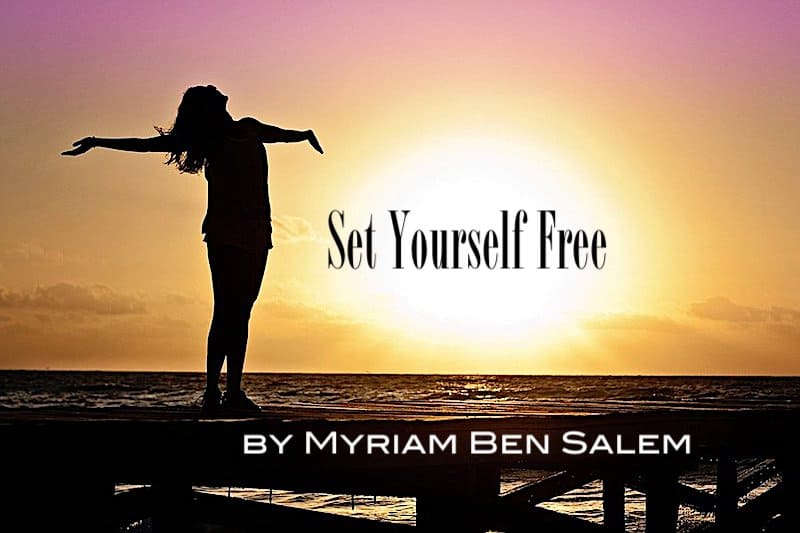 Be kind whenever possible. It is always possible.

—The 14th Dalai Lama
I was lost in Stockholm Central Station in the middle of the renovation work last year. It was my fifth visit to the beautiful capital of Sweden. Still, it didn't seem to help that much. It was a busy weekday. People were in a rush, and I was hopelessly looking for some clear indications. I couldn't even see the information desk or someone from the staff whom I could ask.
Suddenly, I sensed a hand on my shoulder. I turned around to find a gorgeous young lady with a charming smile. She asked me softly, "Do you need some assistance?" I'm guessing my face sparkled with joy since her smile became brilliant, "Yes please; you're saving me! I never thought it would be that difficult to find my way in this station!" Her answer came very affectionately, "I have been living here for decades, and it has never been that obvious in normal times; needless to mention during some renovation works!"
Her words were validating. Her pure heart built a rapport instantly as if she was caressing my soul! I couldn't help but admire her for who she is as a person. She spent at least 10 minutes walking with me in all directions before finding the right indication, and 5 more minutes to reach my train platform. When she was about to go, I thanked her so warmly and asked whether I could hug her! She smiled beautifully and said, "What a question! Come over here!"
She made my day with her generous and light heart! I wear a peaceful smile whenever I go, and I feel always fulfilled by the impact it has on strangers. That day, I was pissed off. I met a woman who was anything but principled. Ironically, she works in the self-development industry and pretends to help others. You guessed right: she is one of many imposters who merely followed some training and who sadly use desperate folks who crave feeling better about themselves.
Since it is a topic I deeply care about, I was in my mind reviewing all the inconsistencies I observed. My heart was heavy and bleeding for all the "mentees" who could be fooled by this individual's services.
I am pretty sure she is exclusively relying on mapping the positive affirmations whenever she feels off balance. Her behavior was screaming how insecure and selfish she is. That was ugly to witness. Should you be interested, I explored the topic in detail here.
More to the point, meeting my friend in the station and enjoying the pure moment of presence and connection with her made my heart dance and myself relieved from the weight of the unpleasant meeting. I will never forget her!
The dessert
I was hosted by a couple of lovely Swedish friends. I was in the supermarket to buy some groceries, and I wanted to add some dessert to the list for extra pleasure!
I was in the dedicated section doing my best to read the descriptions of the products. Most of them were written in the local language. I don't speak Swedish. You can guess how difficult it was for me to make my choice! There was a woman around. She was also a customer. I asked her whether she could help me understand the description of a specific dessert. She said gently, "Sure, let me wear my glasses!" She didn't read one description, but all the products on display descriptions! She even started telling me about the history of each dessert and why one could be a better fit than another one.
I felt embarrassed and didn't stop expressing my gratitude! When she made sure I had all that I needed, she was ready to leave and wished me a fantastic stay! I told her how amazing she was and thanked her again. Those were her last words (I will never forget this kind soul, neither):
I am only your mirror, young lady!
The woman in the bus station
It was another Saturday in Sweden. My hosts had to do some work in their old son's apartment. They asked me to make better use of my day, and I listened to their advice.
I was sitting in the bus station next to their place and reading an article on my smartphone. A woman in the middle age showed up. She checked the panel displaying the schedules and asked me a question in Swedish. I smiled at her and specified I was a tourist. She apologized friendly and let me know she was wondering whether I saw her bus (I forgot the number) go by, to which I answered, "Yes, one minute ago, unfortunately".
Her facial expression was showing how annoyed she was, given the next bus would not come before 30 minutes. I couldn't let her sink into her anxiety, so I started talking to her. It was anything but those small talks which don't open any door to a heartfelt or insightful discussion!
We were so immersed in our delightful exchanges that I didn't pay attention to my bus. She felt sorry, but it wasn't, in any case, her fault, which I didn't miss to mention! She asked me about my destination and advised I can take her bus as a workaround. When the bus arrived, she looked at her watch, and the shock on her face was obvious. It was funny to observe. "What's wrong?", I asked her while smiling.
I can barely believe the 30 min are over! Thanks for being a light in an often dim world!
Last thoughts
I know that there are terrible people out there, but listen! I also know that there are people who stop and smile at tiny plants growing out of sidewalk cracks. People who laugh so loud they snort. People who compliment others randomly. People who take pictures of their friends because they love seeing their friends happy. People who ramble about things that they're passionate about. People who blush and stutter. People who are kind. People who are warm. People who love and love and love and love.

—Unknown
I can't find better than this exquisite quote as a closure to this piece. You never know how your free acts of kindness can impact a person's soul. Sometimes, it can last for a lifetime, and they will treasure the souvenir of your pure moment of full presence and generosity in their heart.
Be the melody people would love to dance on, the sunshine people would love to lay under, the breeze people would love to feel on their face, the sunset in front of which people would love to stand motionless!