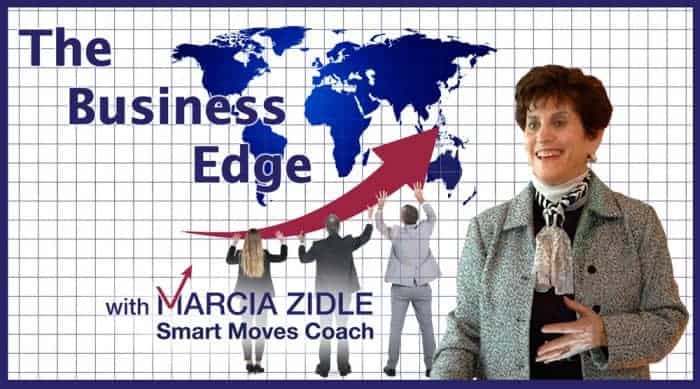 "My employees are longing for the way it and want to go back to the good old days. was rather than focusing on the future success of the company. How can I get them to focus where we are today?"
That was said by a recent client. Because of the great recession, the company had to lay off employees, reduce or freeze salaries, find ways to save money, find new vendors, etc. Now that they have weathered the storm and are in better financial shape, employees are asking: When can we get back to normal? And normal to them is the way it was before. When will the change stop?
The trouble is this is normal – change and more change! What is normal now won't be normal tomorrow. That's how it is! So we as leaders must help employees adapt to a new set of realities. Your employees need three things from you:
Facts
During anxious times, people need more information, not less. It's like being on an airplane when it encounters turbulence. You want to know what's happening. Not knowing makes you nervous. And I bet you feel better when the captain comes on, in a calm voice, and gives an update. Employees also want to know what's happening.
Establish regular touch points.
If an employee knows he can rely on a business update the first Monday of the month or every Tuesday morning, he's more apt to stay focused on the work at hand. Regular scheduled communication does wonders for calming nerves, minimizing distractions and diminishing the power of the rumor mill.
How often do you communicate to your employees about the state of your business – where it's going and how to get there? What can you communicate to your employees to help them to see that it can't be business as usual?
Clarity
An uncertain business climate means employees will be guessing about priorities and purpose. In other words, what's important and what's not? Where should they be putting their effort? An effective leader provides a sense of predictability by providing a clear picture of success – what it is, what does it look like and how you will know it. A clear picture helps people concentrate on the right things and rise above the many distractions that come from uncertainty.
Make sure everyone's on the same page.
Years ago I coached a team of department heads. They were all gathered in the president's office to review the latest business strategy. Now it was time to take it back to the troops. Before they did, they spent time together on the clarity of their message so everyone would be hearing the same thing – the who, what, where, when and how of the strategy.
How can you make sure everyone is on the same page and rowing in the same direction?
Voice
An unpredictable economic environment can evoke a command-and-control response from leadership. But now's the time to let go and unleash the talent in your workforce. Employees on the front line likely know more than you about what matters to the customer, how to rid inefficiencies or where new opportunities lurk.
Tap into the motivation of involvement.
An accounting manager presented a list of customer complaints at a staff meeting. She then broke the group into teams to find ways to eliminate these service glitches. Getting everyone involved in problem-solving accomplished three things: It brought the customers to the center of the department's day-to-day operations; it leads to greater 'buy-in" when changes had to be made in procedures; and finally, it said to everyone that they and their ideas are valued.
What problems can you employees start solving today?
Smart Moves Tip:
Helping employees understand (and even embrace) the new normal is a critical step to keeping them focused and engaged. And, I have found that the majority of employees really do want to contribute in meaningful ways. So let them.
Also see Change Communication: 5 Key Questions.
My Motto Is:
If you do what you always did, you will get what you always got. Therefore, MOVE outside of your comfort zone; that's where the MAGIC happens." To bring that magic to your leadership and business, subscribe to Marcia's monthly Execubrief: with Insights, Intelligence and Inspiration on how to build great businesses that matter- those that do well and do good.
Did You Know That a New Kind of SMARTS is Needed? 75% of leaders are derailed for reasons related to emotional competencies, including inability to handle people problems, unsatisfactory team leadership during times of difficulty or conflict; or inability to adapt to change or elicit trust. – Center for Creative Leadership. Do you want to boost your emotional and social intelligence and be a more effective leader? Let me help you do it!