Looking to the future and thinking about your finances is important if you want to have a good quality of life. Even if you're not happy with your financial status now, you probably want to be comfortable in retirement or create a better future for yourself. However, many people find that they're not reaching their financial goals or are struggling to make any progress. There could be many reasons for this and possible things holding you back. If you're not sure what the issue could be, you need to think about some of the factors that could be preventing you from achieving your financial objectives.
You Don't Have Any Goals
The first thing to consider is whether you have set any financial goals. Of course, you can't fulfill an objective if it doesn't exist in the first place. Many people have vague ideas about wanting to have more money or being in a better financial position, but they never actually think about what that means in concrete terms. What does a good financial outlook look like to you? It's important to set some goals that you can actually aim for if you want to take steps to improve your financial situation.
Your Goals Are Too Vague
On the other hand, you might already have financial goals. However, it's possible that these goals are too vague if you really want to make any progress. A goal such as "save for retirement" or "increase my income" might seem like a good one at first, but it can become clear that it's not really helpful. More specific goals are better for making choices about your finances. When you set goals such as "save $5,000" or "secure a 5% pay rise" it's easier for you to work out what you need to do and measure your progress too.
You Haven't Made a Budget
Everyone should have a budget if they want to achieve their financial goals. One thing that a budget does is make sure that you're more organized. Without a budget, you can find that you don't really know where your money is going. You might not even know how much money you have coming in each month. A budget helps you to organize your spending, as well as decide where your savings are going to go. You can make budgeting easier by using useful apps or software that give you useful tools and features for organizing your money.
You Don't Prioritize Savings
Many people want to save money but find themselves with none left at the end of each month. This can often be because they're not making saving a priority, and are just spending whatever they have available and hoping that they might have some left. If you want to save money, you need to prioritize saving and be more proactive. One of the simplest things you can do is put aside some savings at the beginning of each month. Instead of waiting until you've spent the rest of your money, save some when you get paid.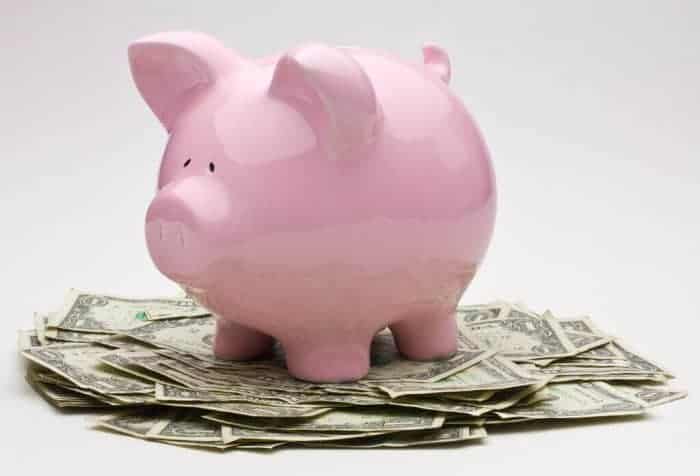 You're Not Investing
Saving money is great, but it can only get you so far. Some savings accounts won't even help you stay ahead of inflation, so your savings can lose money. Investing is also important if you want to grow your wealth. There are various types of investments and even trading that you can explore. If you're interested in more modern options like crypto, platforms such as Bitcoineer can offer you a way to get involved. There are many investment options and some easy entry points for anyone who doesn't have any experience.
You're Not Working on Increasing Your Income
For many people, one of the biggest barriers to meeting their financial goals is their income level. If your income is too low to help you reach your goals, no amount of trying to save is going to help you. Increasing your income isn't always easy, but it needs to become a priority if you want to improve your overall financial situation. It might involve a number of things, from looking for a new job to aiming for a promotion or retraining. A new job doesn't have to mean an immediate jump in income, but it could open up new paths for you.
You Can't Stop Comparing
Comparison is the thief of joy, but so many people just can't help doing it when it comes to money. It's very easy to look at other people and think about what they have that you don't. However, one of the most important things to do is ensure you're aiming for your own financial goals, and not someone else's. It's also a good idea to remember that you can't tell someone's financial situation just by looking at them. Someone might have a flashy car, but who knows if they might have bought it using an expensive financing deal?
You Need to Expand Your Financial Knowledge
Lack of financial knowledge is another issue that holds back a lot of people from reaching their goals. When you don't know much, it's hard to know what you should be doing. However, many people take the position that if they didn't learn it at school, it's too late to learn it now. If no one taught you about how to manage your finances before, it's never too late to improve your knowledge. You have to take matters into your own hands.
You Can't Resist Impulse Spending
Impulse spending can really disrupt a lot of people's financial journey. Having a budget is a good start, but you can still be tempted to spend your disposable income on things you don't really need. There are various techniques you can use to help curb impulse spending. One tactic is to write down something you want and wait 30 days before seeing if you really want to buy it. It's likely that you'll no longer think it's such a good idea.
Many things can hold you back from your financial goals, but you can also address the things that are preventing you from fulfilling your objectives.