I haven't felt like writing in a while, but I was moved to do so based on an incident that I recently read, that more than likely, did not hit the news much, if at all.
The Murder of Jamie Schmidt, at 53, a quiet mother of three who worked as a secretarial assistant at the St. Louis Community College in the western suburb of St. Louis and active in her parish of St. Anthony of Padua.  (Please, even though you may become un-interested because the above indicates Catholic Faith with all that is going on in the church these days), put aside that for just a moment, please.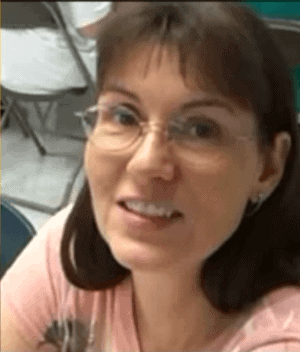 This woman, was in a store of religious goods, along with only two other females in their early twenties.   A man walks in but then says he will be right back as he left his credit card in his vehicle. He returns, but not with the credit card, rather a revolver in his hand.  He herded the women into a secluded part of the store and demanded that they return freedom with sexual acts, and took each one at a time. However when he got to Jamie, and he demanded the same from her, (after she herself witnessed the acts prior from those that were so scared no doubt), she, in turn, said "No".  Shock and defenseless, not knowing what would take place, she just said "No".  She refused to allow her purity and her dignity, and marriage covenant to be violated.
The Assailant. Thomas Bruce, 53, on Thanksgiving Day was arrested on 17 charges, including first-degree murder of Jamie Schmidt.
So what was it that transpired?  Jamie faced with courage and lived obviously a devout life, like many other good Catholics.  She had married her high school sweetheart, and together they had three children.
The core of this article is (as a cradle Catholic myself, who has often thought: "Would I give my life for the God I believe in?  My Faith?)
I can say "yes", without question, and Jamie, a case of true martyrdom?  Only the God that Jamie believed in knows this to be of Jamie's heart and soul. I just think it is so sad that a story like this may remain only local, but as for me, I will remember this family in my prayers and her soul for the duration of my own life.
So What Would I Give My Life For?  My Faith