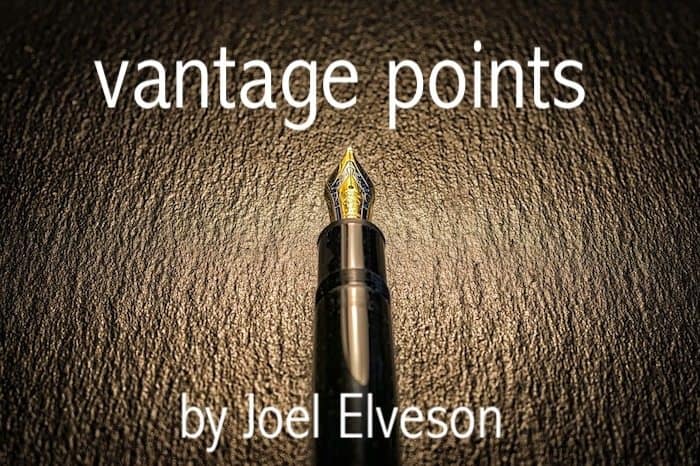 One of the things I will forever remember my mother (of blessed memory) was her asking this question in a frustration laced voice "what was it that I was going to say? " It seemed as her memory increasingly failed her she would ask this question with increased frequency. Thoughts would pop into her head yet she could not transfer them into verbalized words. They would forever be frozen in time.
Communication via the spoken word can difficult even during those times when your mind is fully functional. Imagine the emotional pain of a stubbornly proud woman who did not lack for words in her heyday some of those that did not lack for anger while others expressed the tenderness of love. What she could not say – her face lit up with different feelings spoke for her. Her piercing eyes or a faraway look told you what you needed to know. On October 13th, 2012 she left her physical body but she continues to communicate through memories that contain her voice that echo of the day.  She joined her beloved husband Leon (of blessed memory), and her daughter/ my older sister Fran (of blessed memory) who was taken from her years back on the same exact date.
In the era of communication, we live in where so much is transmitted electronically at any given moment our fingers can cease typing as the words are no longer there or become unable to type as these digits become incapacitated. But through the technology of talking to text along with similar programs the physical part is no longer an issue.
Despite all this incredible technology that has done so much for us words are still a problem. Annunciating our words verbally or electronically their successful receipt is dependent on many factors. I have been enamored with these simple lines from the song "Sounds Of Silence" which makes an almost all-encompassing truth about communication: "People talking without speaking. People hearing without listening. People writing songs that voices never share." To get off course for a moment it should be noted that Paul Simon sings the entire lyrics from this timeless song accompanied only by an acoustic guitar at the site of the 09/11 memorial each year on the anniversary of that most tragic day in American history.
Words which are generated by thoughts carried from our brains put the human mechanics of speech into motion. But what of those who heard your voice "but my words like silent raindrops fell (Sounds Of Silence-Paul Simon) disappearing into the air as if a syllable was never created. Perhaps on the other side of the coin is the person who spoke the words but was not a person of truth or good character, or simply stumbled and bumbled his way around his presentation leaving, in either case, the message becomes garbled making what was said null and void. Or the orator is an anesthesiologist who numbs his audience to sleep unaided by anesthesia. Out of this session, communication did not occur as yet another leader molded out of plastic as if he were an Aurora model (remember them? remember the effects of the glue on your senses?) that had to be glued together to form the entire whole. Since the pieces were not held together for the precise prerequisite amount of time no one piece adhered to the other leaving a sticky mess of plastic pieces all around. A leader that cannot mold or unify pieces together is not a leader but a manifestation of somebody needing this imaginary know all, can do all clueless shell figure that my father could have run circles around while puffing on his favorite pipe with the ever so sweet aroma of cherry scented tobacco.
What was it he was going to say? What was it he meant to say? My father (of blessed memory) was a staunch believer in there always being somebody higher up you can speak to if you did not get satisfaction from the first rung person on the ladder. In order to accomplish this task, you had to communicate effectively which meant no Muhammed Ali like dances around the boxing ring with your words. Know what you want to say and say it with purpose. My father was a man who was relied upon by many medical doctors to research medical conditions and treatments in addition to malpractice lawyers who needed my fathers in-depth research that was written using legal terminology (now you know it was bashert that I would become a writer) to help build their cases so that victory was but guaranteed. It was my father who was instrumental in the planning of the medical library at Woodhull Hospital that he became the chief librarian who was the one most called upon. One day he took ill at his desk and was taken downstairs to the hospital itself which was an awful place. He died several days later of heart failure. A day or two before his soul left his body to join his wife we told him he was going to be a grandfather. We will never know if he heard. His first grandson was (Lee who is my natural son) was anointed with my father and his grandfather's name and was henceforth known as Leib Dovid. Leon Elveson was my father. David Elveson was my grandfather who swung leather belts so that when they made contact with our rear ends we felt it. Our behinds so tender and raw made it excruciatingly painful to sit.
You either followed my rules, learned my training, spoke on the phone as a professional recruiter with high billings or you were moved to another department or fired.
Despite the fact, he never graduated high school dad was a master communicator/ conciliator not to mention no slouch as a leader. He led a chapter of the NAACP, Victory Day Care Center, Resident Advisory Council, Baychester Houses Tenants Association, Medical Library Association, and lastly the Pelham Parkway Jewish Center Men's Club. His leadership was almost never questioned or left people grappling to figure out what he was talking about. He passed his leadership skills down to me as when my family and I moved to Oceanside, Long Island I joined the Oceanside Anti-bias Committee, Co-led Oceanside Pride which was an organization dedicated to making Oceanside better. Before work, I would give speeches at the various schools in the district. What thrill it was to see my picture on the cover of the local newspaper holding a plaque I was given by the school district. Dad never could move on but I did as careers in insurance, mortgages, job fairs, the leader of the Strategic Staffing Group where under my leadership we soared. I migrated over to Merchant Cash Advance but it did not work well. I was a tough no-nonsense leader but with a soft side for a young girl named who I took under my arms and made her a recruiter boyfriend problems and all. You either followed my rules, learned my training, spoke on the phone as a professional recruiter with high billings or you were moved to another department or fired. The manager of the department was involved in a sex scandal so he hid from the office. I took my group and made it produce. In an office with two different business under one roof who were very much sales numbers driven with always with our eyes on the prize which was money.  I was #1 in my group and #5 in the whole office. Communication! Leadership!
There is a woman of talent that I know by the name of Sandy Chernoff who helps individuals who need help with help with communication who is an absolute expert on these subjects. Sandy takes on those projects that others could not. Using her books of knowledge she passes her wisdom on. Sandy Chernoff has a plethora of skill under her belt via Soft Skills For Success. I can only imagine how she could have helped me years ago before my heels became cemented in concrete. While you know how to get the best from people as you believe in people while I have become embittered by a life where memories of the past will live within me forever. Just as they did with my mother.
What can I tell you mom would say as she drifted in and out of reality? What would you like for me to say? The three step-children we brought to her she took in as they were her own. She gave them love. They knew her as grandma. She could talk to them, smile her warm smile at them, hug them and hold them. The Elveson way was lit by light from saying things good, bad, mean, kind in addition to indifference, stormy seas that roughed up our fabric. One way or another we held it together. My father the leader of many. My mother whose family was all that mattered led us to where she wanted us to go in life which was in deep to the satisfaction she felt seeing the fruits growing on the trees while giving birth to new trees.
Lead on but lead right. Talk, communicate, send words people will hear while learning to listen to them. Be you not who an authority figure wants you to be. Intrigue people with your vision for them. Hit the numbers but never lose track of the fact they may need you for more than you thought you would be needed for. Accept that call to help those who need help. Lead on but never forget to communicate. Give the words that need to be said. Break free of the plastic mold many like you are entrapped in. Hold on to the world. Decorate our planet. Take time to know time.
It all ended with mom losing her daughter, her husband, and ultimately her life which was the one thing she longer wanted any part of. She fought me on her death bad to get rid of my black hat. The beard she smiled at. Mom and dad were proud warriors who never wilted when the storm clouds hovered bringing down hel—rain. What was I going to say when my brother-in-law called me one Saturday night coldly with a stark emotionless indication that her life being over was what she wanted so my lone surviving sister and I should take comfort in that mom was gone. I felt her death was my fault as I never did get her to move down the block from me so her shopping could be done for her. Her pain would soon be gone. Her apartment was cleaned out before the time came when it was okay to do so. Clean it all out. Forget it and move on. Never tell me to move on again!
My sister's children did not seem as distraught as Lee did. The last thing he did for his grandmother was to try to feed her baby food from a jar. Put a little on the spoon while gently and lovingly placing the food on her tongue. Very little did she eat as she knew it was almost time. Time for her to go home but not to Olinville Avenue. Fran, dad, and mom are all gone but in their honor, I fight to keep them with me. The seed grew into a man. The man had a boy. How much longer will it be before the boy must be saddled with taking care of his fading parents? This job will fall into his laps ready or not.
What more can I say? I have said enough! Leave me to my water buckets filled to the brim with water from the brook underneath the Bronx River Parkway or by the roadside up in Westchester County where the sagging branches from the weeping willow trees leaned over to kiss the windshield of my car right where I was sitting, The rocks stood where they were but the face within them looked me in the eye. Whatever it was I was going to say (I forget when my mind gets overfilled with things to worry about) no longer needs to be said. Mom, Dad & Fran, you are with me now living inside of me. I will never let go of you. Fought we did but we led and loved all we could. Was it enough who knows.