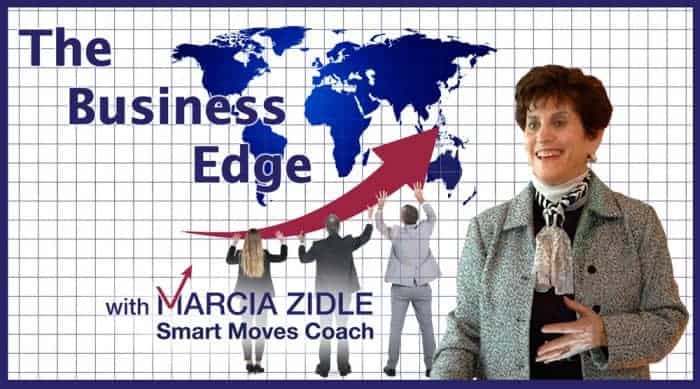 Exhilarant, humbling, challenging, inspiring, mind-numbing, nerve -racking, life changing, exasperating, exhausting, empowering, maddening, uplifting and enlivening. That, in the words of a seasoned expert, describes the daily reality of being an entrepreneur. Members of a special breed, entrepreneurs possess vision, courage, creativity, drive, spirit, and grit. So why do about 50% of entrepreneurial ventures fail during their first year in business?
It's Not Their Business Plan or Funding or Products…It's YOU!
My guest on this episode of The Business Edge is Michael Dermer author of The Lonely Entrepreneur – who shared his insights that not only saved his own company but has made the difference between success and failure for hundreds of struggling start-ups. "It's how we manage the struggle of being the entrepreneur," he attests, based on his harrowing experience who watched the business he built for 10 years almost get destroyed in 10 days by the 2008 financial crisis. From this experience, he developed a unique method on how to thrive under the pressure, chaos and burden of being the entrepreneur.
Listen to This Podcast and Learn:
The seven deadly business sins we must avoid at all costs.
How the entrepreneur's perspective can stunt progress or propel to victory
What's the "Brutal Truth "and the "Four P's? Why they're foundational concepts to success.
Why it's not your IQ but your emotional intelligence (EQ) which is the secret sauce to be a winner
How to negotiate from a position of strength rather than weakness – create leverage when you don't have much.

Michael's Key Take-Away: Manage the "Struggle" and You'll Be Successful
All entrepreneurs have basically the same problems – lack of money, resources, time, etc. It's the ones that can look at things from a different perspective – who can rein the Four P's – that will thrive under pressure. It's believing in yourself, acknowledging your gaps and what you need to run the business instead of feeling like' it's running you.
My Motto Is:
If you do what you always did, you will get what you always got. Therefore, MOVE outside of your comfort zone; that's where the MAGIC happens." To bring that magic to your leadership and business, subscribe to Marcia's monthly Execubrief: Business Edge- Smart Growth Strategies with insights, intelligence and inspiration on how to build great businesses that matter- those that do well and do good.
Did You Know That a New Kind of SMARTS is Needed?
75% of leaders are derailed for reasons related to emotional competencies, including inability to handle people problems, unsatisfactory team leadership during times of difficulty or conflict; or inability to adapt to change or elicit trust. – Center for Creative Leadership. Do you want to boost your emotional and social intelligence and be a more effective leader? Let me help you do it!