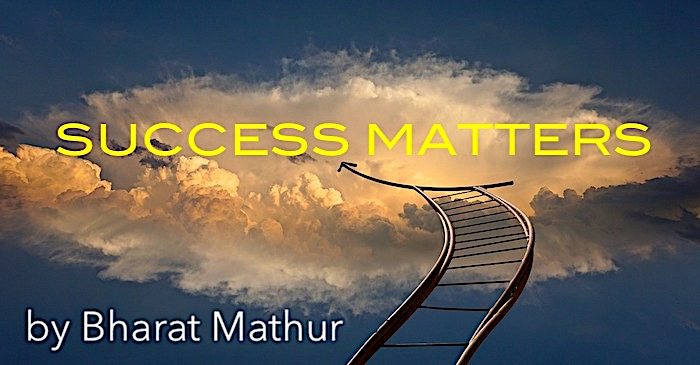 We all strive for greatness in one form or another: some get it while most others do not.
Some acquire success in a particular way or form. Exceptionally bright students attain the top rank in their class year-after-year. An entrepreneur expands his/her business across geographic boundaries. Scientists and innovators/researchers, engineers and technologists create new systems, products, methodologies, medicines, machines, software, devices, and a multitude of other conveniences. They help our lives become more enjoyable, productive, profitable, and meaningful. Political leaders rise to fame across the Globe for their insight to handle challenges.
Philanthropists take a specific cause to their hearts and thus happily given away Billions out of their hard and smart-earned wealth. How do you compare, in your ordinary way to achieve such an elite status?
We need a closer look at any of these outstanding personalities and their upbringing. Where they came from and how mesmerizing has been their claim to fame? We find prevalent among the majority of them or should I say across the board their selfless approach to life. Not one of them ever worked with the ultimate act of fame as his or her goal in life.
One thing they all pursued, with incredible skill, sometimes even at the cost of pleasure, friends, and relationships is their passion. An undying focus on the goal of these individuals gave birth to a higher degree of self-awareness or Self Appreciation. They put all their energies behind this hard-to-acquire and even harder-to-practice wisdom. They took all the crucial decisions of their personal as well as professional lives around this basic tenet of continued improvement.
What started out as 'Self-Realization' showed them the way to graduated improvement. The process, once in full motion, helped them stay away from worldly distractions, and this, in turn, generated the tenet of Self Appreciation.
They created a distinct place for themselves where their responsibilities, both physical and moral, took precedence over other issues. No wonder, it brought them to the cusp of Global Appreciation.
Keeping the above scenario in mind, would it be out-of-place to say that each one of them became an achiever at smaller accomplishments first. The habit so developed, in turn, gave rise to more significant and higher challenges that kept propelling them further on their chosen path.
The endless pursuit of growth helped them break through any ceiling, whether real or imaginary. These individuals created tracks where none existed before and helped others successfully tread along as well and hence their list of followers kept growing.
Once we agree to this systematic approach to Global Recognition by way of Self-Realization of an Achiever, we are forced to look into the underlying DNA of an Achiever: what does it compose of, how does it come into being, what are the criteria to become an achiever and so on and so forth.
My perception of an 'Achiever' is as follows:
A true 'achiever' is not necessarily a filthy rich individual, with all the world's luxuries at his or her disposal. One does not need supernatural capabilities. There is no need for Millions of 'Followers' whether on Social Media or in real life.
There exist some other traits to help us identify an 'Achiever.'
Dear readers, you have every right to ask why I am even trying to define an 'Achiever.' It is possible for us, the 'Common-man and woman,' the Ordinary Individuals, to take necessary pre-emptive action in this direction. Anyone can make minor changes in his/her daily routine and acquire the mindset required to become one as well.
Let us take a closer look at some of the examples:
#1 Any given individual who takes pride in the job at hand that helps bring out his/her creativity in an appreciable way, and does perform not just per expectations BUT goes way beyond, to the level of  'Outstanding,' deserves recognition as an 'Achiever.'
#2 An individual with the mindset of a Daily Goal-setter that enjoys new challenges to help him/her not only set but also strive to attain more formidable Goals day-in and day-out
#3 My self-proclaimed definition of an achiever, takes into account anyone with an unquenchable thirst for more challenging, more awe-inspiring goals far, far away from the beaten track, without ever looking for a comfort zone
#4 One endowed with an analytical mind that helps him or her stay focused on the cause dear to his/her heart at all times has every right to be acknowledged as an 'Achiever.' This person can manage to stay away from all the unnecessary distractions in daily life and continue on the chosen path with measurable success each step of the way
#5 Anyone with a magnetic personality and spirit of helpfulness, in my thinking, is reasonably well-qualified to be recognized as an 'Achiever' as well since others look up to him for guidance in their hour of need.
Dear Readers, your valuable, constructive input will be much appreciated in here because this particular topic is the subject of my Best Selling book: "You Are YOU-nique; Realize Your True Worth."
P.S. Please feel free to share this article with your favorite 'like-minded' circle as well as on Social Media channels, wherever possible. It will provide me with continued energy to share more information for focused growth and advancement.
Thank You!