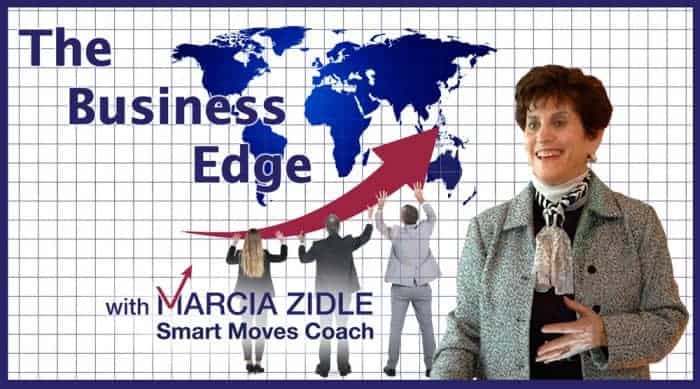 What do Jeff Bezos of Amazon, Howard Schultz of Starbucks, Larry Page of Google and other highly successful entrepreneurs have in common? Research shows there are four critical leadership factors for entrepreneurial success.
Part One of this Series focused on the first two critical leadership factor: your mindset – how you interpret and respond to situations; and the second: your ability to self-management – how you manage YOU because you are the business.
This Article will focus on last two of these success factors – dealing with others and your business orientation – as well as the required entrepreneurial competences for each.
Dealing with Others:
As an entrepreneur, you must be prepared to have transactions with many different types of people. These may include customers, employees, suppliers, advisors, lenders, venture capitalists, etc. It's your ability to build and sustain relationships.
Here are three key competencies to deal effectively with others. Which do you have and which do you need to develop?
a. Initiator
The entrepreneur is often required to take the first step in an interaction. A clear example is with customers; they do not usually come to you. It is YOU reaching out and showing them the value of your product or service. How comfortable are you in contacting different types of people who are important for your business?
b. Networker
Perhaps more than most professions, entrepreneurs need to build and leverage relationships with a variety of people – from chambers of commerce, to trade groups, to vendors, funders, even competitors at times. How well do you seek out and partner with others?
c. Explorer
Entrepreneurs see problems and want to solve them. They also see opportunities and want to exploit them. Their focus is on innovation and improvement not the tried and true. How comfortable are you going outside your comfort zone?
Your Business Orientation:
It involves positioning your company for growth and sustainability – for both short and long-term success. It requires identifying the highest payoff strategies and putting actions in place to realize them.
Here are the three key business orientation competencies. Which do you have and which do you need to develop?
a. Opportunistic
Opportunities are the lifeblood for most entrepreneurs and they can be missed by being overly cautious or slow to recognize changing situations. An opportunity may be the next product or service, the next market, the next customer, or the next business. How well are you attuned to changes and trends?
b. Strategic
Often being in the right place and the right time to take advantages of opportunities comes from how much you engage in regular big picture thinking and planning to stay ahead of your competition. How well do you move beyond the present to focus on your business's future?
c. Proactive
As the leader, people look to you to respond to critical issues, especially when the pressure is on. You need to focus on what's important, make decisions when you don't have all the information and confidently take action. How well can you identify and act on the urgent?
Smart Moves Quote:
"You shouldn't focus on why you can't do something, which is what most people do. You should focus on why perhaps you can, and be one of the exceptions."
–Steve Case, co-founder of AOL.
How do you compare to other successful entrepreneurs? Do you have the right stuff? A simple, assessment, the Entrepreneurial Edge Profile, can tell you if you are on the right success track. To find out contact me at [email protected]
My Motto Is:
If you do what you always did, you will get what you always got. Therefore, MOVE outside of your comfort zone; that's where the MAGIC happens." To bring that magic to your leadership and business, subscribe to Marcia's monthly Execubrief: Business Edge- Smart Growth Strategies with insights, intelligence and inspiration on how to build great businesses that matter- those that do well and do good.