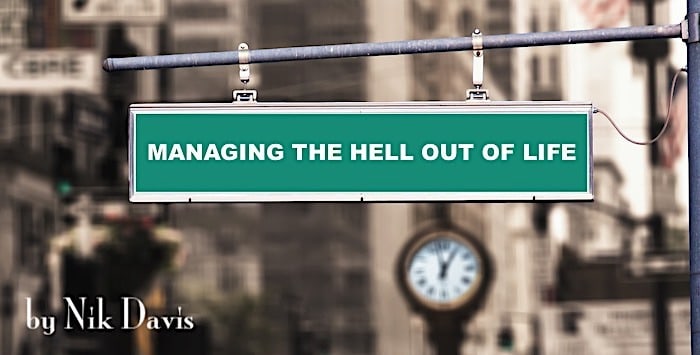 We always talk about 'organisational transformation'. I believe that this is a misnomer. It is not the organisation that needs transforming but the people that bring the organisation to life. We can re-model, re-structure, re-engineer processes and come up with ingenious technological solutions but without the hearts and minds of people, true transformation is simply not possible.
In a world where transformation is now the 'norm' and 'business as usual' the exception, it is absolutely vital that we harness the passion, belief, motivation, imagination and sheer determination of people. Without it, we can only deliver 'transactional' transformation, based on what has already been tried and tested, with it we can deliver the 'seemingly impossible' transformation based on imagination and the sheer guts to give it a go.
So, what is 'seemingly impossible' transformation? A fantastic example of this is Winston Churchill and the story of the early days of the war as told in the film the 'Darkest Hour'. There is a scene which shows Churchill giving one of his first speeches to the nation and misleading them in terms of our position in the war. He knew that we were outnumbered, outflanked and at risk of losing our entire army. But he told the public none of this, he said we were advancing, when in fact, we were retreating.
At this point in the story, he genuinely didn't have an answer to our grave situation  – our entire army was trapped on the beaches in Dunkirk with no obvious solution as to how they could be saved, his war cabinet was divided, some believed that the only way forward was to negotiate with Hitler. He did not have the air, sea or manpower to come anywhere close to being a threat or holding Germany to account – the French President thought he was simply 'bonkers'. But, he intuitively knew, that the solution would be provided, somehow, through the people – by their passion, resilience, and motivation. He was using his speeches to put the foundations in place, to rally the passion and belief he so desperately needed to achieve the 'seemingly impossible'.
Despite the terrible odds Churchill was faced with, he did just that. His intellect and emotional intelligence enabled him to achieve three truly outstanding things:
1. Inspiring the hearts and minds of people to commit to a common goal, no matter what the price – even if that was their life. He was a truly fabulous orator and an emotionally astute man who did not hide or flinch from his failings but used them to his advantage.
2. Being truly innovative, finding alternative solutions to insurmountable problems – he got fishing boats to bring our army home from Dunkirk (my Grandad being one of those men with a bullet lodged in his knee) and invested in numerous projects to discover new ways of doing things, some successful, some not. Churchill was the first Prime Minister to insist on a scientific advisor and his first questions during the war years on projects were not "how much?" but "how can we?" and "how quickly?" Many people gained new skills through radar work, munitions and nuclear projects in the war, which post-war, drove a new science, ambitious and proactive in nature.
3. Remaining determined, resilient and courageous throughout. Even when ousted from Government for the debacle of Gallipoli during WW1, Churchill joined the front line troops, although only spending roughly 100 days at the front he went 'over the top' a good 30 times. Even during this period, he was creative, using entertainment rather than harsh punishments to motivate his troops.
There have been many, many views and perspectives about Churchill, not all of them totally complimentary. But if we take the view that 'on the shoulders of giants' we build our knowledge and ability to live a more meaningful life then we should learn from these lessons – the first man to achieve the 'seemingly impossible' and who truly understood the power of the ordinary person, should they be inspired and empowered to reach their full potential.