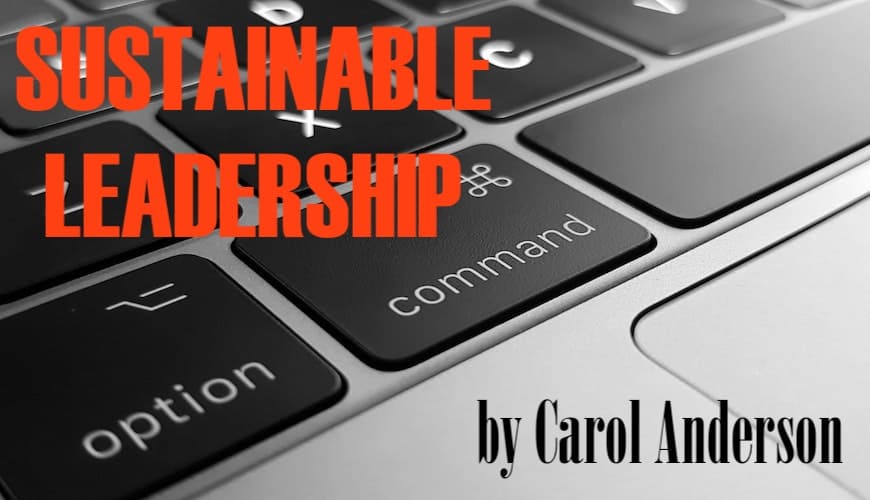 Have you ever found yourself in a situation where you just didn't fit?  There are lots of reasons that might be.  You could be a lone female in a room of males discussing football (actually, I'd love that if the topic were Nebraska Cornhuskers).  You could be an African American in a room full of white folks discussing conservative politics related to Black Lives Matter.  You could be a white male in a room full of angry "MeToo" women, planning their next march.   You could be an Asian American in a room full of people discussing the Japanese contribution to WWII.  You could be a gay individual sitting with a group laughing at Archie Bunker jokes about gays.
Or you could be an Introvert in a room full of Extroverts.
People misuse these terms.  Extraversion doesn't necessarily mean overly gregarious, although it could. Introversion doesn't necessarily mean shy, although it could.  These terms, coined by Carl Jung and evolved by Isabel Briggs Myers have very distinct meanings, but on a continuum of how they impact peoples' preference for interaction.
Those who prefer introversion could be the most gregarious or vocal people you know.  But there are some characteristics they share that influence how they feel in a group.   My preference is introversion although most people are surprised to hear me say that. Over the years, I've become much more comfortable with expressing myself in groups but only when I am familiar with the subject under discussion.
Those who prefer introversion typically look inside themselves, process information internally, and generate their own energy through that process of introspection.  We reflect, ponder, and chew on things. It is more difficult for us to "think out loud," without the benefit of reflection.
Those who prefer extraversion tend to be all about other people, and many take their energy from interacting with others, taking action and expressing their thoughts off the cuff, enjoying the banter and dialogue with others.  For some, the topic doesn't matter – they're in it for the energy that the external world brings to them. These are all generalizations, and most people fall somewhere on a continuum.
Or you could be a Thinker in a room full of Feelers
When I facilitate Myers Brigg workshops with clients, I often say that this is the one dichotomy of the four that most frequently causes conflict.  I make that statement not through empirical research, but from many years of observation.
One who prefers Thinking steps back from a situation to uncover logic and objectivity.  One who prefers Feeling dives right in to understand what folks involved are feeling.  Objectivity is not the purpose; the purpose is addressing the feelings and achieving harmony.
To uncover logic, the Thinker asks questions that may become uncomfortable, particularly with a Feeler who doesn't really value the logic as much as she values the feelings of those involved.  These traits aren't always obvious until the tension in the room says, "This is uncomfortable."
Adding this to the concept of "diversity"
In a recent meeting on the topic of diversity, I found myself uncomfortable, like I didn't belong.  I listened as several participants discussed the meaning of diversity and how to bring the topic of diversity into a room safely.
Most are very successful consultants who work with organizations to tease out the hidden bias we all have from time to time.  This hidden bias is front and center in today's news, communities, and politics.  Most people probably agree that hidden bias gets in our way, as a country, in moving forward.
I absolutely agree.  The type of bias in my opening paragraph speaks to culture, gender, and race.  But it also speaks to what topic is being discussed – that those who might be different may only be uncomfortable when the topic is one that makes them squirm.  And perhaps it can even be the style of the meeting, whether calm and focused or energetic and wandering or somewhere in the middle.
Diversity of race, gender, culture is obvious.  What may not be so obvious is diversity of thought, of style, of "being."  In the recent meeting, there was a bit of conversation that acknowledged that diversity isn't always obvious and that makes me hopeful.
Figuring out the discomfort
In the meeting, I was uncomfortable, and I couldn't quite figure out why.  I've attended those before and not been shy or quiet.  At one point I almost asked, "Is everyone here an extravert," because hands were raised for minutes at a time, but everyone kept jumping in.  I wrote down ideas, trying to get my head around how I would contribute, but every time I thought I had a cogent thought the conversation went in a different direction.
And you know what?  That's okay.  It is a joy to be part of a group that you just fit with.  These days, we're so focused on making it okay for everyone that we lose those protected, shared group experiences where we can just be ourselves.  Where we can talk about golf, or conservative politics, or WWII, or even Archie Bunker.  We all need to feel like a part of something.
I had to wait until I processed the conversation before I responded
Of course, the introvert in me needed time to process so here I am, writing down my thoughts to share, well after the fact.  In no way do I suggest that the group stop, or even change their format.  I think I may have missed the memo that said we're moving from a facilitated topic to a free-flow open discussion, but that's on me.  I know now and thankfully, my attendance is optional.
Perhaps there is a lesson in balance here
As we think about diversity and our honest intention of engaging a wide and diverse audience, we might want to include the diversity of preference and behavior as an element for consideration.  This is only important, though, if the group wants diverse dialogue.  If the purpose of the meeting is for like minds to come together and enjoy each other, that's a totally different purpose.
Susan Cain's book "Quiet: The Power of Introverts in a World That Can't Stop Talking" as well as her TED talk "The Power of Introverts" makes a good case for how important it is to have balance, and how introverts in their reflection may unearth new ideas that need to be considered.
Groups who have a good balance of Thinkers and Feelers also exponentially improve their chance to consider all possibilities through the balance of logic and sensitivity.
Assuming that there are events that must include diversity of thought, here are some parameters that have worked for me to make sure that those with different styles don't feel left out.
Give homework. Before anyone comes to a meeting, give them thinking questions that relate to the topic of the meeting.  That gives introverts the chance to identify and organize their thoughts so they can start right off contributing.  It also gives extraverts a chance to get some input from colleagues that might be helpful and different.
Schedule the meeting over two days. You may have a four-hour meeting, but if it's possible, do two hours one day, and two hours the following with homework in between.  This gives everyone time to think independently or to discuss what was on the table in the meeting.
State the purpose and style of the meeting upfront. If free-flowing, make sure participants know that so they can make an informed decision if attending is optional.  If attending is not optional, consider your participants, and if there are introverts, change the style or you won't hear from them.
Have ground rules. Let the participants define these rules at the beginning of the meeting which gives you, the facilitator, terrific insight into what matters to your participants.   Perhaps you can also ask the participants how they want those ground rules enforced – will they speak up, or do they expect the facilitator to monitor?
We are a diverse nation.  As we struggle to navigate this diversity, it is important to remember that diversity is not always visible. But diversity of thought is a powerful force that might, just possibly, obscure important ideas or issues.  If we are to move forward it will be important to see others' realities, open hearts, and minds and learn from each other what we may not know ourselves.