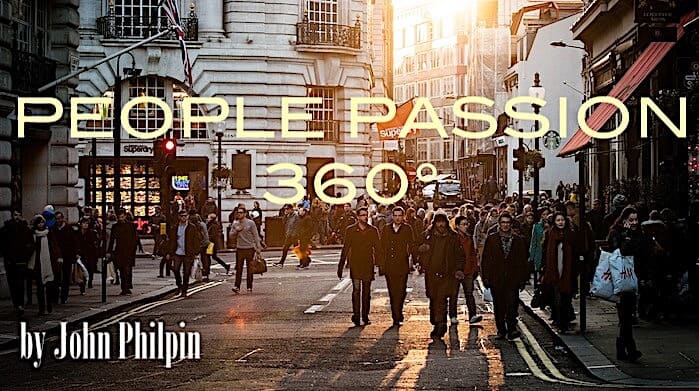 Analogies Help – But Data 'IS'.
You might recognize some of the headings in the rest of the article. They are all analogies that various people have used to try to reveal the mystery that is data. One by one I provide context, my take on the analogy and (spoiler alert) explain why I reject each of them.
EDITOR'S NOTE: ENJOY PART 2 AND PRIOR IN THIS EXTRAORDINARY SERIES BELOW⤵︎
Data Is The New Oil
A term originally coined by Englishman Clive Humby in 2006. In case you haven't heard of him, Clive and his wife Edwina Dunn were the team that created the Tesco club card system in the UK back in the mid-90s. They knew what they were doing … very well. Causing Tesco Chairman Lord MacLaurin to say;
What scares me about this is that you know more about my customers after three months than I know after 30 years.
Today, we know very well the power of oil and what it has done to power our world in the past 100 years. But like coal, it is an extractive industry. An industry that enlightened individuals reject, preferring environmentally friendly alternatives such as wind and solar. It is also true that oil has made a lot of people (although only a few in the big scheme of things) a lot of money. Not least of which Saudi Arabia, to choose a country at one end of the 'rich-through-oil-how-well-do-they-share-the-wealth' spectrum and Norway at the other.
'Data is The New Oil' emerges from a position of exploitation. 'All that data is there – just waiting for us to mine it. Let's go!.
The analogy, of course, started with Humby, creating a term some 12 years ago, which in turn was borrowed from the Industrial Age that goes back well over a couple of hundred years.
Extractive industries are on the way out and being replaced with other eco solutions such as wind and solar. As a self-appointed guardian of how the language we use in conversations changes perception and particularly noting that business co-opts language to subvert the true meaning of what is going on, I think we should be more cognizant of our choices.
Why hitch an antiquated wagon to a concept that is so full of future possibilities? Why? Because.
Because 'Data' and 'Mining data' is a convenient shortcut that works to the benefits of businesses who exploit that data to make money.
'Data is Oil' allows us to accept that we 'mine for Oil', so of course we should expect Data to be mined. But why? Whoever said that was ok?
No. 'Data' is not 'The New Oil'.