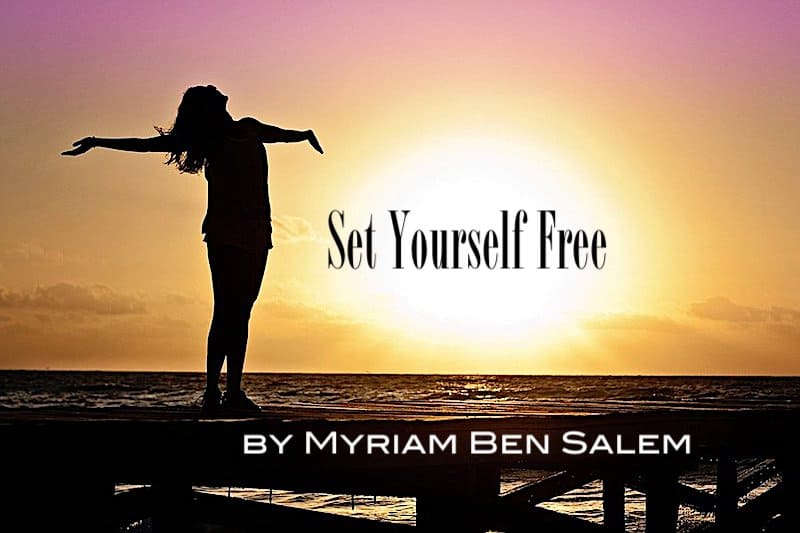 This is the story of a mother and her beloved daughter. The little girl comes back from school crying. Her mom, terrified, asks her what's going on. The kid answers through her tears she got only an "A" mark for her math exam. Relieved but frustrated by noticing her daughter is becoming a perfectionist, and, in a trial to awaken her, the mother slaps her little baby's face. Suddenly, the girl stops crying, and here is the implicit message she's getting and the pattern she's subconsciously creating:
When you screw things up and that you're feeling upset, you're not allowed to show your emotions…
We need to pay extremely attention to the story we're implicitly telling our kids. As Dr. Bruce Lipton is brilliantly stipulating:
"The program we acquired in the first 6 years shapes how we live our life. From the first 2 years before birth to the first 2 years, we are in the lowest frequency called "Delta". For an adult, Delta is like sleeping or being unconscious. For a child, it is like being behind a window watching the world but can't respond. From 2 to 6, there's a higher activity called "Theta". When we're in Theta, it's like imagination. That's why children between 2 and 6 mix the real world and the imaginary world in their play. When the child gets to 6, another level starts called "Alpha" which is calm consciousness. When the child reaches 12, s/he can express all the ranges from "Delta", "Theta", "Alpha", and this is like schoolroom consciousness called "Beta". The most important point is that consciousness, the way we think consciousness, is not available to the child until after 6! The first 6 years are the programmable state. Whatever goes in the first 6 years is the first structure in the subconscious mind. This period of our life is where we learn the fundamentals of relationships, connections, family, and community."
What if the mother did the following instead?
First, she starts by giving a big hug to her kid. Indeed, what the little girl needs most, at this stage, is to be reassured and to feel secure, and giving her a warm hug is producing Oxytocin in her veins: the chemical of trust & peace.
Now, she looks into her baby's eyes with a genuine smile and tells her:
You know love, I fully understand… You adore being excellent and that's completely legitimate. I also do. Excellence & quality is one of the Universal Correct Principles and I will never advise you the opposite! But, here is the thing sweetheart: We are allowed to fail. We are allowed to make mistakes; otherwise, we would just be robots, and this is the last thing I would wish you. Think about it as if you're shutting down your emotions and killing your beauty & creativity… The most important thing to always keep in mind is how we respond to our failure. I want you to know and always remember this: even when you'll be having an "F" mark, I will still love you and you will still be the best gift of the Universe. Who you are is more than enough baby love…
I am leaving it to you to imagine how this little girl would feel afterwards!
Not only what we tell our kids is important, but also who we are as a person
In the words of the lovely Brené Brown:
Who we are and how we engage with the world are much stronger predictors of how our children will do than what we know about parenting
Starting by working on our own "never enough" conditioned lens, starting to truly love ourselves and move from the 'reactivity' sphere to the 'proactivity' and, ultimately, the 'interdependency' arena is a MUST if we'd like to have a chance to raise balanced kids engaging in life wholeheartedly, believing in themselves, able of critical thinking and of challenging the status quo, and emotionally smart enough to build healthy boundaries & relationships!
We messed up guys; we really did and for so long! This planet is bleeding and begging us for stopping the hemorrhage…
Maybe it's time to clean up the mess we've created by practicing daily self-awareness and raising free spirits and passionate individuals feeling fulfilled by giving back to the world no matter how big or small, and by driving a real change much bigger than themselves?
Would you consider this, please?