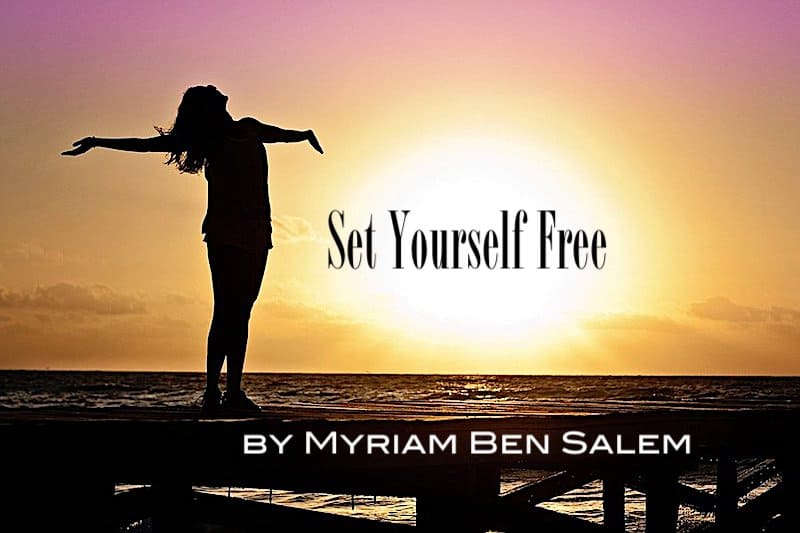 I want to start this article by asking a question: "When you think about the educational system, what is the first word that comes to your mind?"
School? Uniformity? Conventionality? Teachers? Discipline? Control? Sustainability? Learning? Knowledge? Efficiency? Homework? Pressure? Exams? Degrees? College? Fees? Limiting? Broken?
Those were the answers to my first circle. The last attribute broke my heart, but it speaks so much truth.
I am guessing that, like all my friends living on several continents — so that to get a global impression, no one of you would have thought of the words freedom, empowerment, pleasure, passion, creativity, happiness, balance, servant leadership.
People who are scripted deeply in logical, verbal, left-brain thinking will discover how inadequate that thinking is in solving problems that require a great deal of creativity. They become aware and begin to open up a new script inside their right brain. It is not that the right brain wasn't there; it just lay dormant. We haven't been developing the muscles, or perhaps they had atrophied after early childhood because of the heavy left-brain emphasis of formal education or social scripting.

~Stephen Covey
What about starting from the very beginning? Sounds like a wise plan, right?
This educational system I am imagining will be effective only if we raise kids in a healthy family system. We need to understand that human beings do not have access to consciousness until their 7th year.
"Come on, Myriam! You must be kidding me!"
I'm afraid I'm not. If you need to blame someone here, it will be the brilliant Epigenetics expert Dr. Bruce Lipton who is stipulating the following:
The most vital point is that consciousness, the way we think consciousness, is not available to the child until after 6!
The program we acquired in the first six years shapes how we live our life. From the first two years before birth to the first two years, we are in the lowest frequency called "Delta". For an adult, Delta is like sleeping or being unconscious. For a child, it is like being behind a window watching the world but can't respond. From two to six, there's a higher activity called "Theta". When we're in Theta, it's like imagination. That's why children between two and six mix the real world and the imaginary world in their play. When the child gets to 6, another level starts called "Alpha" which is calm consciousness. When the child reaches 12, s/he can express all the ranges from "Delta", "Theta", "Alpha", and this is like schoolroom consciousness called "Beta". The most vital point is that consciousness, the way we think consciousness, is not available to the child until after 6! The first six years are the programmable state. Whatever goes in the first six years is the first structure in the subconscious mind. This period of our life is where we learn the fundamentals of relationships, connections, family, and community.
Pre-requisites of the educational system
Being armed with such information, how would we be able, as parents/caregivers, of raising the free spirits who would thrive in this new educational system?
Elevating them instead of criticizing them.
Actively listening to them so that to help them avoid developing a narrow range of thinking.
Being consistent in terms of showing affection. Loving them unconditionally, so that they feel emotionally safe, given space to create and stay connected to their inner passions.
Celebrating them and being their cheerleaders — even when we could be worried about the future of those passions — instead of limiting them with the "success" social lens.
Teaching them the value of giving, to be empathetic to others, and reinforced their efforts.
Teaching them responsible behavior by letting them make their own choices, empowering them to do so, and making sure to take note of the good things they do.
Reminding them daily that their worth is intrinsic and only depends on who they are as a person. They need to get the message that they will never have to prove their worth to anyone, but that they can aspire to grow and become better from day to day.
The only person they would need to compare themselves to would be the person they were yesterday. We call this behavior the "Abundance Mentality"!
Raising them in alignment with the principles — namely respect, fairness, integrity & honesty, human dignity, abundance mentality, service, quality or excellence, potential, etc…
You might be tempted here to ask yourself "When is she planning to introduce this new educational system?", right? 😊
I am inviting you to have a look at the featured image above, and tell me what you're feeling? On point! A human connection. Having such a circular layout — making it possible for each student to see everybody else — is already a great start to create a friendly atmosphere and break the ice in no time!
Now let me introduce to you this educational system big lines:
All the schools are pretty much the same
When our neighbor asks you "Which school your children will be going to?", your answer is "The closest one to the house." There would be no need to plan your residence area depending on your search for the most suitable school anymore. We need to represent the fairness principle carefully. Similar educators' qualifications. Similar educational means. Similar pedagogy, etc. What is that supposed to create?
Nurturing the kids' core values which have been vehiculated to them by their parents. Observing the alignment between what they were told and its execution in their schools is creating a sort of faith in the world's goodness!