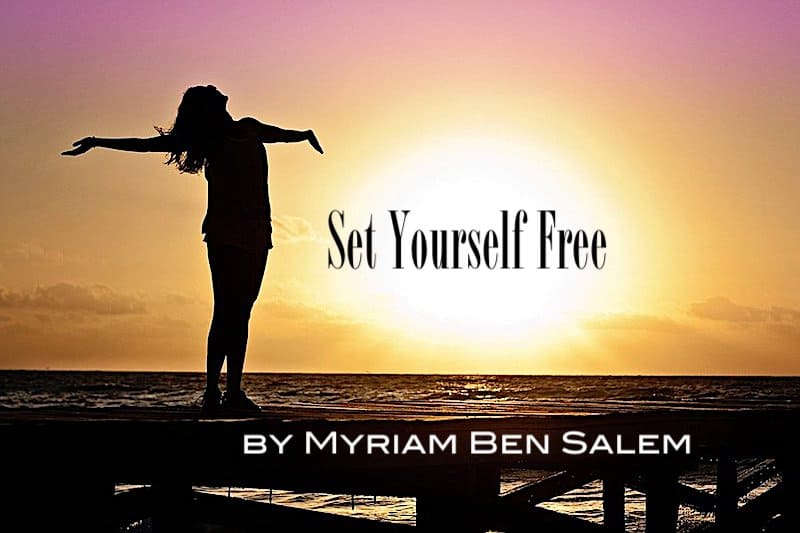 Don't you think the time has come to clean even a tiny part of our mess and provide animals with all the attention they deserve?
Although humans come first as we must, there is a special place for our four-legged friends in our animal lovers' hearts.

—Darlene Corbett
This beautiful quote extracted from an exquisite piece created by my dear friend Darlene Corbett and shared on BIZCATALYST 360° was the trigger of articulating my thoughts. For this, I am sending my deepest gratitude in her direction!
I will need to respectfully disagree. It seems to me there is no legitimate reason why people should come first. Don't get me wrong. I am not saying our species is not a priority.
I am merely stipulating it doesn't have to be at the top of our life priorities list!
Unlike human beings, animals stayed pure. I believe all of them deserve our compassion and investment in time & energy whenever is possible.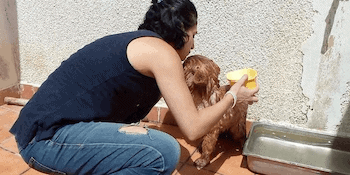 Appealingly, we may offer free acts of kindness to strangers from humankind. If you know me even a little, I trust you are already aware that almost all of my storytelling promotes tender-heartedness and implicitly models servant leadership. Nonetheless, I am a firm believer that investing in humans — in other words, relationships — need to be selective and earned. The ability to build trust is a prerequisite to me.
As opposed to the magical animals, all we can have for some people is unconditional love and pity while wishing them peace. This universal love is accessible when reconnecting with the true self—at least to some extent.
Appealingly, we stole the animals' environment because of our self-centeredness, greed, and the delusion of being the Centre of the cosmos and superior species. As if it wasn't enough to destroy their world — mother nature, we also exploited them remorselessly, starting from the Agricultural revolution.
Interestingly, I began the work of turning vegan because of it, and I am thankful to my first volunteering program in Brazil for allowing me to live as so for three weeks.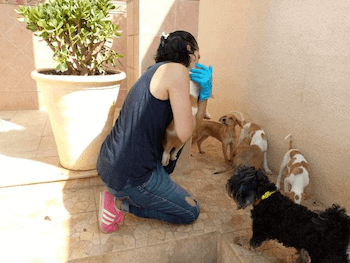 I know it is a matter of time until it becomes a reality. By working on it, I mean doing the required inner work of progressively moving from hating cooking to hopefully loving it at some point. I have the following proof from my history it is feasible:
While I was enjoying my Body Balance class today, I had an epiphany: "Hold on, Myriam; you're already flying!" This class is a beautiful mixture of three disciplines: Yoga, Thai-Chi, and Pilates — in other words, equilibrium is a keyword. One of the movements is going by the name of "the airplane"! You need to understand that I used to hate this class before 2019. I couldn't stand stillness. From 2010 to early 2019, I used to exclusively attend cardio classes, where I could be wild and let the warrior in me express herself! In January 2019, the unexpected for an unconscious person like the former me occurred: an offset of my left patella! I was not yet aware of my irresponsible exercising behavior that was 100% focused on cardio training. I felt devastated. I was still healing from my narcissistic abuse that almost killed me three months earlier so that I could gain some strength before starting the process of re-writing my invasive subconscious program. Exercising was one of my foremost healing resources. I stopped for a moment and reflected on it. What if this was the universe's new sign telling me I was ready for the real homework? Did you guess what I did? Bingo! I listened to the sign!
Also, I am still unable to afford to become vegan, substitutes-wise. Doesn't this speak volumes about how subtly disrespectful towards animals the part of the globe I am living in is?
Last words
Your priorities are your choice, and I will always respect them, whatever they are, given that I respect you and believe in free will. Also, I will wholeheartedly support them, especially if they are principle-centered and coming from some self-aware explorations.
I only thought of sharing my perspective about why it is fair, to me, to put animals first with the hope it will resonate with you. I will still respect and value your perspective if not!