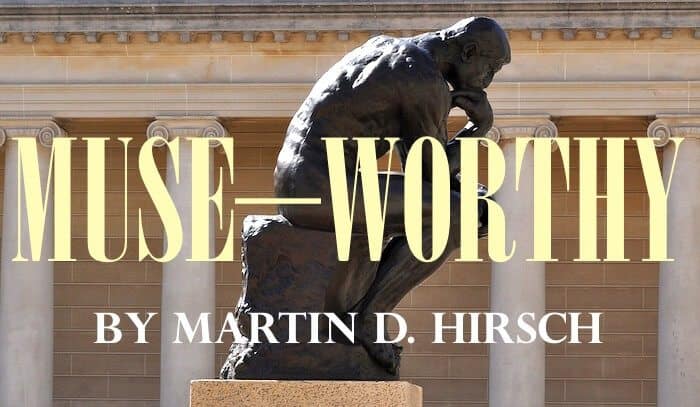 "John, we love you!"
A woman behind my wife and me in the massive security check-in queue at JFK was shouting to the man being escorted with his wife, VIP-style, to the front of the line. As we were trying to figure out who they were, the couple turned their masked faces to acknowledge the adulation and we realized it was John Legend and Chrissy Teigen. News reports later revealed they were on their way to Barack Obama's big 60th birthday bash in Martha's Vineyard, on what happened to be the same night my wife and I were departing on our first post-pandemic visit back to Switzerland, where we'd lived as ex-pats from 2001 until coming home to New York in 2017.
Since then, we'd carved out a few weeks in our calendar each summer for a hiking holiday in the Alpine village of Zermatt, followed by visits with close friends in our adopted home in Basel. But that tradition came to a screeching halt, along with the rest of routine life, when the global pandemic hit a year-and-a-half ago. My wife and I were about to get a crash course in not only how much things in the world had changed since the advent of the coronavirus, but how much our beloved Basel had transformed in the 20 years since we'd transplanted ourselves there.
Security Checks and Viral Screening
Whereas 9/11 had ushered in the new reality of time-consuming, antiterrorism security measures to increase the safety of air travel, the global pandemic added another layer of antiviral screening for vaccination certification and negative covid test results. So even though my wife and I arrived at the airport a full two hours before our departure time, thinking we'd be able to check-in and have a quick dinner before boarding, it wound up taking every second of that time to get to our plane while passengers were still boarding. 
Since the pandemic hit, we'd also gotten out of practice planning and packing for a major vacation, being squeezed into stuffy indoor spaces, and spending intimate time with people in real rather than virtual get-togethers. For 18 months I had not packed a suitcase, done hardly any socializing nor navigated an outing more complicated than a socially distanced trip to the Whole Foods Market to buy groceries.
Now more than ever, we found it annoying and uncomfortable being in sardine-can conditions in international airports – none worse than JFJ – where not a lot, but still too many selfish people wore their face masks down around their chins or around their necks like scarves. 
Before flying back to the U.S. from Switzerland, we were required to get a covid test and were taken by friends to a huge warehouse in an industrial section of town, where the process was simple, fast, and efficient, and the Swiss reputation for precision was clearly manifest. That aspect of the life we remembered had not changed. But so much else had.
Holding Back the Hands of Time
When my wife and I arrived in Basel in June 2001, I remember feeling it was like going back in a time machine to the American life of my '50s childhood: orderly, slower-paced, predominantly white, clean, civilized, law-abiding. Shops closed early and shut down altogether on Sundays; it was difficult finding English-speaking service providers, and I was even expected to follow along as best I could with the German spoken at staff meetings at work.
By the end of our first decade in Switzerland, our salt-of-the-earth neighbors were lamenting the fact that they no longer felt they were in their own country "with all the dark faces" they passed on the city's Marktplatz, Basel's central market square. The powerful right-wing Swiss People's Party launched an infamous campaign addressing that sentiment, featuring posters and ads showing three white sheep standing on the Swiss flag as one of them kicks a single black sheep away.
The Marktplatz my wife and I strolled through on this trip was more diverse than we'd ever seen it. The still largely white crowd was now much more liberally marbled with Black, brown and Asian people, with the youth, in particular, easily intermingling. Friends told us that many in Basel had participated in Black Lives Matter marches last summer following George Floyd's killing in Minneapolis. We couldn't imagine that happening in our time in Basel.
A Medieval Village Gets Woke
And what a shock when we came upon an exhibit at the Basel Kuntsmuseum, established in 1661, featuring the work of Kara Walker, a Black American artist known for exploring race, gender, sexuality, violence, and identity in her work.
The poster advertising the exhibit, titled "A Black Hole is Everything a Star Longs to Be," featured an impressionistic image of Barack Obama holding the severed head of Donald Trump in his lap in the artist's take-off on Shakespeare's Othello. Granted, this was in the historic museum's "New Building," specializing in contemporary art. Nevertheless, we couldn't help but marvel at how such a seemingly quintessentially American collection of Black-rage-inspired imagery of white supremacy, transgenderism, and various other woke themes could have found a welcome venue in the conflict-averse Swiss heart of Basel. The distance, the difference between Basel and the U.S. that were so pronounced 20 years ago seemed to have been worn away by some sort of dramatic global cultural climate change that ran parallel to the one wearing away Switzerland's glaciers and America's coastlines.
Time Makes Us Older
Another change that had an even more profound impact on us was the effects of time on our relationships with Swiss friends, and especially with their children and parents. Infants and toddlers we'd grown to love during our ex-pat years were now in their late teens and early- to mid-20s. Suddenly, it seemed, they were beautiful, smart, interesting, well-rounded young adults who spoke impeccable English and seemed on their way to extraordinary lives. Expert on all things American – fashion, literature, the arts, and politics – they made us feel that we were an intimate part of their development and would be lifelong friends with them, just as we are with their parents.
A dear friend's mother, who had welcomed us to her home for our first Christmas in Basel and treated us as family ever since, invited us for an elaborate lunch in her garden when she was still recovering from a difficult surgery on her hip. Well into her 80s and still weak from the operation, she was unable to hide the frustration she felt when her diminished hearing and slowed speech made it hard to engage with us the way she used to. But she clearly pulled out all the stops to make our visit memorable. When the meal came to an end, she told her daughter to bring out the old bottle of Glenfiddich 15-year single malt scotch we used to dip into during every visit, and to get just the right glasses to drink from. Only just the right ones would do. Because who knew if we'd be sharing a sip together again?
Revisiting the Road Not Taken
We spent the last several days of our vacation staying with U.S. ex-pats who'd arrived a few years before us and decided to stay indefinitely. They were working on getting their Swiss passports. Their life was, like Switzerland itself, peaceful, healthy, full of fresh air and frequent hikes in the hills around their ample property, which even included their own little vineyard. Like most everyone else in Switzerland, it seemed, they were disillusioned and deeply disappointed in America and loath to subject themselves to the more stressful, politically divided, and increasingly uncivilized state of affairs there. Spending time with them in their home gave us a rare opportunity to imagine what our lives might be like had we, too, decided to stay.
What We Learned
It was a lot to take in and process, but after an exhausting flight back and a restful weekend of recovery, my wife and I both felt rejuvenated and supremely grateful for the life we have – a life we never would have appreciated as much if we hadn't had the precious opportunity to live so far away for such a long period of time. We learned that you can go home again, and appreciate it even more than before.
We learned that no matter what horrible event makes the world seem like it will never be the same again – whether 9/11 or Covid-19 – we find ways to adjust and realize that life goes on, albeit with whatever inconveniences or workarounds the circumstances require.
We also learned that we'll accommodate a considerable amount of inconveniences and workarounds for the privilege of traveling the world, visiting old friends and new places, and experiencing our home with new eyes when we return. Maybe the Delta variant and other covid cousins will conspire to lock us down again next summer. But it won't keep us down for long because we'll lean to adjust and adapt, as we always do.
For now, we're happy to be back, but we can't wait till our next trip.
Image Credit:   Night walk along the Rhine in Basel, Switzerland. Photo by the author.