Have you ever wondered what the world's richest people studied in college?
I

f you guessed that
many of them have degrees in business or economics, you're right. But there is actually a surprising amount of diversity in the types of degrees that today's wealthiest individuals hold. We dug into the data in order to create these
maps to show the college degrees of each country's richest person.
Here's a sneak peek into some interesting data you'll find in the maps:
Canada's David Thomson ($37.5B) holds a history degree.
Kwame Addo Kufuor ($1.2B) of Ghana has a degree in medicine.
Multi-billionaire, Iris Fontbona, has no degree at all!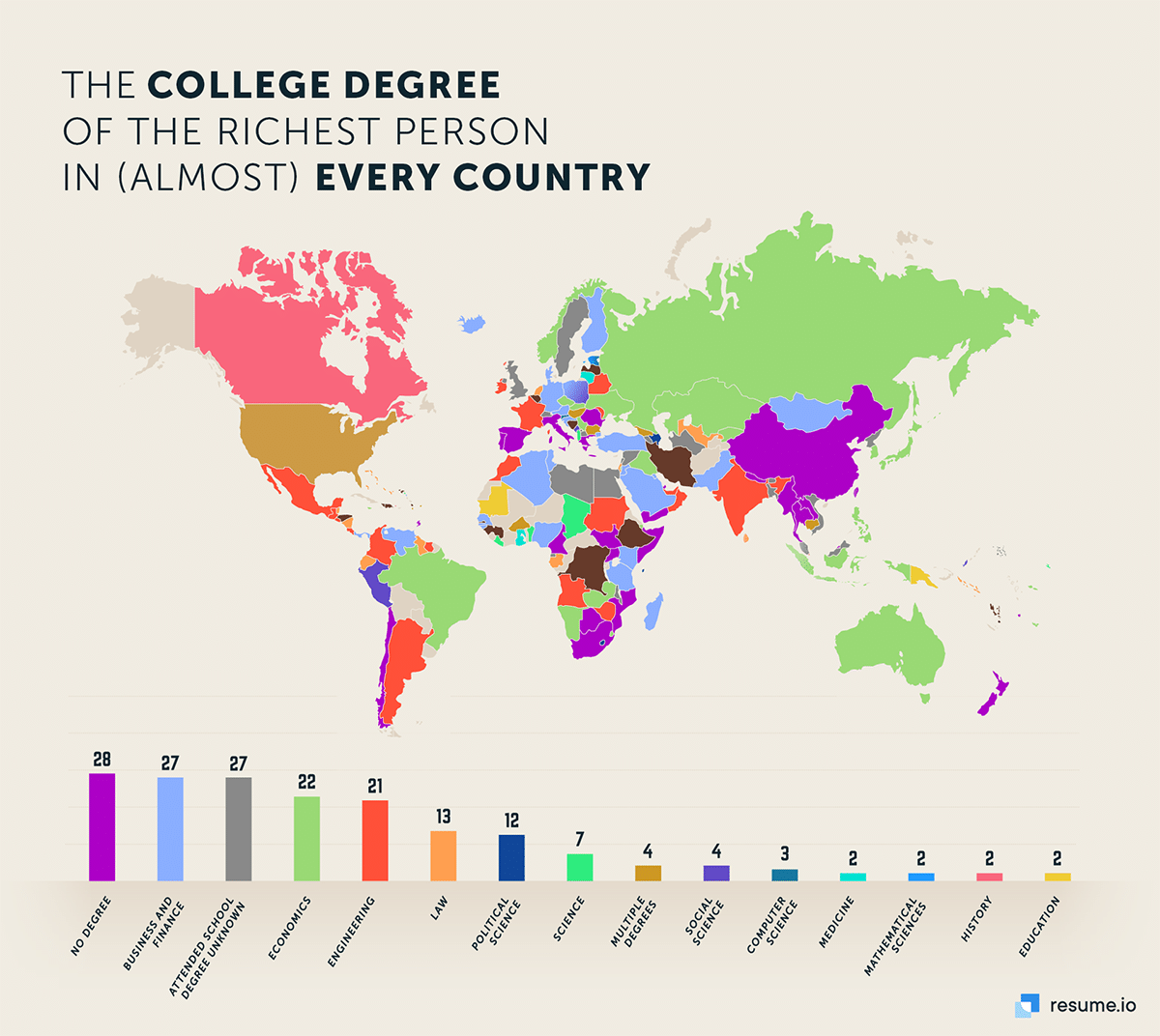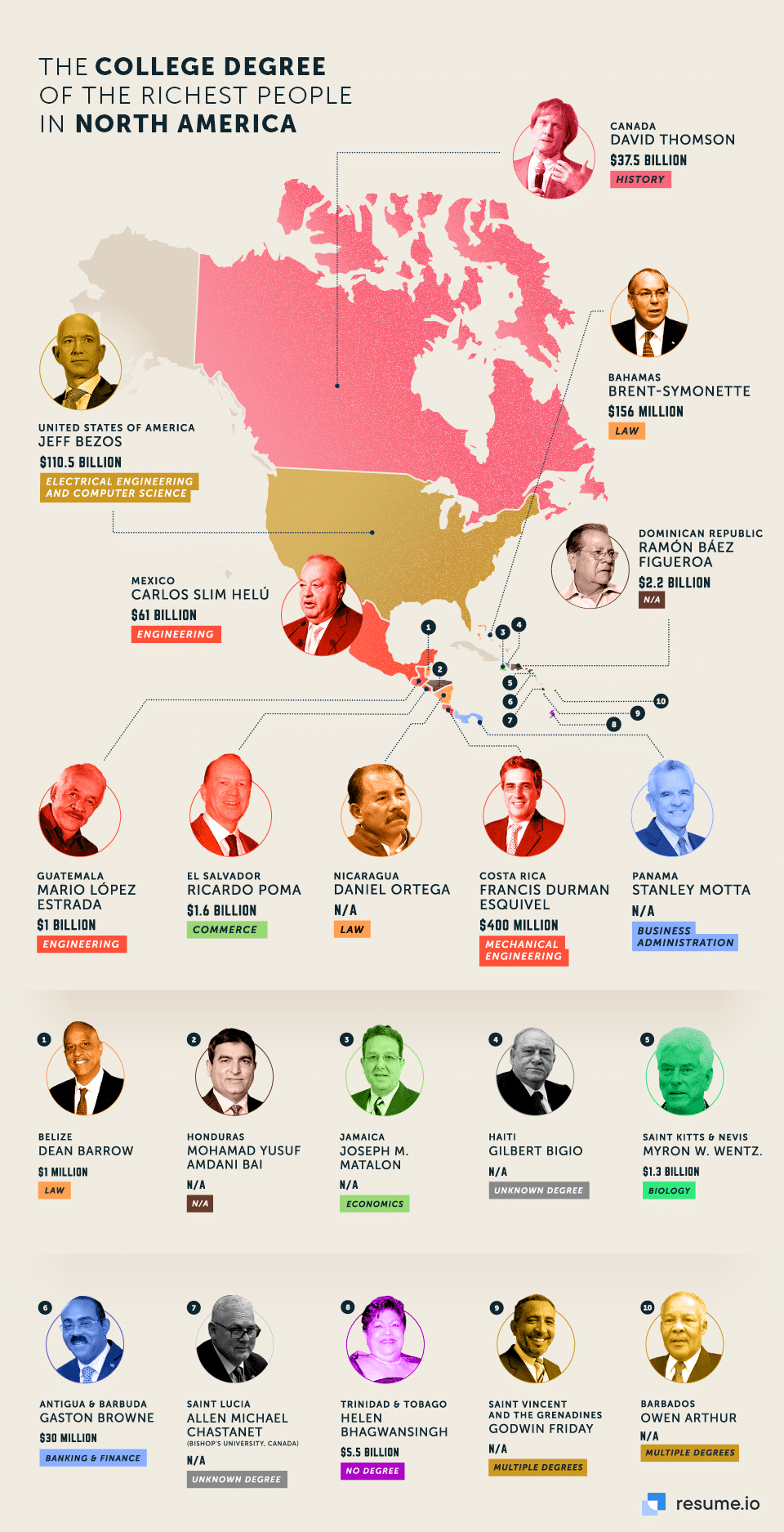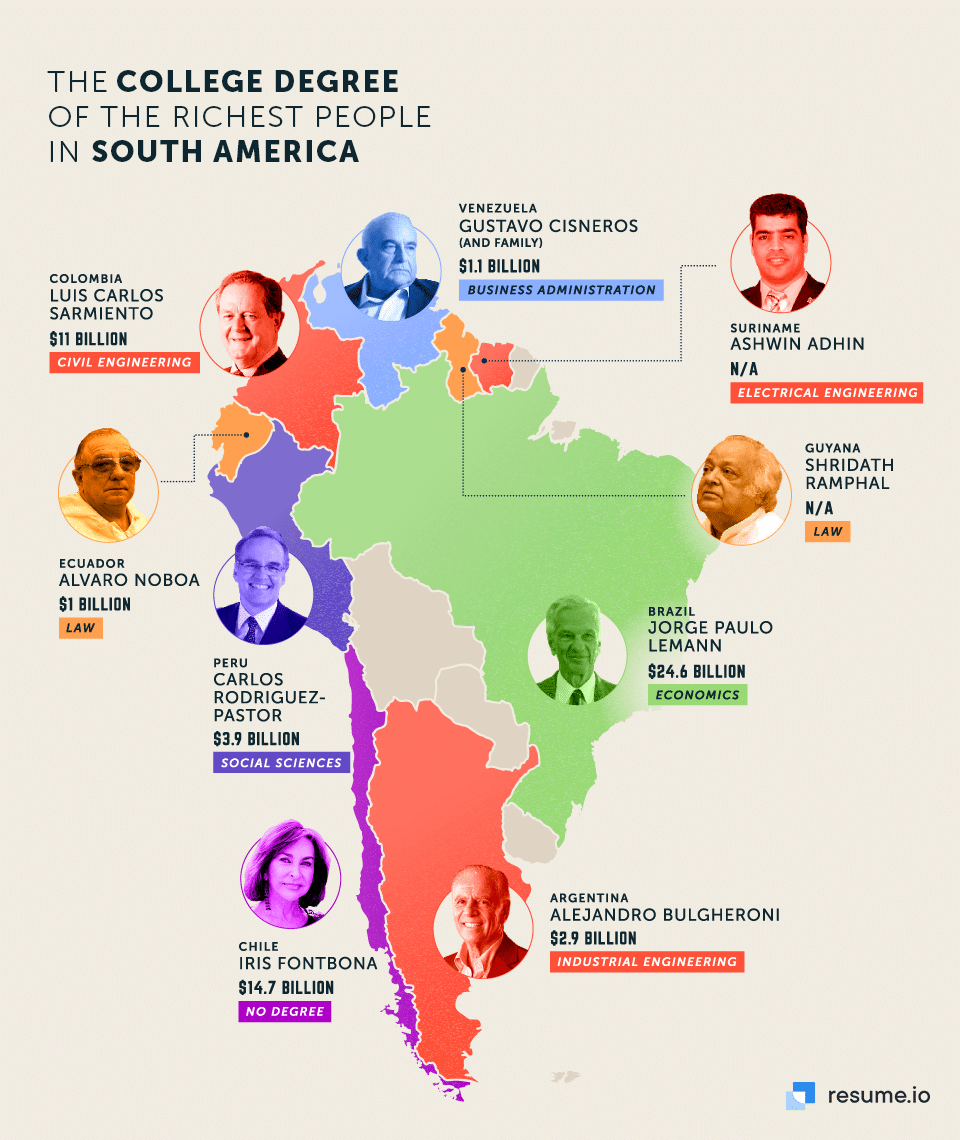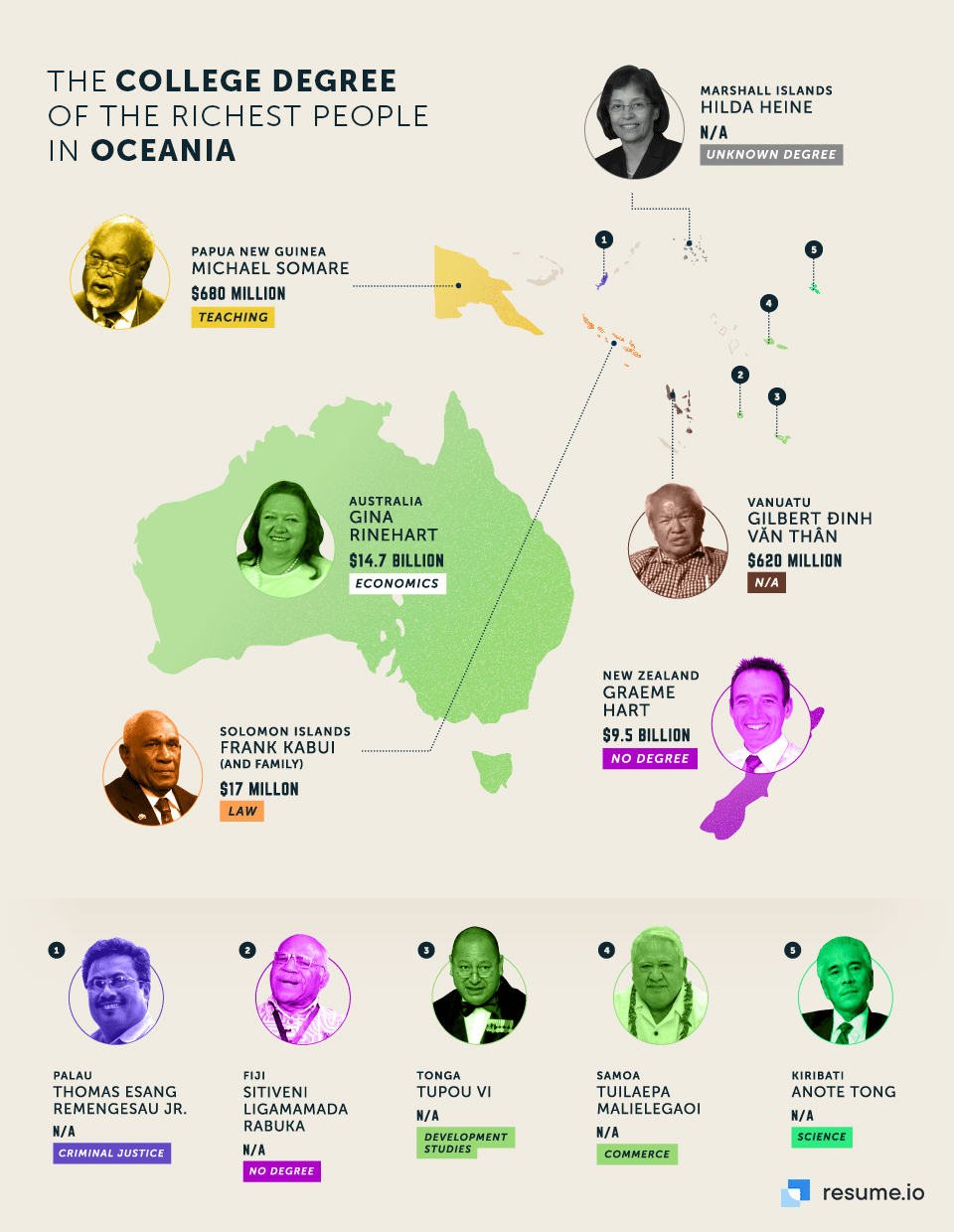 Degrees of Each Country's Richest Person, courtesy of Resume.io