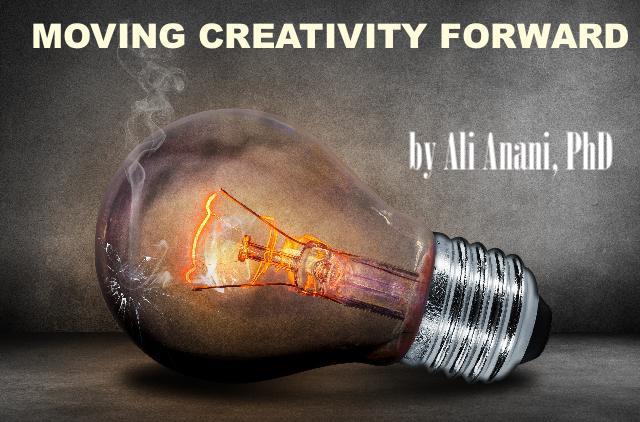 I received a telephone call from a friend. His sad voice and emotionally- packed words moved me. He complained that he could longer bear his burden of debts piling up with no hope in sight. He asked if I could find him a job.
I felt his need and the need to extend a helping hand for him. Pondering on his misery, I found myself writing this post to share some thoughts with the readers.
I started by asking myself "would anybody go shopping and purchase items that would make him sad"? If not, why many people fill their life-shopping cart with items that make life miserable?
It all begins from inside. It is our choice with what we fill our shopping carts with. If we choose to fill the cart with heavy emotions then it shall be difficult to steer the shopping cart and it becomes unmanageable to drive.
Worse is if we have sore shoulders. In a comment, Charlotte Wittenkamp wrote, "One of my gifts is that I am good at removing tension from sore shoulders". This is a great and humanly act, but is it enough if the heart is sore? It is like carrying very heavy items with no cart to help.
How do we deal with loaded emotions?
Therefore, we have emotional loads that drag us from life and weakened sore shoulders that making steering the cart of life in the desired direction chaotic and imbalanced.
I find that applying the Blue Ocean Strategy (BOS) is of value here. We may eliminate the causes that fill us with heavy and depressing emotions. We may reduce these burdens, increase them or find creative ways to transform them into lighter loads.
Ideally, we want to shop for light items. If we fill the shopping cart of life with heavy items, the front wheels of the cart lose their alignment, and controlling the cart becomes difficult and frustrating. Moreover, the wheels when loaded with dirt weaken and become useless. It is as we shop in a dirty place. If we avoid doing this why then do we allow our cart of life to go on dirty paths that put the cart and so our lives out of control?
This realization is the elimination of the source of heavy burdens. When we lose faith and self-confidence that light shall emerge no matter what the darkness we are in stays. It is our attitudes that need upgrading if we are to lessen the load we place in our cart of life.
The second approach is to reduce your burden. Remember that your words become your actions. Reduce the negative words that make chill your actions and cause the loss of your strength to move your life-shopping cart with. Avoid the negativity bias that magnifies your worries and makes them heavier. If you do you lose your strength and your shoulders shall sore and be unable to move the cart of your life and frustrate you.
Ask for help but remember you need to help yourself first. People shall volunteer to help if they realize you helped yourself first.
The third approach is to increase your strength and the strength of your life cart so that you may steer it in the right direction. It makes no sense to increase your worries and your load so that you lose your strength to move your life and live a light life.
The fourth approach is being creative in transforming your heavy load into something lighter. Remember that a heavy stone sinks in water. However, if you lubricate the surface of a stone with a suitable lubricant the stone floats. It is because lubrication introduces a new surface tension force that offsets the tendency of the stone to sink.
So you can. You do not sink if you lubricate your thoughts with hope and beliefs that there are opportunities available. Do not ask questions such as why a mi so unlucky or why me? These questions eat away the tires of your life cart and erode its steering. You only make life worse than it was.
Easy times are not testing times. The hard times provide us with the opportunity to be creative and find a way to move forward.