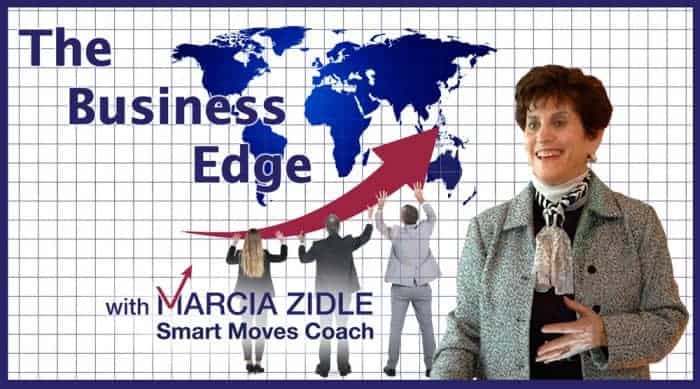 [su_dropcap style="flat"]T[/su_dropcap]HE ANSWER: They are always encouraging their employees to focus on how to better serve their customers.
3M wants its research staff to mingle with customers and discover new product ideas. This innovative environment created the famous Post-it notes and other very profitable products.
Southwest Airlines has had a culture committee at its various locations to walk, talk and improve customer service. To them it's important to serve the customer based on what the customer expects rather than what headquarters thinks the customer expects.
GE's well-known Work-Out program regularly asks staff at every level questions like: What procedures don't make sense; where are we wasting money? How can we add value? It played a key role in the company's phenomenal success over the past decades and has been implemented in many other businesses throughout the world.
You don't have to be a huge corporation to cultivate a "how can we better serve the customer" spirit. Here are three strategies for small enterprises that will quickly enhance your employee's involvement and engagement.
Go on a treasure hunt.
The problem in most businesses is not lack of good ideas. It's lack of interest to search for treasure that already exists. In our WOW program, front line staff brainstorms better ways to delight the customers. This exercise never fails to generate around 100 "gems". These gems can range from coffee and cookies for waiting customers to something more costly yet more highly valued- providing busy parents with free limousine service to pick up and return their children for orthodontic appointments. And I can attest to the last one.
Start a one solution a month program.
Ask your staff to focus their creative juices each month on a specific service or product quality problem. It could be late deliveries or orders getting lost or whatever. Employee teams assess the ideas and make recommendations. Each month, at least one idea is implemented and the contributors are recognized and rewarded. Make sure you celebrate the small "wins" as well as the big ones.
Talk with your customers at the point of service.
Leaders can learn a great deal simply by spending time watching, listening and interacting with actual customers. You may see and hear some negative things but don't despair. You then can turn this around by asking your customers what would make it a more positive experience. Bring back their ideas and decide which ones you can be put into action now to improve your service or product. Many times they know better than management!
[su_box title="SMART MOVES TIP" style="glass" box_color="#2f598a"]Always serve extra hot fudge sauce on hot fudge sundaes. It makes people overjoyed and put them in your debt. That means doing the little extras can turn into really big things – loyal repeat customers who spread the word. We all want that, don't we?[/su_box]
Is everyone, including the front line, the support staff, the sales force and all your managers, focused on delivering outstanding customer experiences every single day?  Here's how to make it happen. Get the 35 Customer Service Tips that Will Keep Them Coming Back. Send an email to [email protected] with Customer Service in the subject line. And let's start a conversation.
My Motto Is:
If you do what you always did, you will get what you always got. Therefore, MOVE outside of your comfort zone; that's where the MAGIC happens." To bring that magic to your leadership and business, subscribe to Marcia's monthly Execubrief: Business Edge- Smart Growth Strategies with insights, inspiration and intelligence on how to build great businesses that matter- those that do well and do good.
What's Your Success Score?
Are you starting a business; growing a business; selling a business or re-charging a business? Do you have the right stuff to build a highly organized, innovative, productive, and profitable enterprise? How well does your business stack up with other companies? The Manage Hub Success Score will tell you!