In this era of the digital revolution, a lot is happening in the online world. Alongside online shopping and interactions, the digital footprints of trading are growing by leaps and bounds. All thanks to the emergence of blockchain technologies. Unlike conventional ledger and book-keeping, blockchain is a decentralized ledger, which means there is no central proprietor to impose regulations. Instead of real currency, it uses digital – cryptocurrency as a medium of exchange, escaping interbank transactions.
Have you heard of Bitcoin? It has been making waves on the internet for the past few years and although cryptocurrency has been around for a while, we still haven't seen its full potential yet. People are enjoying seamless payment options because it enables them to eliminate exchange rate charges and overhead fees. It also facilities cross-country transactions, helping entrepreneurs expand business models and pilot projects. Thus, sooner or later, everyone will be using cryptocurrency.
However, it is quite different from traditional currency. People need expertise and education to invest in cryptocurrency and assess the credibility of projects. Are you wondering how to step into the crypto industry? Firstly, enroll yourself in an online course in cryptocurrency to learn the ropes. It will help you understand the capabilities and limitations of cryptocurrency, giving you the ability to evaluate crypto projects. Here we are unfolding eight essential skills to assess the viability of crypto projects.
1.   Tech Literacy
Having a keen understanding of cloud servers, quantum computing, or ERPs is not enough to deal with cryptocurrency. Investors should be well-versed with different tools and platforms to apprehend the versatile blockchain network. Firstly, soak up the unusual types of payment currencies because cryptocurrency has much more to it than just bitcoins. Have a look below.
Bitcoin (BTC): In 2009, this was the first cryptocurrency in the digital world. It still has the highest market value and most users.
Litecoin (LTC): It is an open-source software project that uses Scrypt to secure algorithms. Most importantly, it has a higher coin limit than bitcoin.
Ethereum (ETC): This currency uses smart contracts that investors can write and control.
Before delving into crypto projects, make sure you have the knack for currencies. Alongside this, beware of new-age concepts – artificial intelligence, machine learning, and the internet of things to recognize their influence.
2.   Analytical Skills
In the last five years, the market cap on cryptocurrencies has significantly increased. As of May 2020, it stood at $265.545 billion, indicating a miraculous leap in investing history. Instead of backing off due to cryptos' volatility, put your analytical skills to use and make informed decisions. As the internet is overflowing with data, start utilizing it for every significant investment decision. After all, data science and blockchain technology have the power to shape this modern world.
The crypto market is unpredictable, with a lot of speculative activity. Price charts show sharp peaks, while troughs indicate unstable prices. Fortunately, your analytical skills and data-driven approach can make sense out of a crypto market. Firstly, measure crypto against dollars to determine its real-time value. Likewise, leverage big data to perform analysis on crypto projects. You have to analyze the statistical properties of the multiple cryptocurrencies and comprehend the changing patterns. Most importantly, utilize python scripts to develop algorithms and anticipate currency pricing.
3.   Know-How of Price Correlation.
In 2020, there are more than 1300 coins in the crypto market. When it comes to assessing the growth of crypto projects, price correlations can come in handy. It compares two commodities in the same niche to understand the relationship between the two assets and studies how the price of an asset behaves in relation to another, thereby uncovering the potential risks.
In case there is a positive correlation between two currencies, the fluctuations in one coin will lead to instabilities in another. Thus, equip yourself with price correlation techniques to diversify your portfolio. Believe it or not, but it is never a wise decision to put all your eggs in one basket.
4.   Smart Contracts
As more currencies are emerging, smart contracts have become a general term in the blockchain industry. Therefore, investors must use these smart contracts to discover viable crypto projects. Do you have any idea about how it works? Well, these contracts allow two parties to exchange goods and services without any intervention from an intermediary.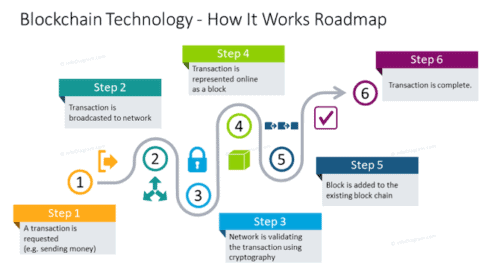 The payment process with smart contracts is pretty straightforward. You will put in the payment, choose a product, and get it with the remaining change. You can establish these contracts in law, construction, manufacturing, or any other industry. Alongside building contracts, you should know how to analyze them to avoid fraudulent activities.
5.   Understanding of Blockchain Security
Are you aware of crypto protocols? Cryptography is a fundamental skill in the blockchain's domain. It helps you understand the tips and tricks of protecting your data from unauthorized user access. Unsurprisingly, security frameworks are evolving for compliance and legal needs. Security skills like wallet key, hashing and elliptic curve digital signatures are crucial to cognize.
The key to the wallet could be a passcode or fingerprint that will prove your ownership. Alongside securing your wallet, fathom the difference between public and private keys. Simultaneously, wade through cryptographic hashing. It would have 20 or 200 characters information, but the output will be of a length you have chosen. All these security measures let you delve into hackers' mentality, making your digital profiles more secure.
6.   Programming Skills
Blockchain technologies are pretty complicated due to multiple encryption and data servers. How about you learn a few programming languages? Java can develop compound solutions regarding the progress of crypto projects. Likewise, C++ is another popular language amongst blockchain developers. And having a knack of this can help you adjust readily in this crypto world.
Besides, python lets you utilize Anaconda – the most popular data analysis tool. It unfolds bitcoin's behavior, fluctuations, and future prices. Before investing in any crypto project or currency, consider learning at least one programming language to reap the benefits of analytical tools.
Final Thoughts
In an organizational setting, IT professionals and entrepreneurs are putting every effort to apply crypto. Some are working on digital products, while others are trying to dig down investment opportunities. In addition to the traditional bitcoin, it is time to explore other cryptocurrencies and projects. However, you can't delve into this industry without proper planning, resources, expertise, and skills. Figure out the security protocols, market trends, volatile fluctuations, and analytical techniques to make informed investment decisions.