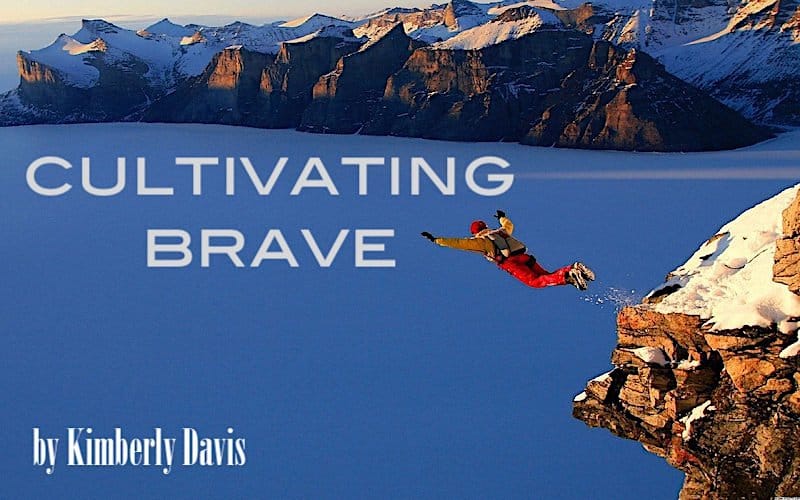 As I write this, I am thinking about all the people in my life who have bridged my belief in myself, fully knowing that I would not be doing this today, were it not for their faith in me. If you're one of those people, thank you! Who has made a difference in your life? Whose lives have you altered because you saw greatness in them that they didn't even know was there? You are far more powerful than we know. Remember.
I recently had a conversation with a woman that made me think.
She shared a story about her son who had taken sailing lessons and loved it, until his 3rd lesson, when they forced him to do something that was way outside his comfort zone, and he decided that he didn't want to go back.
My instinct tells me that he probably had inexperienced teachers who weren't able to read this young man's risk tolerance level and help him step into difficult challenges more gradually. But it made me think. How many of us might have been able to push through the discomfort of new challenges, had we only the right person guiding us through it?
This is not about blaming the teachers (goodness knows they've got enough on their plate and certainly don't need the world's "what-if's" heaped onto their consciousness). What this is about, in my mind, is two-fold:
1) Maybe we could all be more and do more than we think we can; and if we could simply push through the initial discomfort, when we feel afraid, could we become greater than we know?
2) As leaders, we have a tremendous responsibility to the people we lead to not only set them up for success on their terms but to bridge their confidence so they can become unstoppable.
Could it be that the limitations we put on ourselves aren't real?
If it's true, that a fantastic teacher can unlock something within us that could become greatness, then isn't it also true that the capacity for greatness is already there?
We have a responsibility to ourselves to recognize that we are capable of things we don't even realize. For whether or not we discover our greatness, is ultimately up to us.