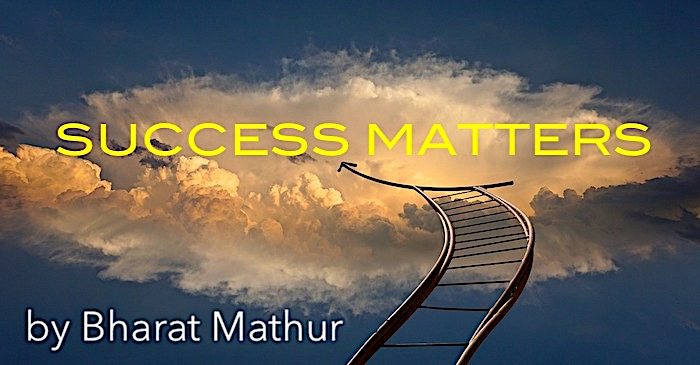 In today's age and time, where change has taken a new dimension, progress is evident almost everywhere. The onset of computerization created a new norm for manufacturing, and so did automation in virtually every other field. The wings to help this colossal resource go farther, much farther, in the shape of the Internet.
In the early stage of coming into the public domain, the Internet invited the wrath of parents as an evil resource for criminals that preyed on innocent children. Over the years, we have accepted its power of 'social' strength, which keeps us connected to the outside world.
I am sure you must be wondering why I bring up all the above narrative when the issue at hand is 'weakness,' right? So, let's get started with Newton's 3rd law of motion.
To every action in nature, there is an equal and opposite reaction.
Considering the viability of this statement, we can better see where, and how we are also adding to our woes while making progress. Yes, the subject of such a see-saw effect is not always the exact and same sphere. There is every possibility of growth in one section of the society. In contrast, a different part gets left out and unravels the downward slide of an "equal and opposite reaction."
Since I am neither a human resource expert nor a political analyst, I will reserve my observations to the very basic. My personal experience through various stages has shown me both sides of the coin at close quarters. As such, I can say with absolute certainty that we need to pay close attention to the growing weakness overlapping our creativity in a very pronounced fashion.
Would you disagree with me when I say consumers are the sole catalysts of any advancement in modern society? No industry worth its name would be able to survive, leave aside thrive unless there was a growing demand for its products or services. From mining to shipping, from science to technology, from food to fashion, and from birth to death, yes 'death' is a formidable industry, as big as birth.
Just imagine the scare created by the current situation where COVID-19 has brought us face-to-face with the grim situation of untimely death, with thousands around us succumbing to this unwelcome tragedy. Wait a minute, why am I getting distracted, or am I?
What is it that leaves us so vulnerable if not our weakness in identifying the onset of this evil (remember the dictum: 'Nip the evil in the bud?') Many distinct factors contributed to the global pandemic.
The first and foremost happens to be an utter lack of speed in making the rest of the world aware of the virus.
Time wasted in local containment, where caution took a back seat, comes out to be another forceful issue we cannot overlook.
The unpardonable weakness of those afflicted in gathering the courage to stop a further conflagration
The irresponsible attitude of the Chinese authorities in dealing with the fast-developing situation within their borders
Lack of promptness on the part of the W.H.O. to call it a pandemic, despite massive impact due to unrestricted movement of people across the world,
These are some of the factors we shall be looking into; once there is a sign of relief. We saw a lapse of 3 months from the first case to global awareness, and another couple of weeks for authorities in various countries across the world to promulgate necessary preventive measures to contain this menace.
Nobel Laureate Hemann Karl Hesse gave a glimpse into his vast resource of wisdom with the following words:
Every age, every culture, every custom, and tradition have their own character, its own weakness, and its own strength, its beauties, and cruelties; it accepts certain sufferings as matters of course, puts up patiently with certain evils. Human life is reduced to real suffering, to hell, only when two ages, two cultures, and religions overlap.
The growing menace currently underway found its accomplice in the vast gap in cultures, customs, and traditions across the world. The same proved disastrous to the entire Universe outside of the meat market in Wuhan, China. Filthy trade in live, wild animals, under absolutely pathetic, unhygienic conditions may be an accepted norm in that society, their culture, civility (or lack thereof,) or traditions. Yet, it has brought humanity as we know it on the brink of total disaster if anything.
'Calling a spade, a spade' has always brought trouble on the whistle-blower. However, the world needs to know why China reprimanded Dr. Li Wenliang, the very first doctor for "spreading rumours" while making his colleagues aware of Coronavirus.
If only the authorities had been more diligent and taken necessary mitigating action at that initial stage, the situation would have been well under control. The innocent deaths resulting from this weakness of the Chinese authorities in taking correct remedial action encompassing such a large-scale fallout CAN NEVER BE CONDONED, no matter what.
Was their quest for world dominance, powered by their economic clout as the world's manufacturing hub the factor that motivated them to keep quiet? 
What overpowered their obligation to share the correct information with the World Health Organization (W.H.O.) at the very initial stage itself. 
Did their self-serving logic overpower the need of the hour, making social responsibility a helpless victim to their political greed?
I am sure the intelligent readers would agree with the following guiding words from an adage. "One of the weaknesses of our age is our apparent inability to distinguish our needs from our greed." 
Thank You!