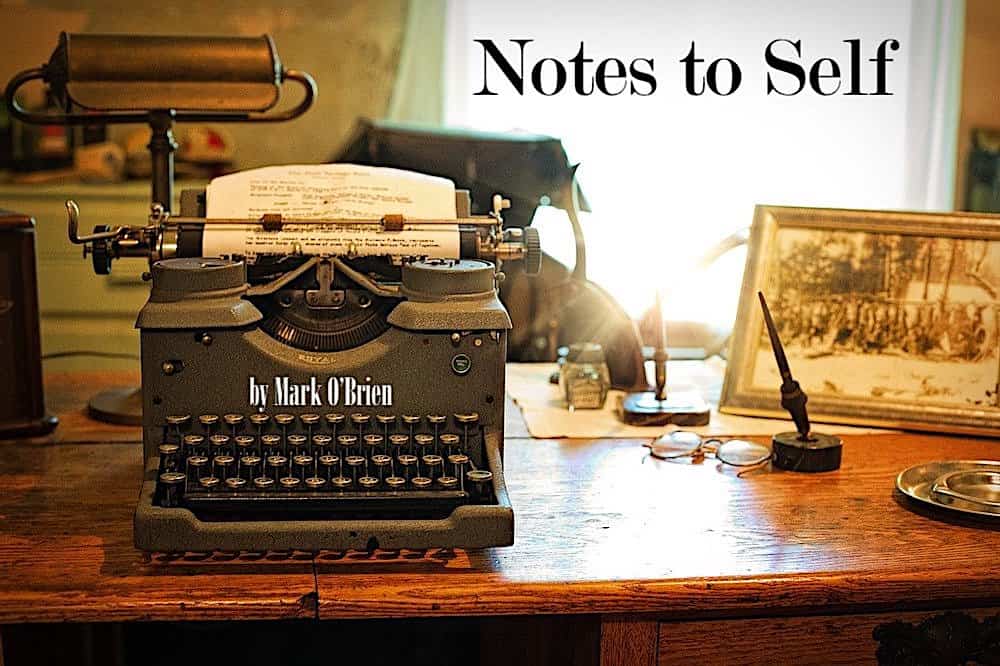 Whenever I hear people in this coronaviral world talk about the new normal, I experience precisely the same sequence of thoughts, in precisely the same order, every time. More specifically:
I wonder at the extent to which they understand change will actually be required.
I wonder at the extent to which they're prepared to undertake any such change and its attendant discomfort.
I think about the clients I've worked with since I started my business.
I know the new normal will be much like the old normal — but with less purpose and more randomness, with less deliberateness and much more left to chance.
Why am I so sure about #4? In the 16-plus years O'Brien Communications Group has been in business, the clients who most vehemently professed the desire to change were the ones who resisted it most fiercely. Some of them flat-out refused to change anything. And they all happily paid us while they resisted and refused — right up to the point at which they blamed us for the fact that they weren't getting anywhere.
In the most extreme example, one company's brand equity had been established on the basis of one software product. While it expanded its portfolio, developing and continuing to develop new products, its brand remained pigeonholed. The company had never promoted or established credibility for its other products. While it had expanded its portfolio, it had never commensurately expanded its brand awareness. It had never generated awareness of or credibility for its new products. It had never garnered the market share it could have.
The company hired us to do all of those things.
The company flew us across the country. It covered all of our expenses. Its senior leadership team participated in a day-long Discovery Session with us. It enthusiastically endorsed all of our suggestions for re-staging and re-positioning the brand. It was as agreeable and constructive a session as we'd ever conducted. We flew home confident in our having reached a rock-solid consensus with everyone who'd been in the room that day, including the CEO.
We spent the next two or three weeks in creative concepting — developing and refining a new graphic mark, developing and refining new messages and positioning content, developing and refining a new website, collateral materials, and an initial advertising campaign (even though we had no idea if the company needed to or would ever need to advertise — but that's for a separate discussion about business models). And we had an airtight rationale for everything we created.
After completing all of our work, we put it all on boards, packed it up, got back on a plane, and flew across the country again to conduct our creative presentation. During the presentation, to which everyone other than the CEO responded with hopeful enthusiasm to everything we'd created, the CEO sat, unmoved, and said, "No." To everything.
The other members of the senior leadership team were flummoxed, crestfallen, and apologetic. The company spent the next two years paying us, and the CEO spent the next two years refusing to do anything we ever suggested. At the end of those two years — with nothing changed including its brand awareness, its market perception, and its sales revenues — the CEO opted not to renew the engagement with us, saying with a perfectly straight face, "Nothing you've done has made any difference." We were done. So was he. The company's board of directors fired him.
This is why I love what I do. And it's why I love human psychology.
It's also why I love to hear and read about the new normal. Most of us have long since surrendered our childlike capacities for wonder, imagination, and ingenuity. We've accepted lives in which the fear of change supersedes our desire for it, blinds us to our need for it, and nullifies our ability to create it.
But here's the dirty little secret: We don't have to settle for the fear of anything.
When I was much younger, a friend of mine, Frank, called looking for me one evening. My father answered the phone. When Frank asked if I was home, my father said, "He's at the gym."
Frank asked, "Working on his muscles?"
My father said, "Yeah, the muscles between his ears."
It's time to work on the fear between our ears. That's the only place it exists. And we'll never get a better time to overcome it.
Let's make overcoming our fear and creating new paths the new normal.