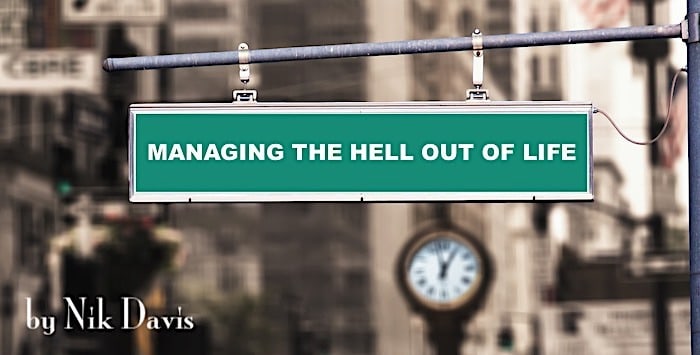 I am constantly banging on about how it's so important to be yourself, to be honest about who you are, what is really important to you, to define your reality, and to ignore the pull of comparison.
Yet only yesterday when I was asked what my biggest challenges were in life, my demons still showed up loud and clear – self-esteem and self-worth. And at the heart of these lifelong challenges, the same questions that have plagued me for years, are still there:
1. Did I choose the right path or was I too scared of it?
2. Did I really choose to leave the shiny career, or could I just not live up to the expectations of it?
3. Could I have really been one of those female success stories, or would I have spent my life chasing the illusion instead?
4. Would my children have been better served with a different role model?
5. Would I have added more value to this world, had I not felt I had sacrificed so much, or failed in some way?
And every time I see the pictures and read the success stories of all of those amazing women in senior careers who appear to have it all, the ultimate question comes back time and time again – why was I not able to stay in that tribe?
And I am sure that there are many women out there, who like me, are often faced with that deeply uncomfortable question, because when we chose as a society to only celebrate women through one particular lens, it leaves so many of us out in the wilderness, wondering where we belong and how we become of value.
But the point of this post is not to answer any of these questions – I'm not sure anyone can, they are deeply complicated and personal, but I do think that it is important for others to know, that in our own unique way, we are all simply fumbling our way through this mad thing called life as best as we can.
I'm sure we all have insecurities, doubts, and questions, all of the time. We are constantly presented with choices and different paths and all we can ever do is what we genuinely think is the best thing at that point in time.
The words of Maya Angelou often hold my hand at times like these:
Do the best you can until you know better. Then when you know better, do better.

~Maya Angelou.
So, when I know better I'll do better and until then I'll carry on doing the best I can and I hope you can too.